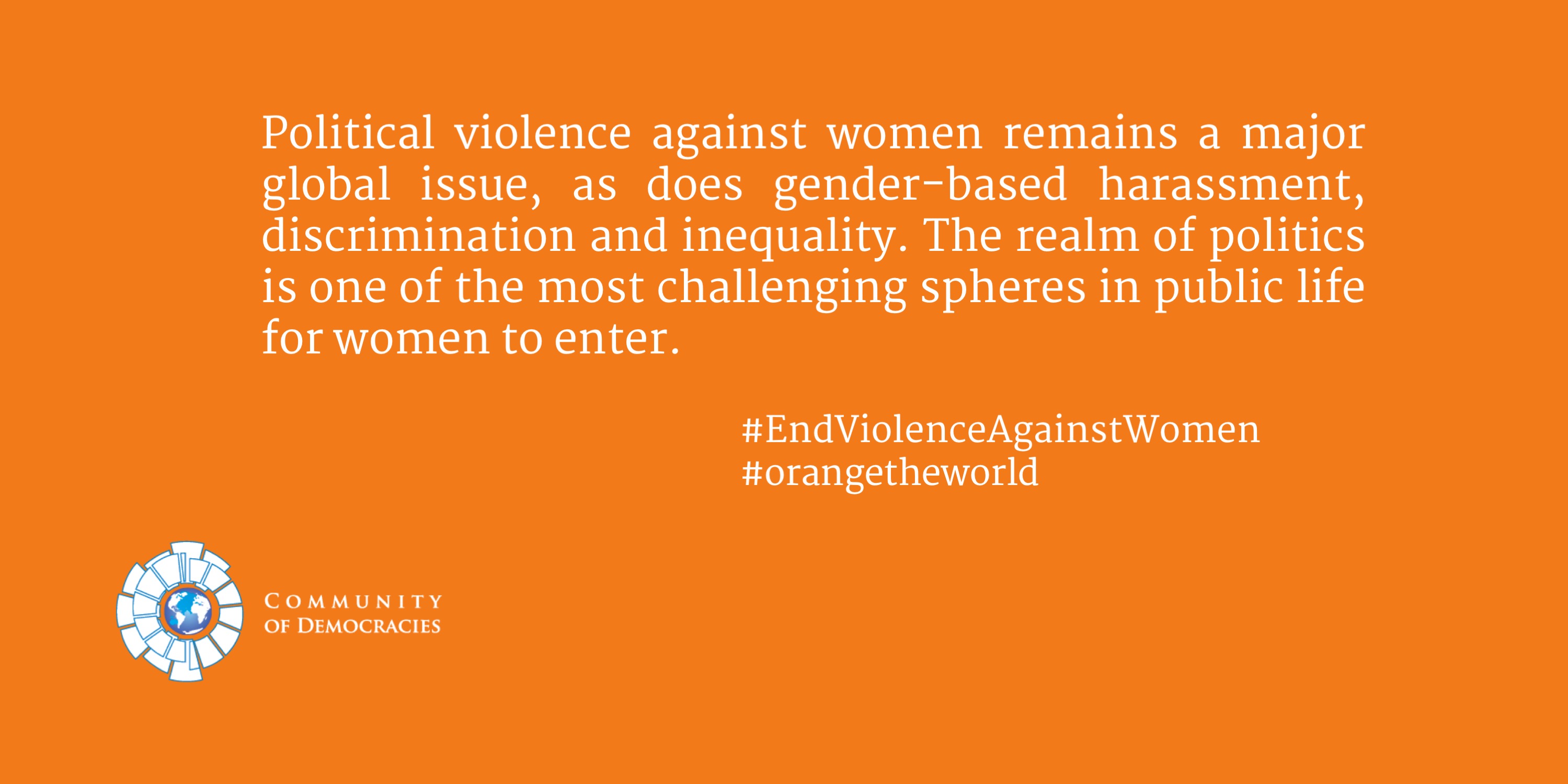 Violence against women and girls is a human rights violation.
Changing laws is relatively easy compared to changing the mentality and patriarchal thinking rooted in historical discriminatory practices towards women – highlights report from the European consultation on gender equality and women's political participation.
Advancing women's political participation is crucial to achieve gender equality and counter violence against women.
The Community of Democracies, since its inception in 2000, has been supporting activities and projects dedicated to women's empowerment and gender equality. To support women's participation in politics, the Community of Democracies implemented "Advancing Women's Political Participation" project, funded by the Republic of Korea and organized in cooperation with the United Nations Development Programme (UNDP) and International IDEA. As part of the project, five regional consultations were held on the margins of large international democracy-related events in Europe, Asia, Africa and Latin America.
Click here to read the reports from the consultations!