Youth participation in public life is an important element of sustainable democracies. For the Community of Democracies (CoD), youth engagement is one of the cross-cutting themes mainstreamed into all its activities.
The CoD works with youth from across the world to discuss country-specific as well as global democracy and human rights-related issues. Young people participate and contribute to a number of CoD activities, from thematic discussions and development of youth statements to major gatherings including the CoD Ministerial Conference, CoD Youth Forum, and the Youth Assembly for the Summit of Democracies.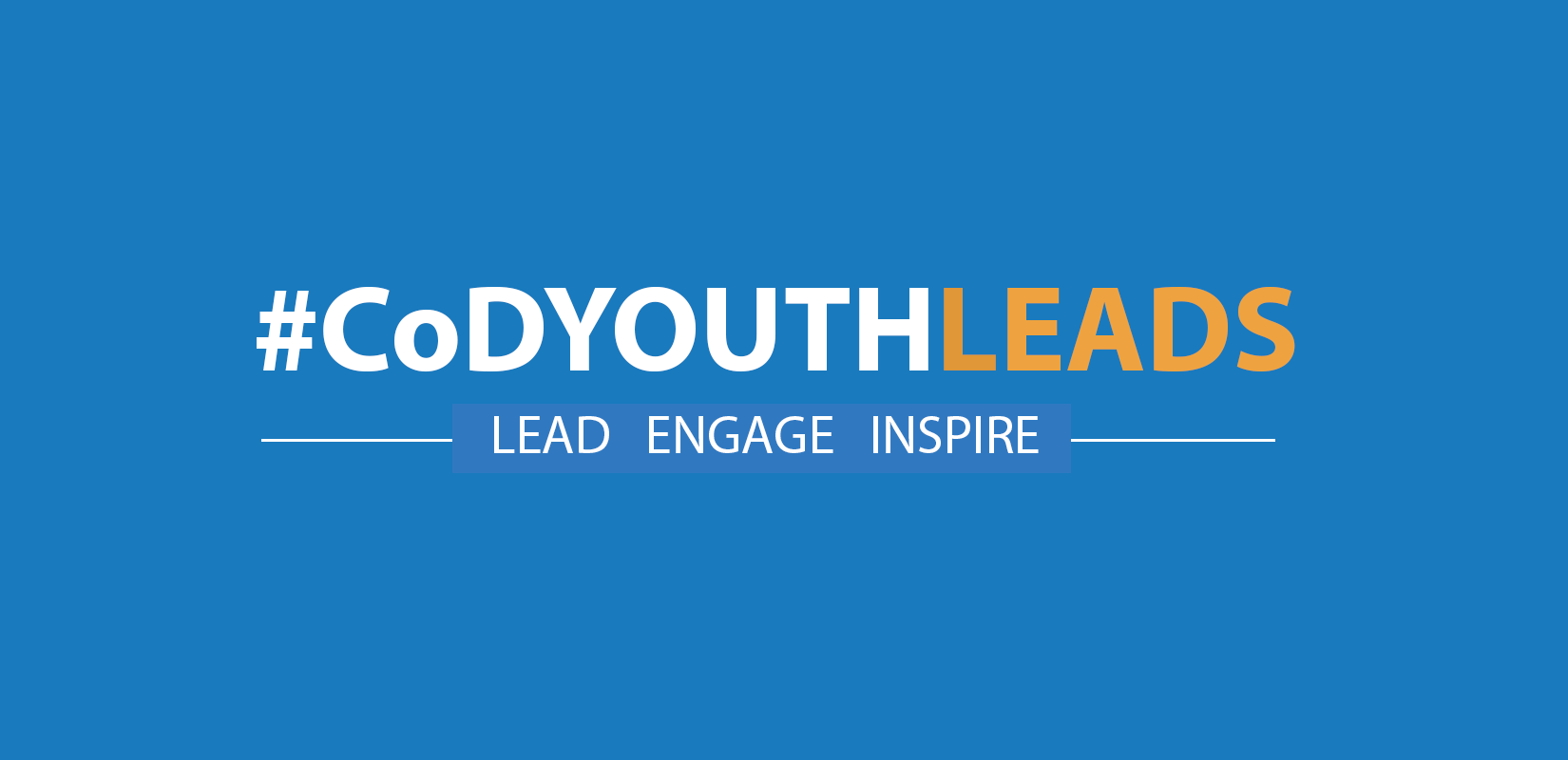 CoD Youth Leads
At its 20th anniversary in June 2020, the CoD engaged young democracy leaders and activists from across the world to share their stories on democracy and highlight the relevance of the Warsaw Declaration to the next generation. Since then, CoD Youth Leads remained actively engaged in many of CoD activities, including its Ministerial Conference, Youth Forum and global events.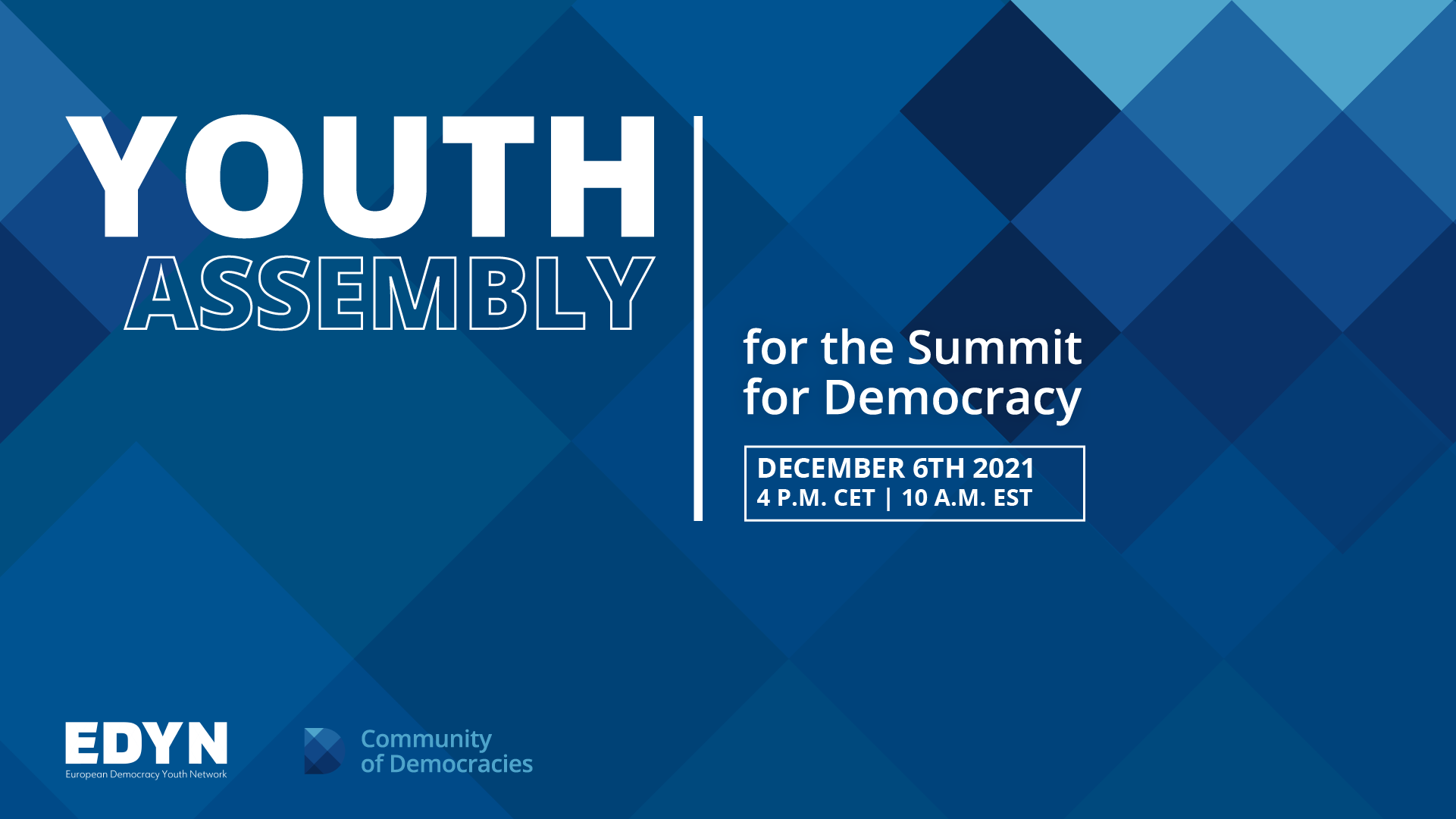 CoD Youth Assembly for the Summit for Democracy
Championed by the CoD YouthLeads, the virtual Youth Assembly for the Summit for Democracy brought together 18- to 35- year olds from across the world. During the event, youth participants focused on the three main areas of the Summit as well as voiced their democracy priorities.  Read more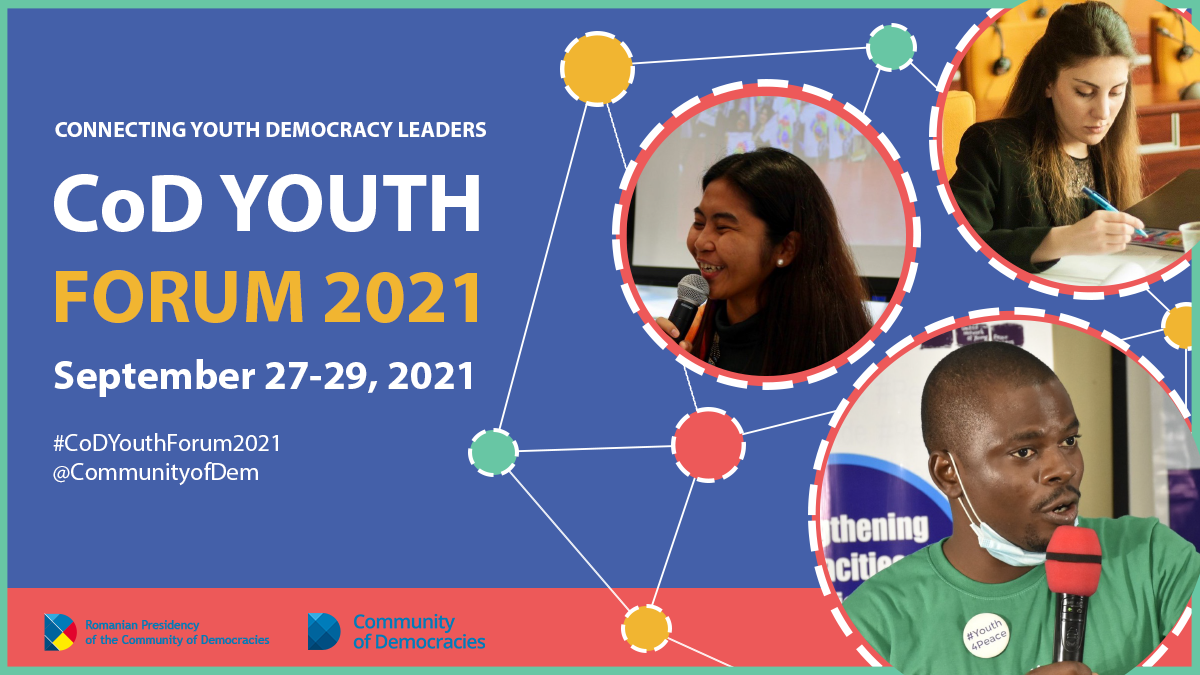 CoD Youth Forum 2021
A companion event to the CoD Ministerial Conference, the virtual Youth Forum took place over three days on September 27-29, 2021. The Forum provided a global platform for the participation of representatives of youth-led organizations and networks. The Forum was organized by the Permanent Secretariat of the Community of Democracies and CoD Presidency Romania and championed by the CoD YouthLeads, young activists and democracy leaders from different countries and regions within and outside the Governing Council membership.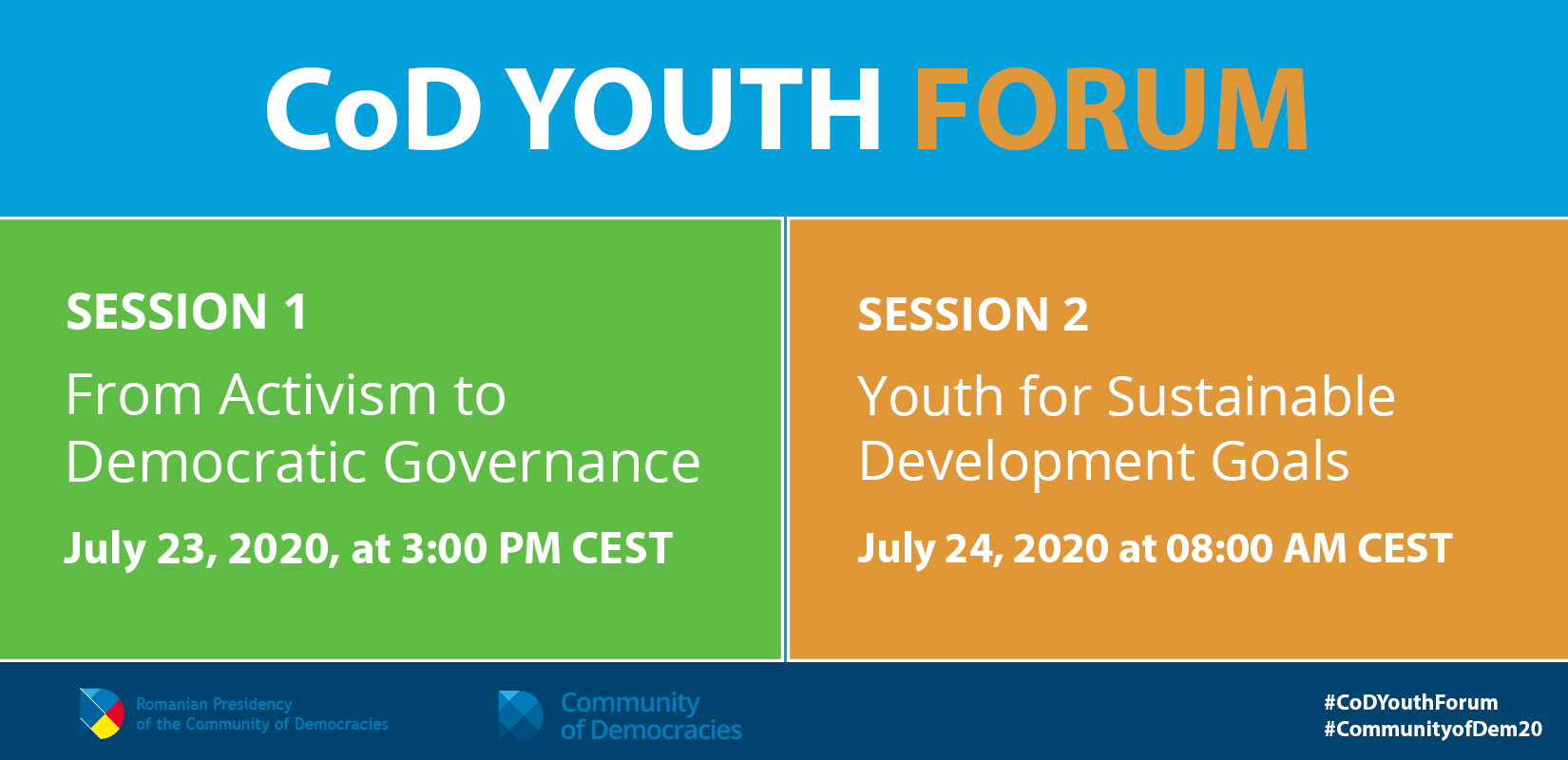 CoD Youth Forum 2020
The CoD Youth Forum, held on July 23 and 24, 2020, gathered youth democracy leaders from across the world. The  Forum was organized as part of celebrations of the 20th Anniversary of the Community of Democracies (CoD) to highlight the importance of youth inclusion as a key element of strong sustainable democracies. Read more