Youth engagement in public life is an important element of sustainable democracies. For the Community of Democracies, youth engagement is one of the cross-cutting themes mainstreamed into all activities undertaken by the CoD.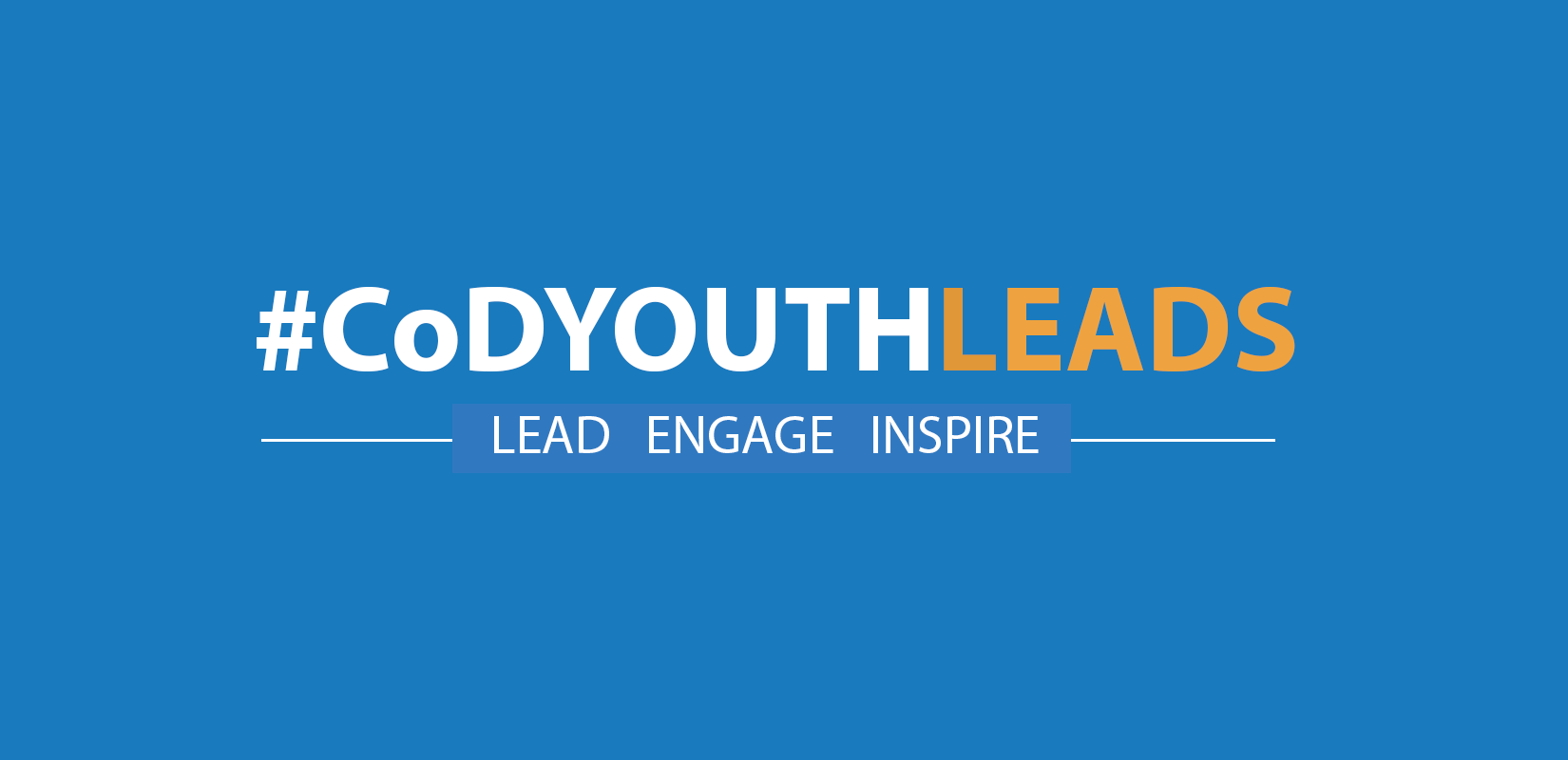 New Initiative- #CoDYouthLeads
The Community of Democracies' #CoDYouthLeads Campaign highlights the relevance of Warsaw Declaration to a new Generation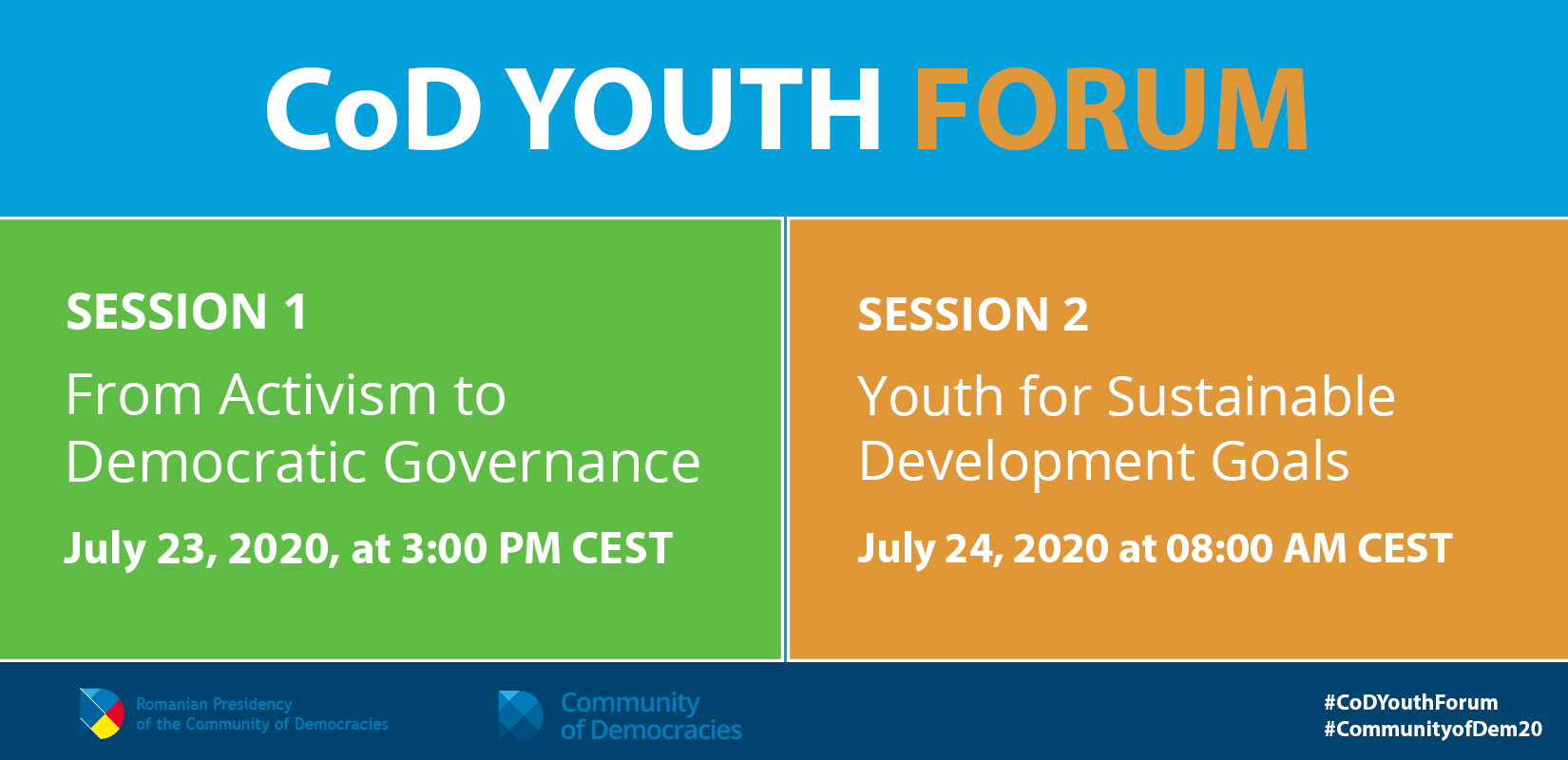 CoD Youth Forum
The CoD Youth Forum, held on July 23 and 24, 2020, gathered youth democracy leaders from across the world.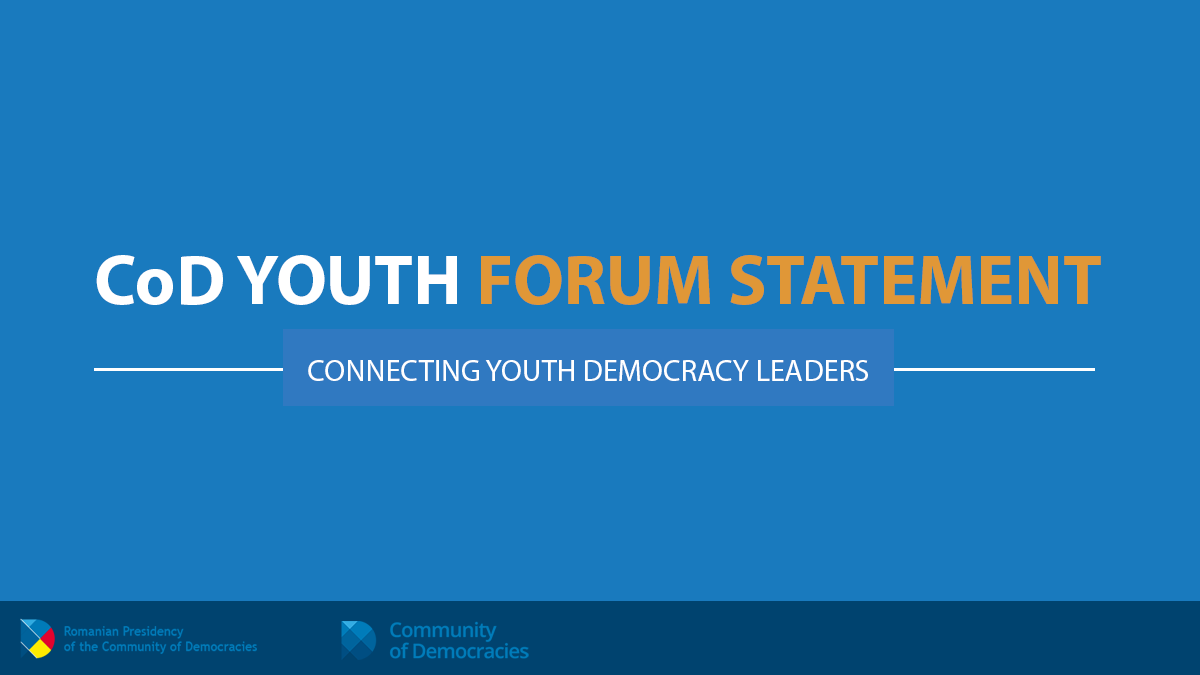 CoD Youth Forum Statement
Championed by the CoD YouthLeads, and presented at the CoD Youth Forum, the Youth Forum Statement calls on governments to adhere to democratic values.