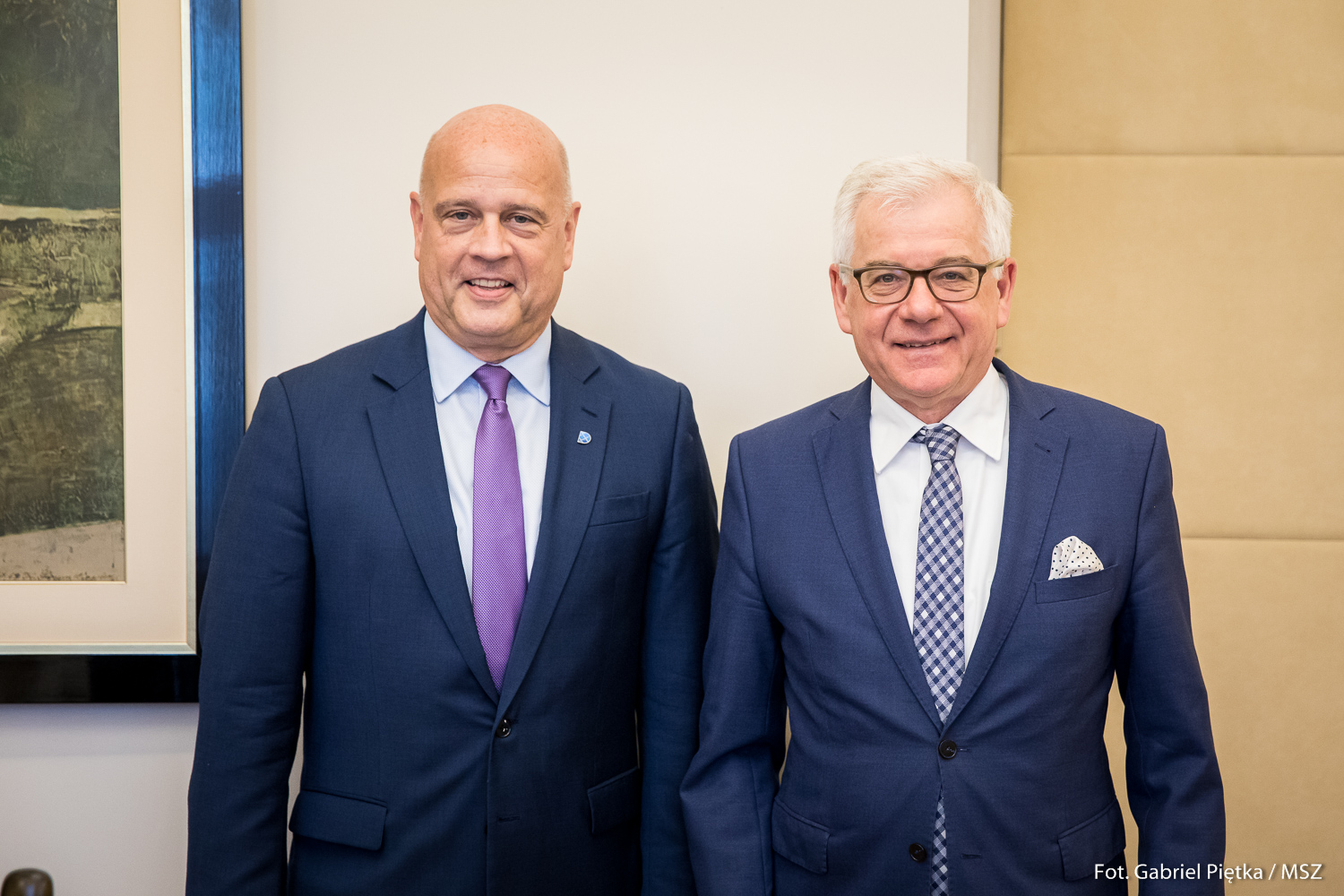 Secretary General met with Foreign Minister of Poland
Today, Secretary General Thomas E. Garrett met with Foreign Minister of Poland                                H.E. Mr. Jacek Czaputowicz.
As Poland's chairmanship of the Community's Executive Committee draws to an end on Sept 15th, the Secretary General thanked FM Czaputowicz for supportive leadership provided by Poland to the Community of Democracies, including, most recently, participation in the High-Level Delegation to Mali and the organization of the 30th meeting of the Community's Governing Council in Warsaw, which resulted in the adoption of the Governing Council statement on the Democracy and the 2030 Agenda for Sustainable Development.
During the meeting, SG Garrett and FM Czaputowicz also discussed current and planned activities of the CoD in line with its Strategic Objectives aimed to encourage adherence to Warsaw Declaration, support transitioning democracies, and deepen the dialogue on the challenges and opportunities by democracy.