A message by the Secretary General on the occasion of the International Day of Democracy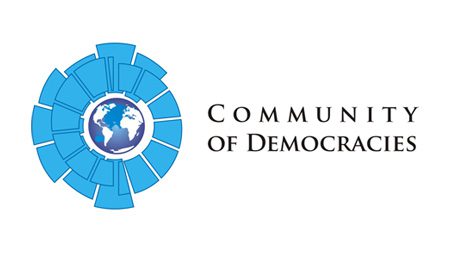 This has not been an easy year for democracy. Democratic norms and practices are being challenged by emerging oppressive models of governance; democratic achievements following the popular uprisings in Arab countries are being undermined by the spread of violence in the region; and in many countries, new restrictive legislation rises concerns regarding freedom of expression and the space for civil society.
Nevertheless, there are many positive signs and reasons for optimism. We have witnessed this year a massive mobilization of citizens throughout the world, who have embraced with both hands their democratic right (and indeed democratic duty) to take an active role in shaping the fate of their countries and societies. In many countries, this mobilization has brought concrete changes, and winds of openness and change began to blow.
The Community of Democracies has participatedin some of the inspiring democratic developments of the year: the Community's Democracy Partnership Challenge Task Forces are working closely with Tunisia and Moldova, two countries that have remarkably progressed in their respective processes of democratic consolidation; the Group of Friends for Mali has accompanied Mali's thrilling road back to a legitimate and democratic regime; and during its 7th Ministerial Conference, in April in Ulaanbaatar, the Community awarded Lady Aung San Suu Kyi with the Geremek Award, in recognition of her decades long work for democracy in Myanmar, the fruits of which were more and more visible during this year.
All these developments, and many more, give us the power to keep on performing our work. They show that democracy faces its challenges with confidence, and that people around the world recognize their democratic rights and demand them.
Inspired by this reality, we will continue to work for democracy. We will continue to serve as a community, bringing together governments, corporations and civil society organizations that are committed to democratic principles, paving the way for those willing to join us, and helping those facing difficulties in their home countries to overcome oppression.
The Community of Democracies will continue to use all its available means to help democracies around the world, in the light of a pro-active orientation. The Community's Working Groups, Task Forces and other initiatives will continue to operate with an aim of bringing visible improvement of democratic norms.
A particularly important objective we face is the inclusion of democracy in the UN Post-2015 Development Agenda. The inclusion of democracy in the Development Agenda emphasizes the interdependence between peace, development, human rights and democracy, recognizes the universality of democratic values, and expresses the purposes and principles set forth in the Charter of the United Nations and the Universal Declaration of Human Rights. These goals are in terms with the Warsaw Declaration of 2000, and their fulfillment shall have a crucial role in securing a stable and peaceful future for the world.
It is with this hope, with this confidence and with this vision that the Community of Democracies chooses to greet you on the occasion of the International Day of Democracy. We call you to join us, and help us strengthen the voice for democracy. May we keep on bringing hope, confidence and vision to the world.
September 15 is also celebrated as Independence Day of the Community's Presidency, El Salvador, and on this occasion we extend our best wishes to our Salvadorian partners. Happy Independence Day!

With best wishes,
Ambassador Maria Leissner,
Secretary General of the Community of Democracies