AfricaNGO – Capacity building workshop inspires new initiative for civil society in Botswana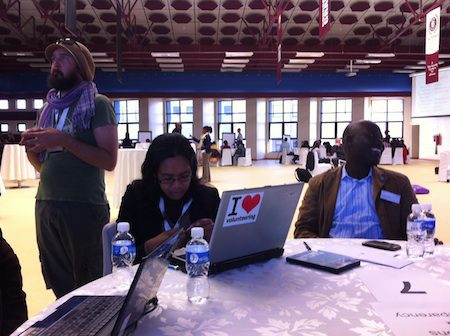 Participants in the consultations and workshops represented a wide range of civil society organizations – women's rights groups, refugee groups, human rights organizations and youth associations.
A team comprised of a representative of the Permanent Secretariat of the Community, Chief-of-Staff Magdalena Gawronska, and of the International Steering Committee, Paul Graham (Chair of the ISC), conducted the consultations. The aim of the consultations was two-folded: to discuss the environment in which African civil society organizations operate, including opportunities for growth and challenges that hinder it, and to consider ways in which the Community can assist civil society in the southern part of Africa.
During the capacity building part, participants divided into six subgroups: women's rights, education for democracy, advocacy for policy change, elections, human rights advocacy, and health care. Through a series of presentations and interactive exercises, participants learned about low-cost solutions for production of digital materials, mobile technology for growth and development, technology for social good, information collection and mapping, and open source software.

Inspired by the atmosphere, participants and trainers launched a new initiative – AfricaNGO, a new platform for Africa that will allow civil society organizations to share information and documents (such as templates for budgets, statutes, etc.), present their activities, and explore opportunities for partnerships. The authors of the idea, two trainers of the TechCamp, will build and curate the website.
The meeting in Botswana is the second among several consultations and capacity-building workshops for civil society conducted by the Community, in cooperation with the U.S. Department of State. A previous meeting took place in May in Mali.