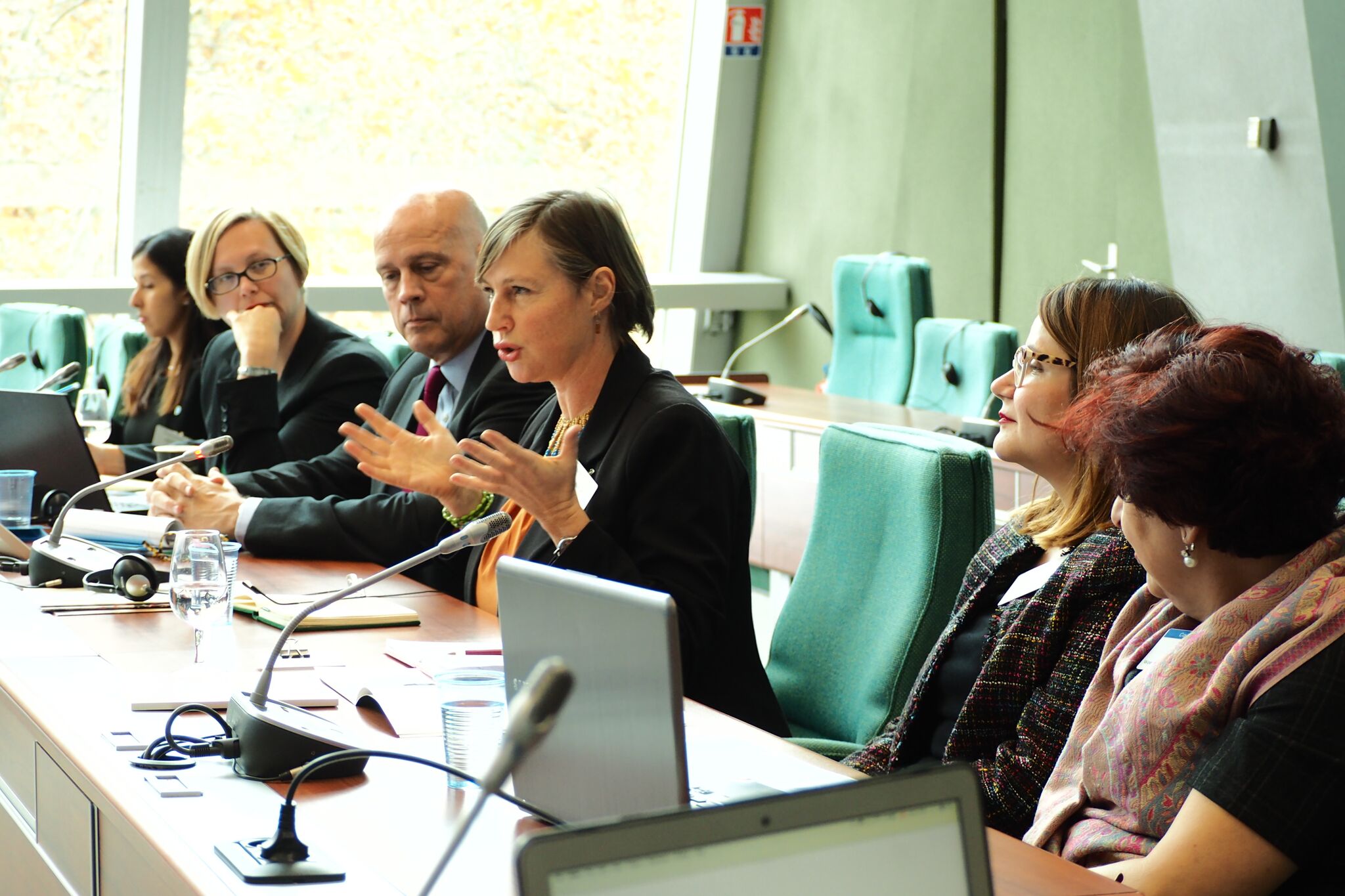 "Building Sustainable Peace: The Importance of Women's Inclusion" – on November 19th, the Community of Democracies held a satellite event at the World Forum for Democracy
The event explored the role of women in peace-building processes, specifically women's inclusion in the development of strategies for sustaining peace. The panel  also addressed good practices for advancing women's participation in sustaining peace and discussed the achievements of women in contributing to peacebuilding.
During the event, speakers discussed the unique role women play in sustaining peace globally, presented different strategies that women's organizations utilize to improve equality in this regard,  and underlined the importance of incorporating gender perspectives into policies and ensuring meaningful participation at international, regional and national level.
The panel discussion was  carried out in the framework of the Community's newly-launched project: "Engaging Women in Sustainable Peace", which seeks to contribute to international debate on women in the peace and security dialogue by inferring consolidated best practices from case studies. Additionally, the initiative aims to assess women's beneficial inclusion in peace processes through a global perspective that embraces case studies from Africa, Asia, Europe and Latin America.