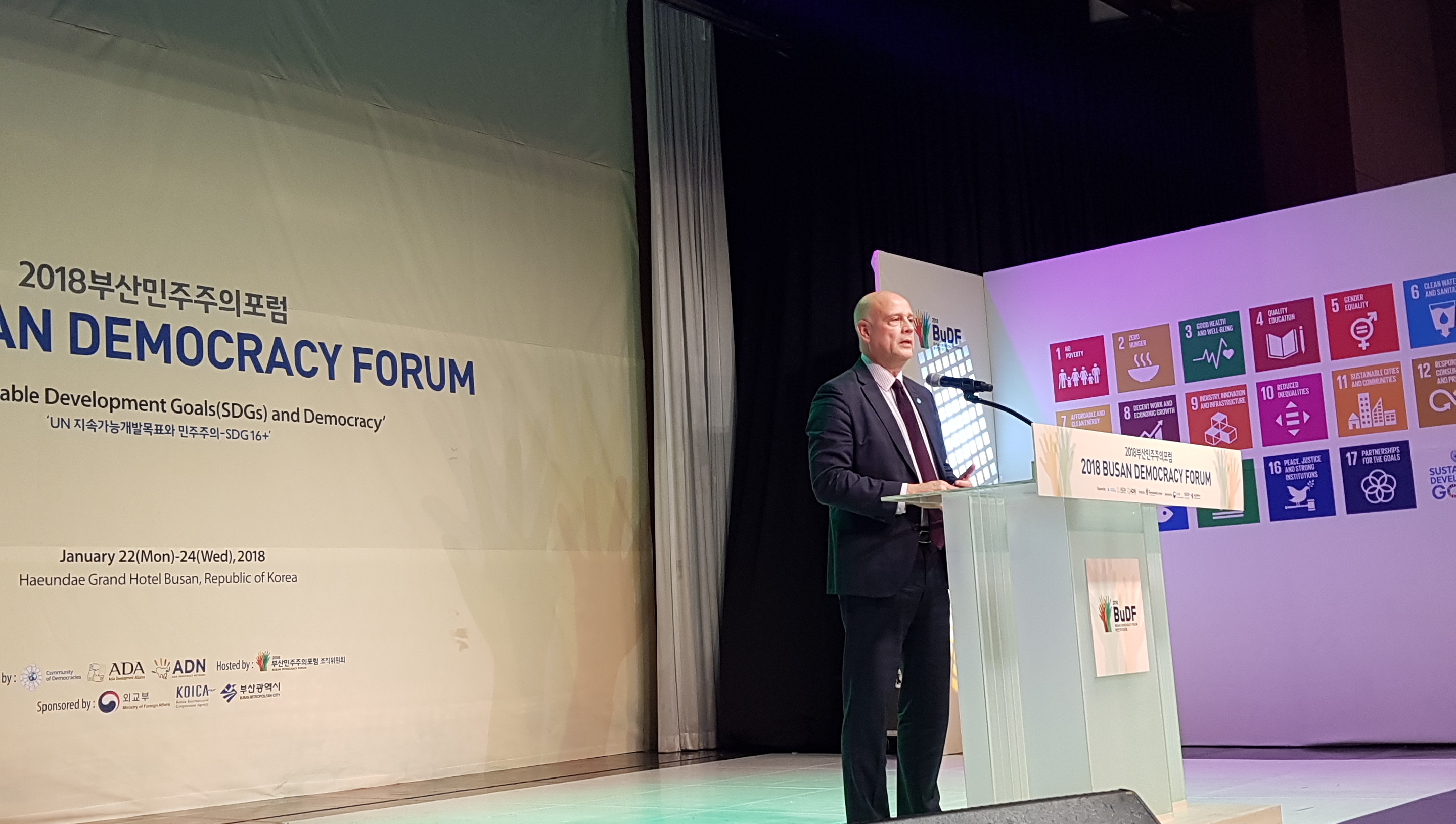 "Goal 16 of the Sustainable Development Agenda  created a framework for the Community of Democracies to contribute to democracy strengthening worldwide. This is clearly seen in the Warsaw Declaration, the Community's founding document, which emphasizes interdependence of peace, development, human rights, effective governance and democracy''  – highlighted SG Thomas E. Garrett at the Busan Democracy Forum.
The Busan Democracy Forum: "UN Sustainable Development Goals and Democracy: Promoting Peaceful, Just and Inclusive Societies" is being held on January 22-24 by the Permanent Secretariat of Community of Democracies (PSCD), Asia Democracy Network (ADN), and the Asia Development Alliance (ADA).
The voluntary supplemental indicators for peaceful, just & inclusive societies, developed by the PSCD in September 2017 , were presented and discussed during the plenary session on day two of the Forum. The indicators were developed as a supplemental and voluntary resource for the states to use in measuring progress towards Goal 16.
"The Community of Democracies believe that the effective monitoring of Goal 16, done in partnership with national stakeholders including civil society, will be critical in making progress in the 2030 Sustainable Development Agenda"– emphasized Secretary General in his opening remarks.