CALL FOR APPLICATIONS: Identifying, Collecting, Organizing, and Publicizing Democracy Education Materials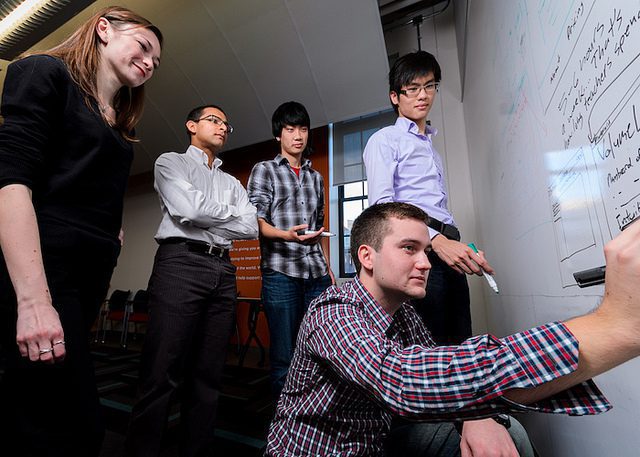 November 20, 2014
The Community of Democracies offers a one-time opportunity to make a global impact on education for democracy by conducting a project on identifying, collecting, organizing and publicizing democracy education materials.
The Permanent Secretariat of the Community of Democracies requests applications that support the efforts of the Community of Democracies Working Group on Education for Democracy to assemble educational materials on democratization and make them publicly available.
Update: Following the big number of applications, please read the Frequently Asked Questions.
Description of the Project:
Funded by the Community of Democracies Working Group on Education for Democracy, the project will encompass the collection and organization of educational materials on democratization, civil society, and civics into a free online format useful to students, educators, civil society, and others in emerging democracies worldwide. These materials will then be made publicly available, including through but not limited to the Community of Democracies' website. Materials should address topics such as elections and separation of powers, and could consist of a variety of informative, engaging materials (e.g. websites, videos, worksheets, transcripts, slideshows, etc.) that contribute to the audience's understanding of the topic.

Through this announcement, we seek to support democratic consolidation at the grassroots level by providing a means by which educators and students in emerging democracies can easily access quality information on the roles of individuals and groups in the functioning of a democratic society. The materials should be broadly relevant to a wide audience of emerging states.
Who can apply:
Non-profit organisations
For-profit organisations
Institutions of higher education
Public international organizations
Application Process:
To submit your application, please read the application guidelines, fill in the application form and send it, no later than December 15, 2014, to: democracyeducation@community-democracies.org
Applicants may submit only one application to this announcement. All applications must be submitted in English.
Further Information:
For further information about the project, please first refer to the application guidelines, or contact the project coordinator at the Permanent Secretariat of the Community of Democracies, Ms. Kristine Luoma-Overstreet.
Picture: MaRS Discovery District, Education Changemakers