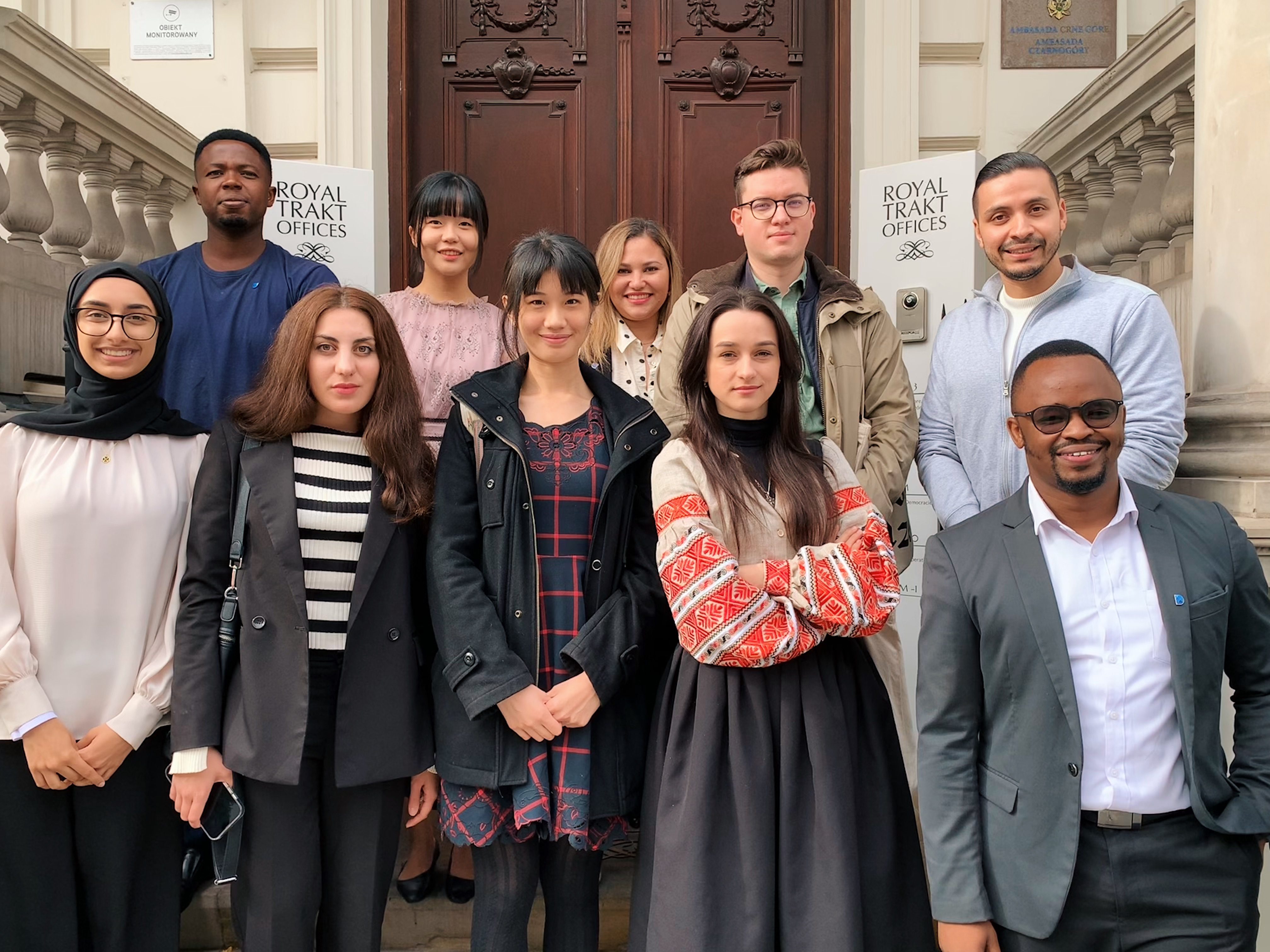 CoD YouthLeads meetings in Warsaw
September 23-24, 2023
On September 23-24, 2023, the Permanent Secretariat of the Community of Democracies hosted the first meeting of the new cohort of CoD YouthLeads, young pro-democracy representatives spanning Africa, the Americas, Asia, and Europe. 
Key highlights include:
The event began with a welcome reception with the participation of the CoD Governing Council representatives.

H.E. Ms. Luminita Odobescu, Romania's Foreign Minister, affirmed her country's ongoing support for youth engagement in an opening message.

H.E. Ms. Aylin Estrella Joo Liem, Chile's Ambassador to Poland, Ukraine, Lithuania and Georgia shared invaluable diplomatic communication knowledge with the group.

Together with Ms. Victoria Nibarger of the U.S. Department of State, YouthLeads brainstormed ideas for the global Youth Democracy Network.