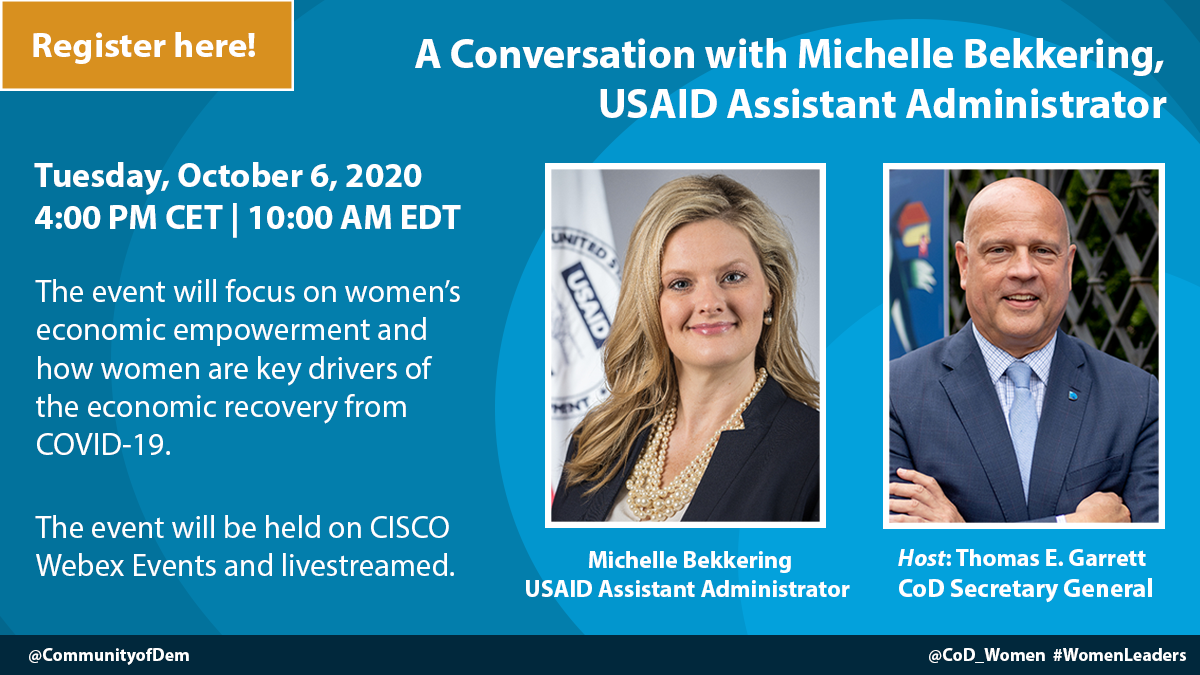 Conversation with Michelle Bekkering, Assistant Administrator of the Bureau for Economic Growth, Education and Environment , United States Agency for International Development
Hosted by Community of Democracies' Secretary General Thomas E. Garrett, the virtual event featuring Assistant Administrator Michelle Bekkering will focus on women's economic empowerment and how women are key drivers of the economic recovery from COVID-19.
The event will include introductory remarks by Assistant Administrator Bekkering about USAID's approach to advancing women's economic empowerment, a fireside chat led by Secretary General Thomas E. Garrett and Question and Answer Session with the CoD YouthLeadsTinatin Oboladze of Georgia and Reyaaz Scharneck of South Africa.
The event will be held on CISCO Webex Events and livestreamed.