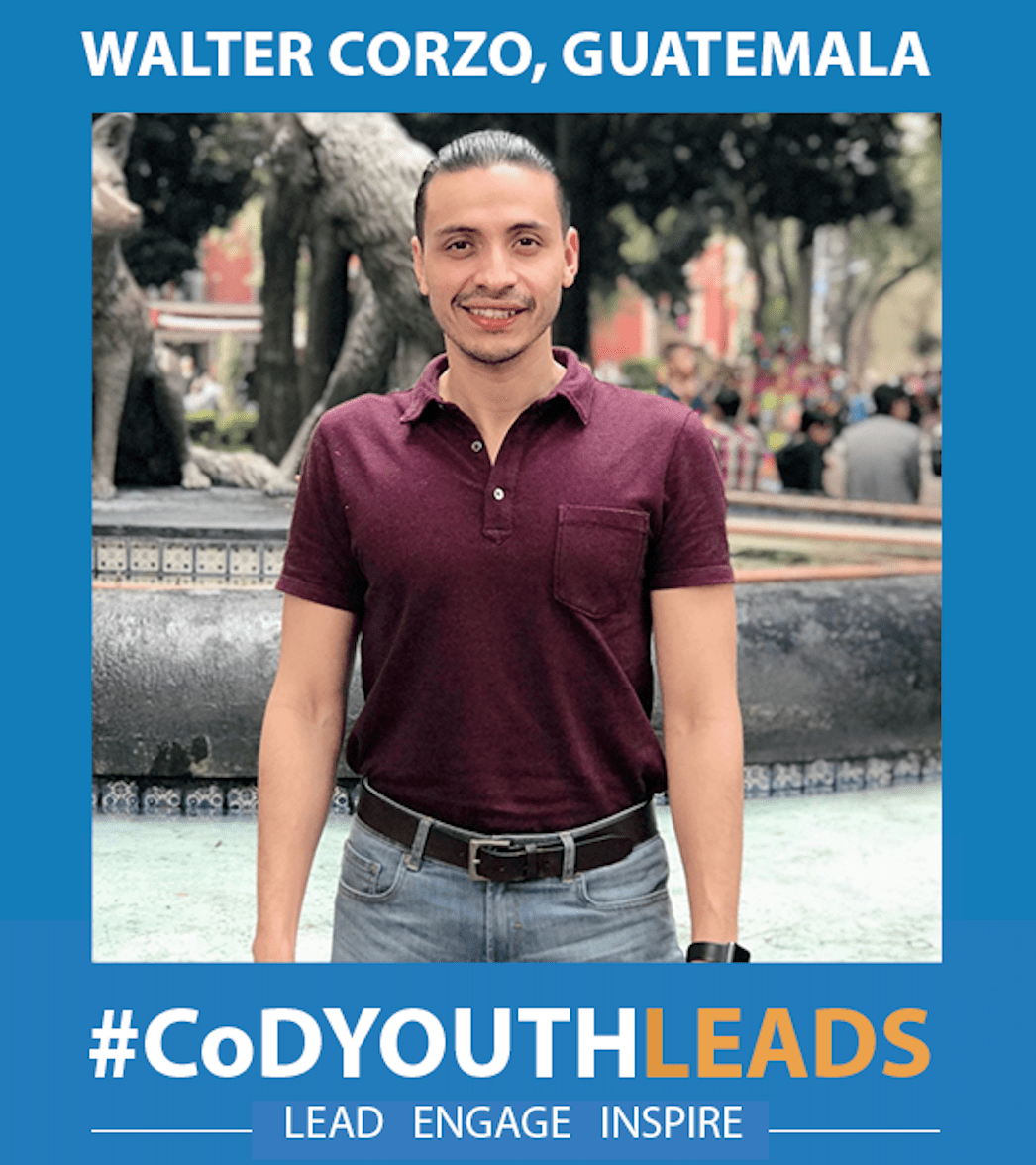 COVID19 – What is happening with cooperation and NGOs?
By CoD Youth Lead Walter Corzo from Guatemala 
According to a survey by CAF America, 67% of non-governmental organizations have seen their funding reduced or have had greater difficulties in approaching donors since the COVID19 crisis began; 96% have seen their operations negatively affected by the restrictions and provisions taken by governments; and 60% have had to eliminate or suspend their usual programs or services. The main difficulty they have faced in adapting their work to these conditions is the lack of infrastructure and systems to operate online.
The Brookings Institution points out that there are two possible scenarios for the effect of this pandemic on international cooperation. In the first one, there is a decline in the globalization processes caused by nationalist positions and the isolation of important political actors; and in the second one there will be a new wave of international cooperation like the one that occurred after the Second World War. Its authors point out that this will not be the result only of the global health crisis caused by COVID19 but is closely related to the crisis of globalization and global governance that we were already experiencing.
Now, Latin America already faced a great diversity of challenges that put pressure on the traditional way in which development cooperation has been managed. This is largely since the nature of many of the challenges transcends country borders, and is caused by regional or global crises, a direct consequence of the growing interdependence generated in an increasingly interconnected world.
Depending on the consequences of the crisis, we face two possible scenarios: a more divided world or a more cooperative one. This will largely depend on the pulse between different political actors. Meanwhile, this imbalance has important implications for the funding structures of non-governmental organizations, especially youth-lead organizations, and initiatives.
Thus, it is necessary to reflect on various aspects: current models and financing schemes for non-governmental organizations; the mechanisms to ensure that operations can be adapted to the specific demands of the crisis and the recovery period; the importance of establishing and maintaining effective communication channels with already committed donors or funders; and mainly, adopt governance mechanisms that make decision-making processes more flexible.
In the following months, new financing opportunities will be revealed as governments, multilateral organizations, private foundations, and philanthropists adjust their original cooperation plans. The use and periodic review of virtual platforms such as Devex or Donors Tracker is recommended to monitor the exceptional changes that may occur in cooperation flows and anticipate at an operational and technical level the possible scenarios for a youth-lead non-governmental organization.
At this time, most of the scientific and academic efforts that have analyzed the implications that COVID19 will have in all areas of humanity agree that it is too early to foresee the dimension of its impact or the measures taken to combat it, but youth leaders need to identify trends, anticipate and respond to the complex decisions to be made. All our efforts, initiatives and work depend on it.