Delegation from Tunisia visits the Permanent Secretariat of the Community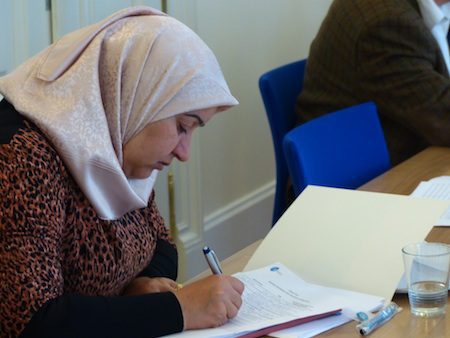 April 11, 2014
A delegation of representatives of government, civil society and media from Tunisia visited the Permanent Secretariat of the Community today. The delegation met with representatives of the Permanent Secretariat and heard about the different initiatives of the Community.
Chief of Staff of the Permanent Secretariat, Magdalena Gawro?ska, presented the Community to participants of the delegation, and spoke about its engagement in democracy support around the world. LEND Network Coordinators, Kristine Luoma-Overstreet and Andrzej Kostek, presented the Network and possibilities of engagement for civil society and government representatives from Tunisia. Project Coordinator Francesco Lembo presented the Democracy Partnership Challenge Task Force for Tunisia, its activities and plans for the upcoming future. Participants of the delegation showed interest in the different activities of the Community, particularly in the areas related to civil society participation and to assistance in the transitional process.
The visit of the delegation was facilitated with the kind assistance of the Embassy of Tunisia in Warsaw and the Solidarity Fund.