"Democracy and Development" to be the main theme of El Salvador's Presidency of the Community of Democracies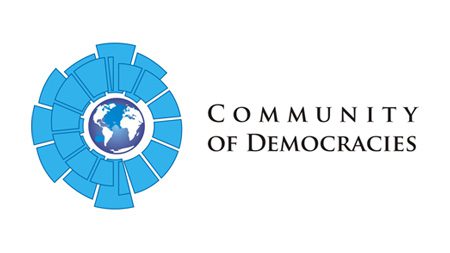 March 18, 2013
Following the VII Ministerial Conference of the Community of Democracies in April in Ulaanbaatar, El Salvador will assume the Presidency of the Community of Democracies for the next two years. As previously reported on our website, the government of El Salvador has long ago begun its preparations, establishing the main goals and plans for the Presidency term.
During the meeting of the CD Governing Council in Geneva on February 26, the Salvadorian Ambassador in Geneva, Dr. Victoria Marina Velasquez de Aviles, stated the country's plans and aspirations for the Presidency term, in a program declaration distributed to representatives of the GC.
"Democracy and social development complement each other: Democracy cannot be established without economic and social development, and no economic strategy can prosper without democratic legitimacy" states the program declaration. It expresses the commitment of the government of El Salvador to actions oriented towards social development and the struggle against poverty, in harmony with the process of democratic consolidation, under the theme "Democracy and Development".
Deriving from the Presidency's leading theme, and in line with the principles of the Community of Democracies and the Millenium Development Goals, the Presidency of El Salvador shall promote a series of initiatives, connected to three main focal points: Inclusion and Social Development, Youth and Citizenship, and Civil Society and Participative Democracy.
After presenting the program declaration, the Ambassador concluded: "El Salvador…recognizes that the Presidency of the Community of Democracies is a global responsibility that should be manifested through commitments to the promotion of values and principles of peaceful co-existence, and the quest for the general welfare for all human beings".