Democracy Talk: Global State of Democracy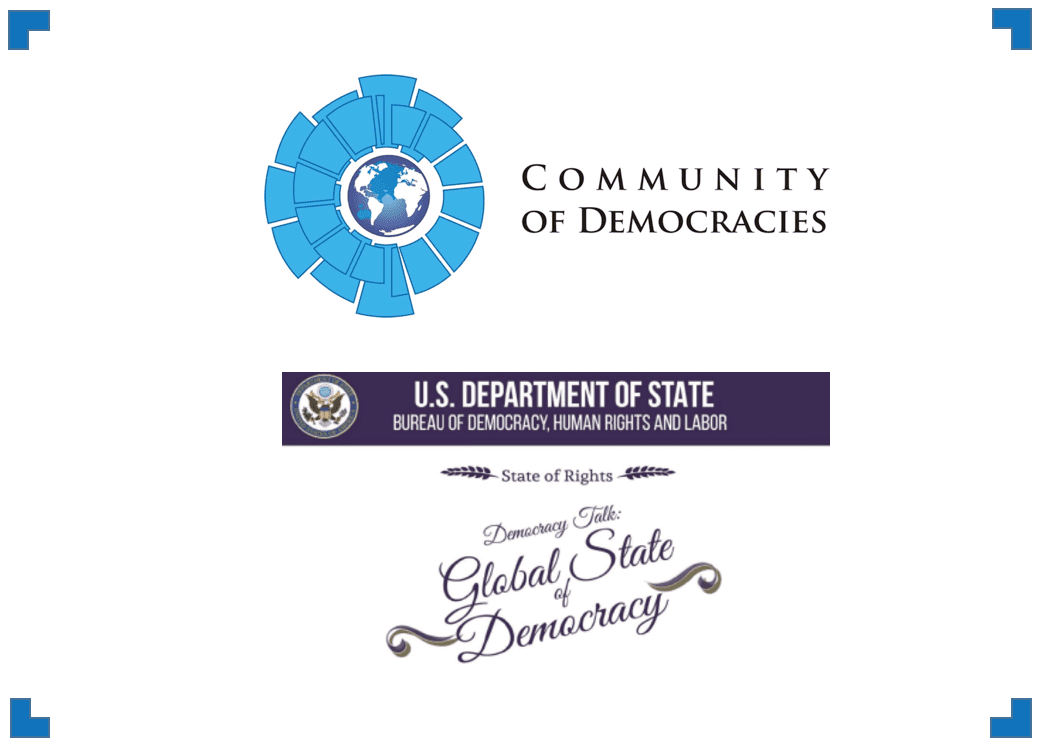 September 16, 2015
Secretary General Maria Leissner at the Democracy Talk event in Washington, D.C.
Warsaw, Poland
September 16, 2015

On September 16, 2015, Secretary General Maria Leissner will participate in a panel at the Democracy Talk "Global State of Democracy" event, co-organized by the U.S. Department of State's Bureau of Democracy, Human Rights and Labor as well as the John Hopkins University School of Advanced International Studies.

The event is part of the "State of Rights" program, a series of interactive dialogues with U.S. leaders, foreign government officials, international policy think tanks and the civil society community.

Secretary General will encourage debate on the current state of democracy at the global level, including what has been done internationally through the Community of Democracies to address these threats. To view the full agenda, click here.

In the past 10 years, there has been a global democratic recession limiting the capacity of freedoms and human rights in countries around the world. In combatting these challenges, the Community has sought ways to provide space for CSOs to voice their concerns in the instance that their access to resources has been limited or removed. Although the expansion of democracy has slowed, institutions and governments continue to provide support for new democracies to reintroduce stability, transparency and good governance.

The event takes place in the first months since the inception of the United States Presidency of the Community of Democracies.