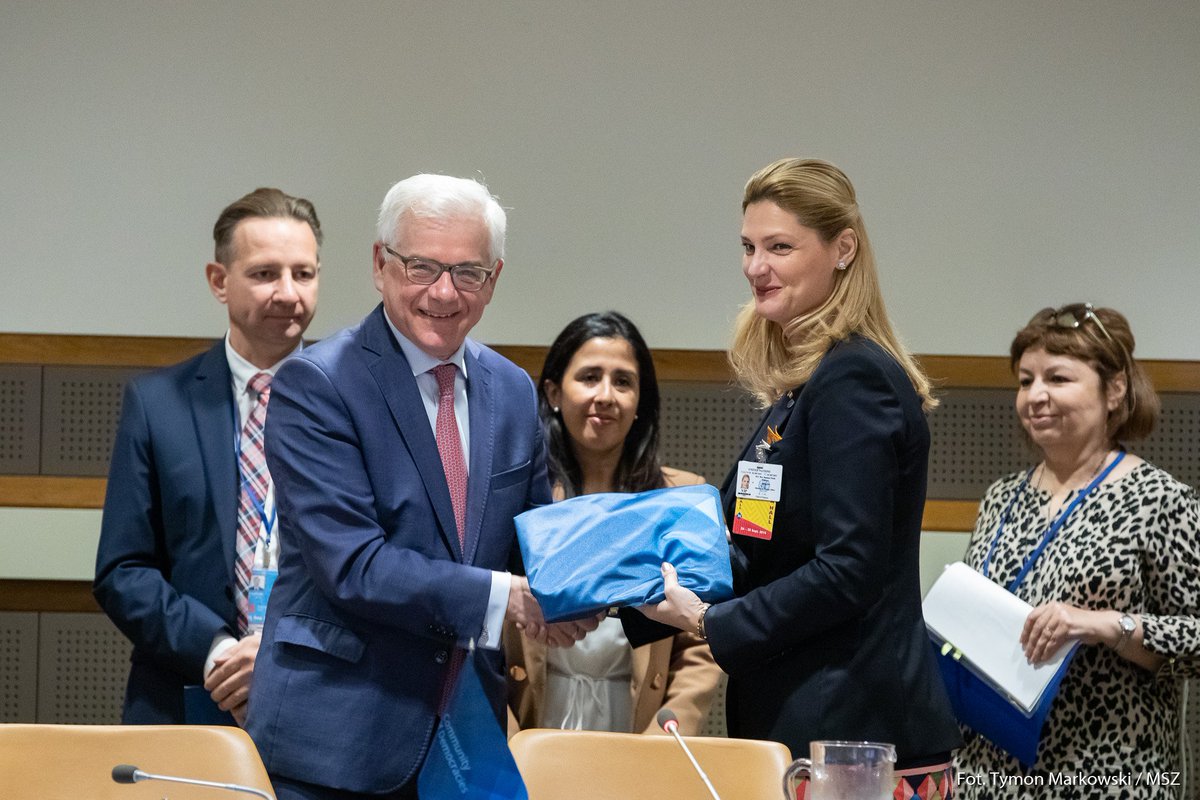 Extraordinary meeting of the Community's Governing Council
On Thursday 26th of September, Member States of the Community's Governing Council convened in New York for the Extraordinary Governing Council meeting, held on the margins of the United Nations 74th General Assembly.
The Governing Council meeting was opened by Foreign Minister of Poland H.E. Jacek Czaputowicz, representing the outgoing Chair of the CoD Executive Committee, Foreign Minister of Romania H.E. Ramona Mănescu, representing the CoD Presidency of Romania, and the Secretary General Thomas E. Garrett. During the official transfer of the CoD Presidency, Member States welcomed Romania as the CoD Presidency for 2019-2021 and thanked the outgoing Executive Committee Chair Poland for its leadership.
The outcome statement adopted by the Governing Council Member States during the meeting underscored the importance of engaging with civil society, including the Community of Democracies' Civil Society Pillar, to understand and respond to challenges faced by democratic governments, including those being part of the Governing Council.