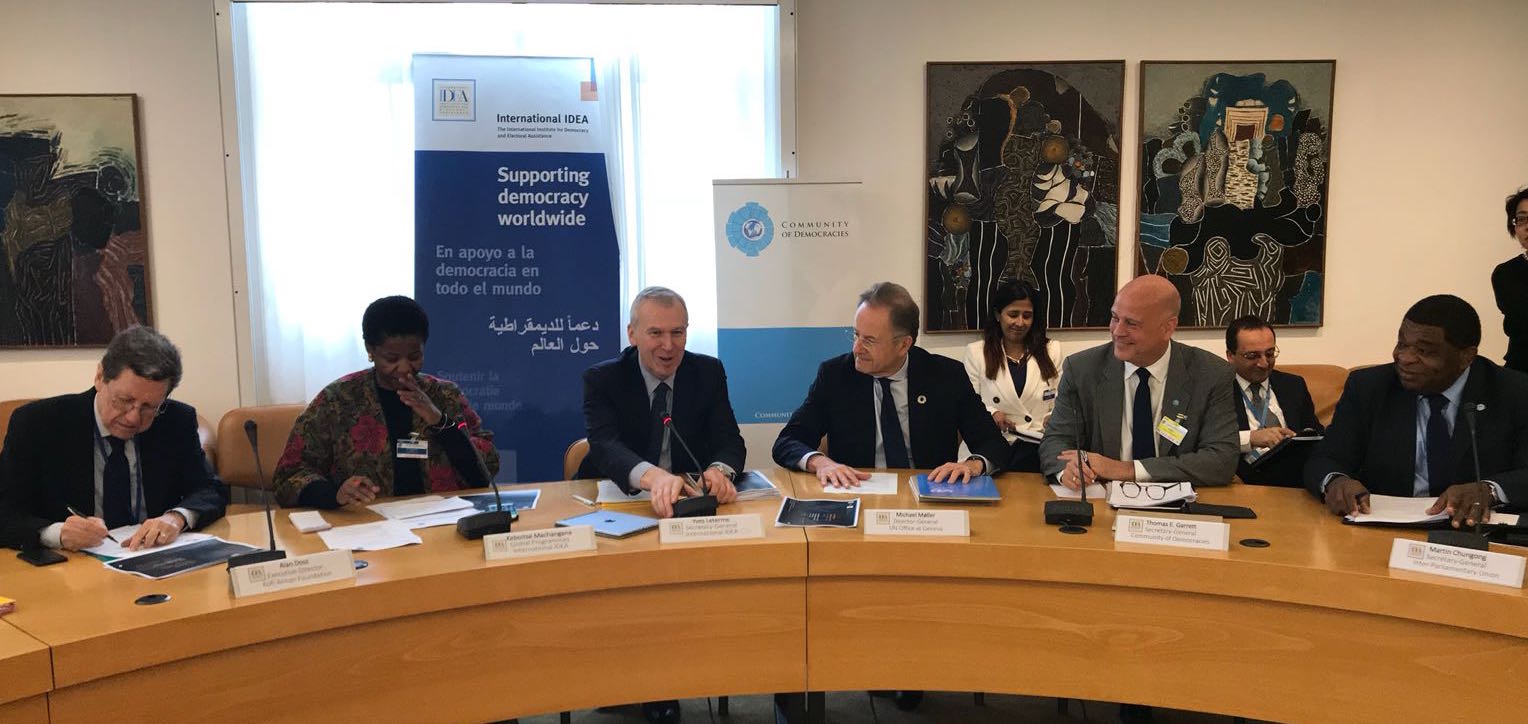 Challenges, lessons learned and opportunities for synergies in the implementation of Goal 16 were discussed at the Inter-Regional Workshop on SDG 16.
The workshop, organized by  International IDEA, together with the United Nations Office in Geneva and the Community of Democracies, was held on March 13th in Geneva on the margins of the 37th session of the UN Human Rights Council.
"The three dimensions of Goal 16: Peace, Justice and Strong Institutions, are key aspects of democracy, and are intrinsically linked to one another." – highlighted Secretary General Thomas E. Garrett in his opening remarks.He also highlighted the importance of partnerships  to be able to respond to the challenges imposed by the Agenda 2030. "In particular for the achievement of Goal 16, efforts need to be made across all sectors at the global, regional, national and sub-national levels." – he said.
Patricia Galdamez, the Community's Civil Society Coordinator, participated in a discussion panel on connecting the global perspectives with regional and local efforts towards the achievement of SDG16.