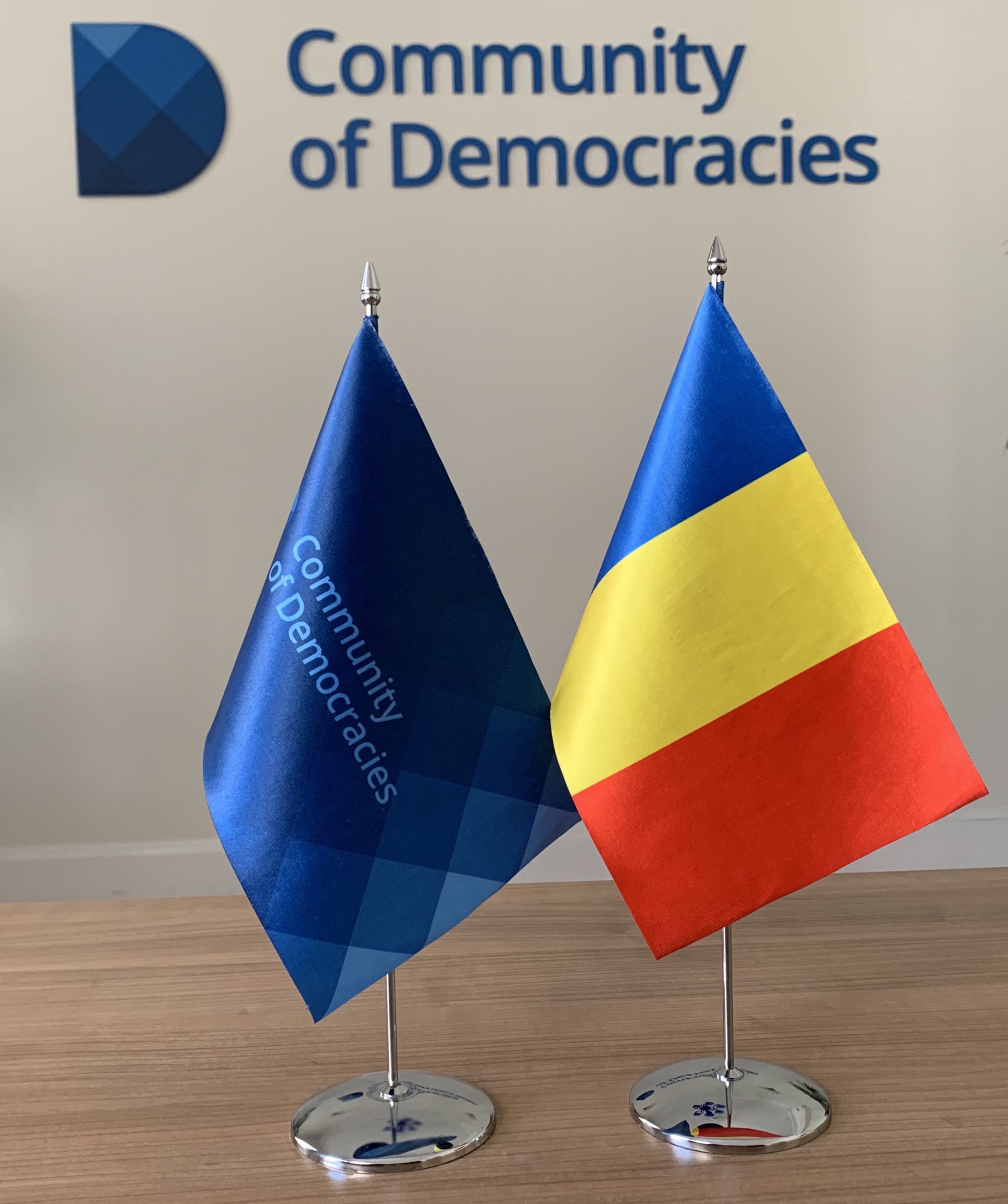 Romania's Presidency of the Community of Democracies to Continue
The Community of Democracies (CoD) is pleased to announce the extension of the Romanian CoD leadership until September 2022. Romania assumed the intergovernmental coalition's two-year Presidency in September 2019. As the global pandemic has affected the timing and format of some of CoD activities, including its X Ministerial Conference postponed from 2020 to 2021, the Governing Council Member States agreed to extend the Presidency mandate to provide a smooth continuation of the current leadership in fast-changing circumstances. To be hosted by the Presidency, the X Ministerial Conference is planned to take place in the margins of the 76th UN General Assembly in September 2021.
'Romania has provided visionary leadership to the Community of Democracies, particularly in the challenging times of the pandemic. I welcome the extension of the Presidency mandate and look forward to continuing work with Foreign Minister Aurescu and his team as we prepare for the Community's largest gathering, the X Ministerial Conference'- said Secretary General Thomas E. Garrett.
An example of Romania's visionary leadership is the youth empowerment initiative it set for the Community of Democracies and its hosting of the 2020 Youth Forum and global youth empowerment events. Other activities held by the Community of Democracies under Romania's Presidency included one in-person meeting and two virtual sessions of the biannual Governing Council, and a digital Anniversary Conference organized to celebrate 20 years of the Warsaw Declaration.
The Bucharest  Statement adopted at the Anniversary Conference in June 2020 underlined that democracies should respond to the global pandemic through renewed adherence to democratic principles of the Warsaw Declaration.
The Outcome Statement of the 32nd Governing Council in November 2020 reaffirmed Member States' commitment to step up efforts to foster multi-stakeholder cooperation to promote the use of digital technologies to support democracy.
Most recently, the Outcome Statement of the 33rd Governing Council session held in April 2021 emphasized that full, equal, and meaningful participation and representation of all women and girls is crucial for democracy.
Within its extended mandate, Romania will continue to actively promote its Presidency's objectives, inter alia, promoting and consolidating democratic values and democracy at the global level, youth empowerment and participation in decision-making and the role of digitalization in democratic governance and processes.
Information on the upcoming CoD X Ministerial Conference will be announced shortly.