Secretary General to Participate at the ICNL Global Forum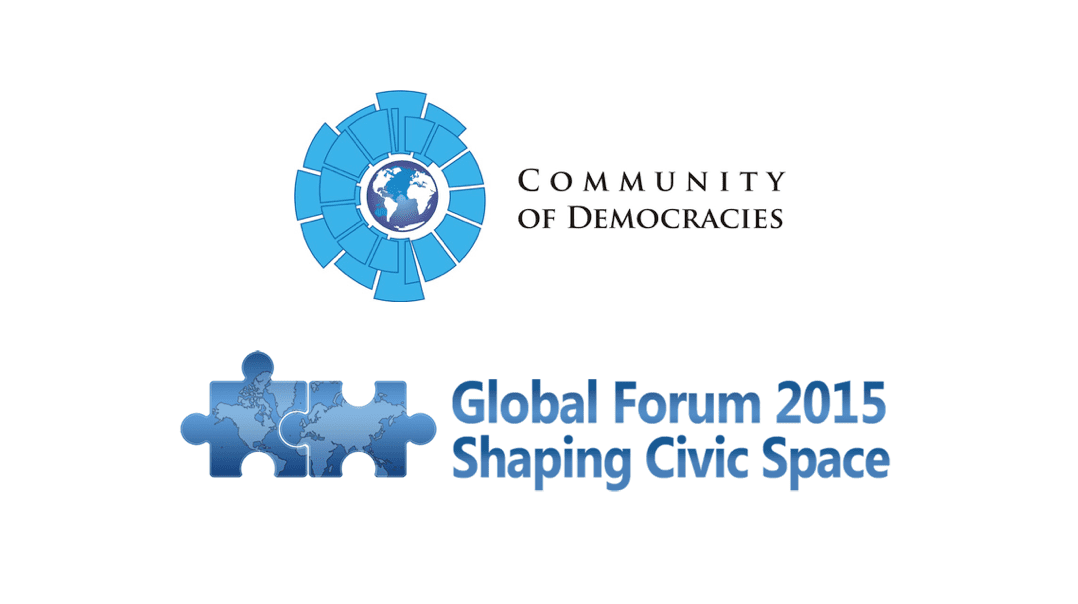 May 11, 2015
The Secretary General of the Community of Democracies, Ambassador Maria Leissner, will be participating in a High-Level Plenary at the Global Forum on Shaping Civic Space.
The Secretary General of the Community of Democracies, Maria Leissner, will be visiting Stockholm, Sweden to attend the Global Forum on Shaping Civic Space on May 11, 2015.
The purpose of the visit is to participate as a panelist in a High-­Level Plenary regarding the Global Support to Civil Society. Secretary General will be discussing the Community's role in addressing the global trend of shrinking civic space and the value of multilateral initiatives.
The Community of Democracies is responding to the restrictions against the right to freedom of expression, peaceful assembly, and association through its Working Group on Enabling and Protecting Civil Society by monitoring and responding to developments concerning legislation through quiet diplomacy activities, activated by an alert mechanism.
In collaboration with international partners, the Community's ongoing projects bring together government, private sector and civil society organizations through regional dialogues to evaluate the ability to provide support and ensure that there remain open access to resources.
The High-Level Plenary in Sweden is expected to increase awareness of the restrictions on civic space as well as the developments aimed at countering their trends. Furthermore, the Global Forum will allow Secretary General to showcase the Community's leading role in finding solutions to the limitations on democracy.