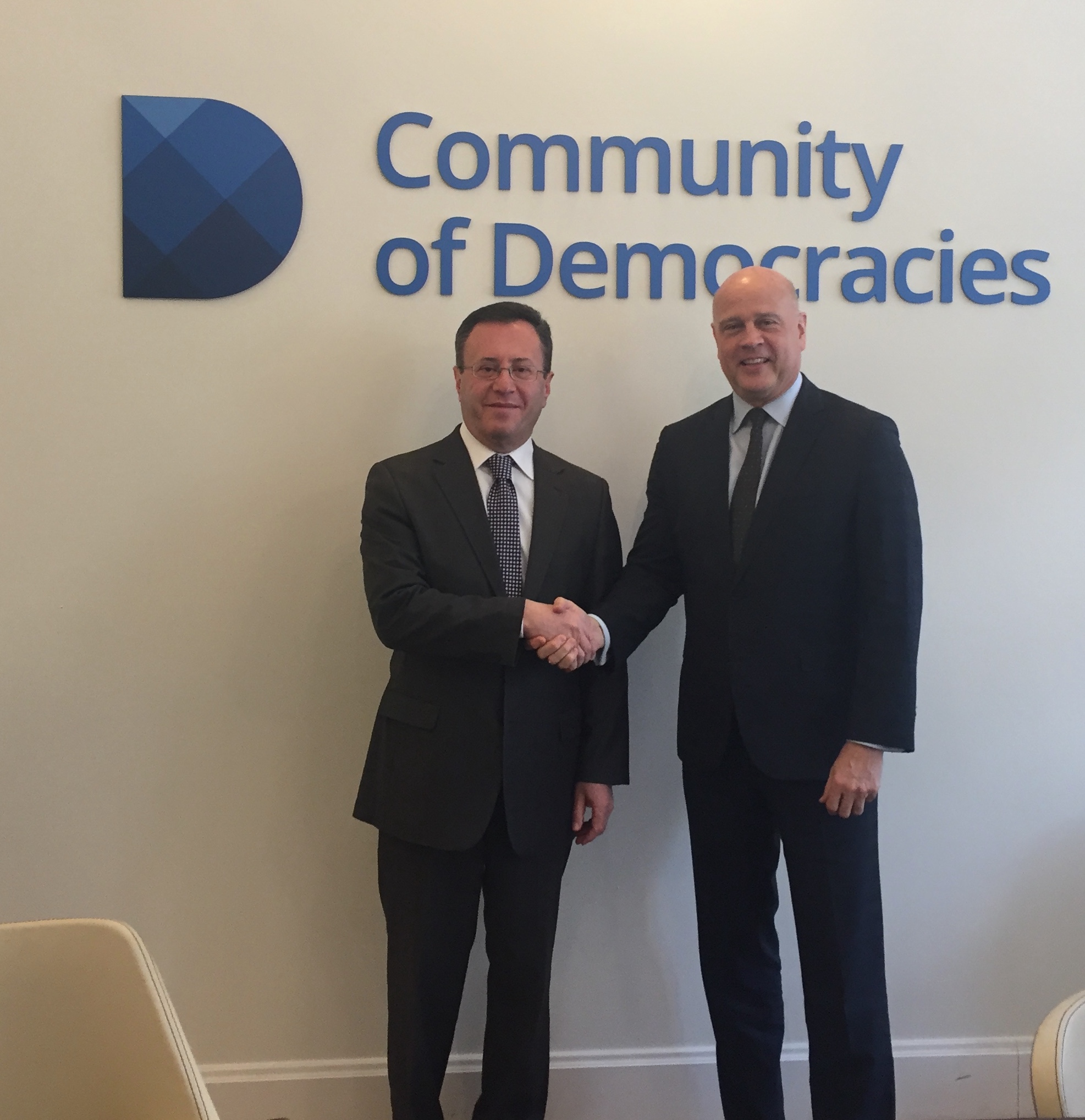 Secretary General's meeting with Ambassador of Armenia to Poland
Today Secretary General Thomas E. Garrett met with H.E. Samvel Mkrtchian, Ambassador of the Republic of Armenia to Poland, to discuss the developing relationship between the Community of Democracies (CoD) and Armenia.
SG Garrett briefed Ambassador Mkrtchian about his recent trip to Armenia, during which the SG met with H.E. Zohrab Mnatsakanyan, Foreign Minister of Armenia, parliamentarians and civil society organizations to learn more about Armenia's current challenges and opportunities for democratic reforms. Secretary General's meeting with Foreign Minister Mnatsakanyan concluded with a stated desire to continue to build the relationship between the CoD and Armenia.
Armenia was among the 106 signatories of the Community's Warsaw Declaration in 2000 and was invited as an observer to the CoD's Ministerial Conferences in Vilnius, Ulaanbaatar, El Salvador and Washington.