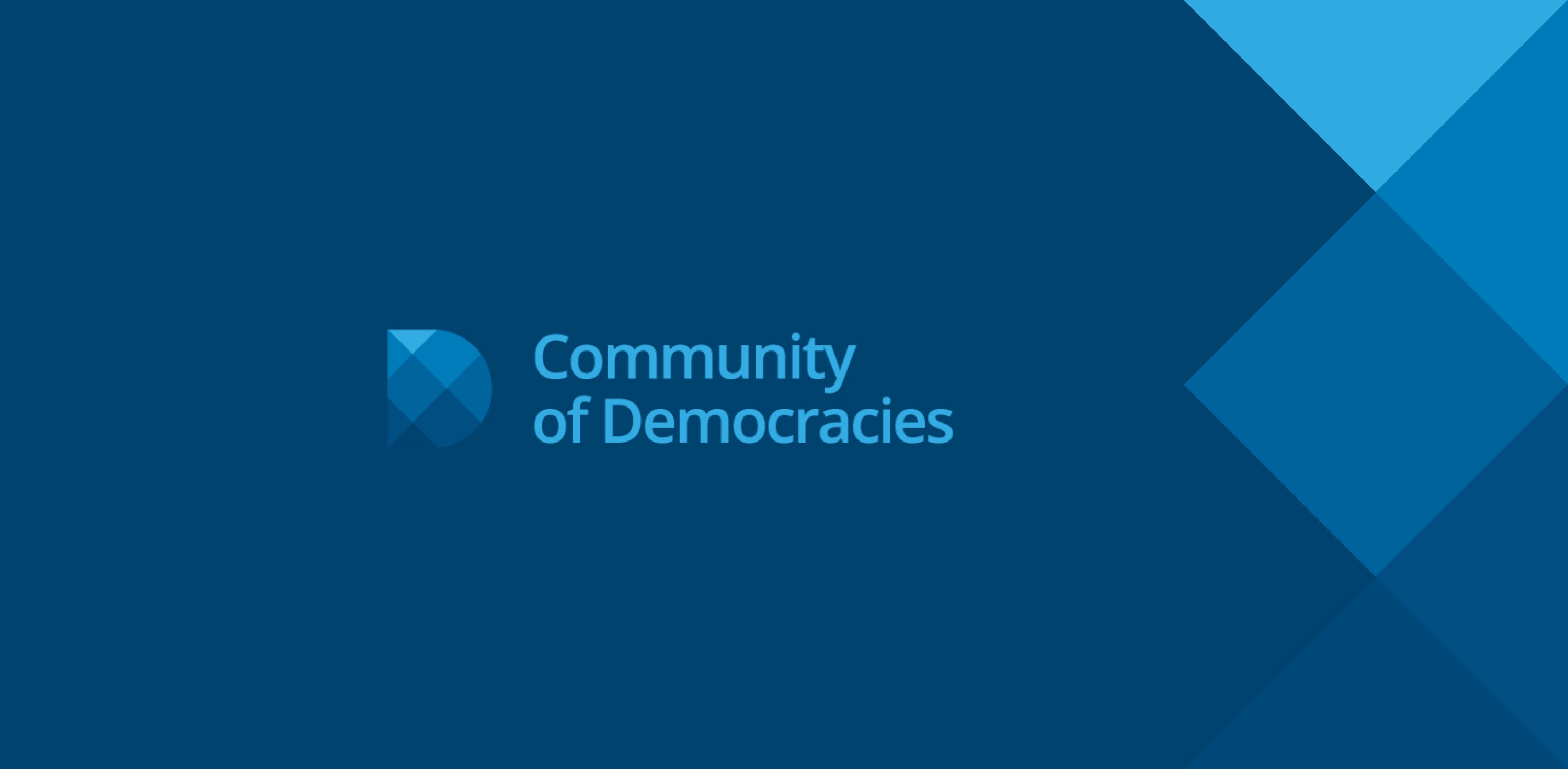 Secretary General's Statement on International Day of Democracy
September 15, 2022
In 2000, the Russian Federation and Ukraine joined 104 other nations in adopting the Warsaw Declaration, 19 principles of human rights and democracy, at the founding of the Community of Democracies. Twenty-two years later, Russia's unprovoked invasion of Ukraine seeks to deny those principles and destroy universal standards of sovereignty, democracy, and the rule of law.
Ukraine's only "offense" in this unjustified war is nothing other than that it dared to follow a democratic path. The war in Ukraine, in the geographical center of Europe, is a moment for the world's democracies to express solidarity unequivocally.
From Afghanistan to Myanmar and Nicaragua to Belarus, human rights are being violated, and people's aspirations for freedom are met with repression. Additional efforts are needed within the world's established democracies to address anti-democratic trends, ensure democracy benefits all people, adapt institutions to the fast-changing modern times, and embrace the potential of a new generation.
In facing these many challenges, I see a reason to feel encouraged by young people. Young activists play a crucial role in spearheading changes to make democracies stronger and more responsive to the needs and aspirations of all citizens. We all have witnessed impressive examples of how youth activism and civic engagement can pave the way for democratic change. From Chile's election of the youngest president in the country's history to Taiwan's digital democratic revolution led by student activists, youth are at the forefront of social change worldwide.
I invite you to join me online in the discussions of the upcoming Community of Democracies Youth Forum,  which will bring together CoD Youth Leads and other democracy leaders to voice their priorities and discuss ways to reverse democracy's disconnect.