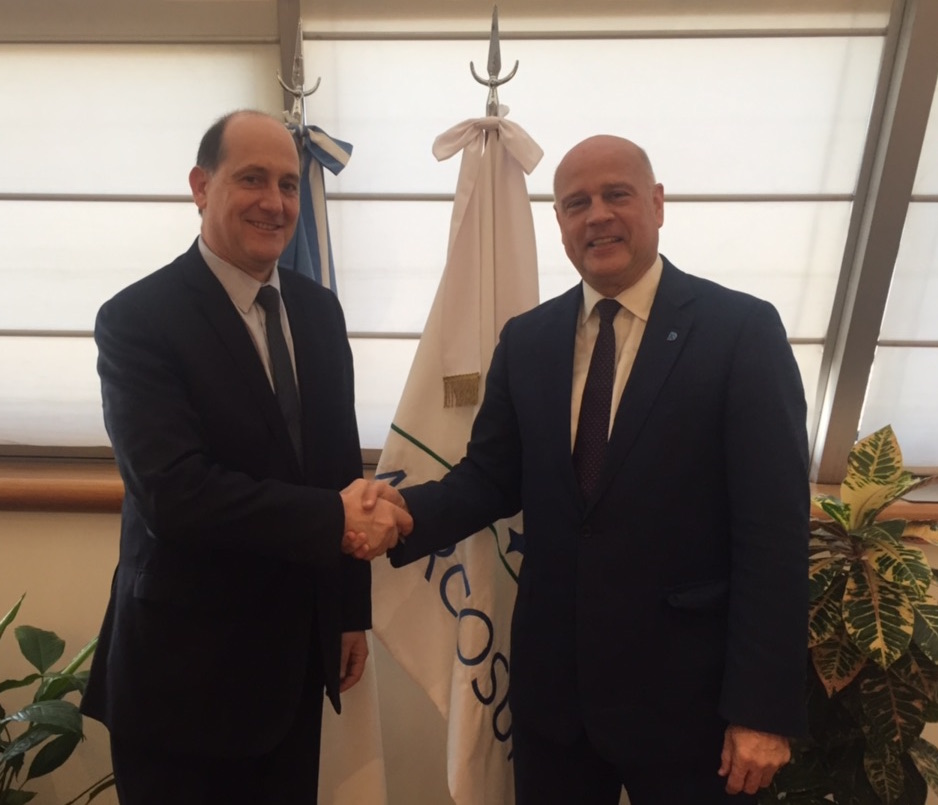 Following the Governing Council session in Chile, Secretary General Thomas E. Garrett travelled to Argentina, the Community's Governing Council Member State.
SG met with Deputy Foreign Minister of Argentina Daniel Raimondi (picture) to discuss the Community's current and planned initiatives in relation to its new strategic objectives for 2018-2023.
SG also attended a roundtable event with civil society organizations. The event was organized by Fundación RAP (Red de Acción Política) and discussed the challenges of social inclusion in Argentina.