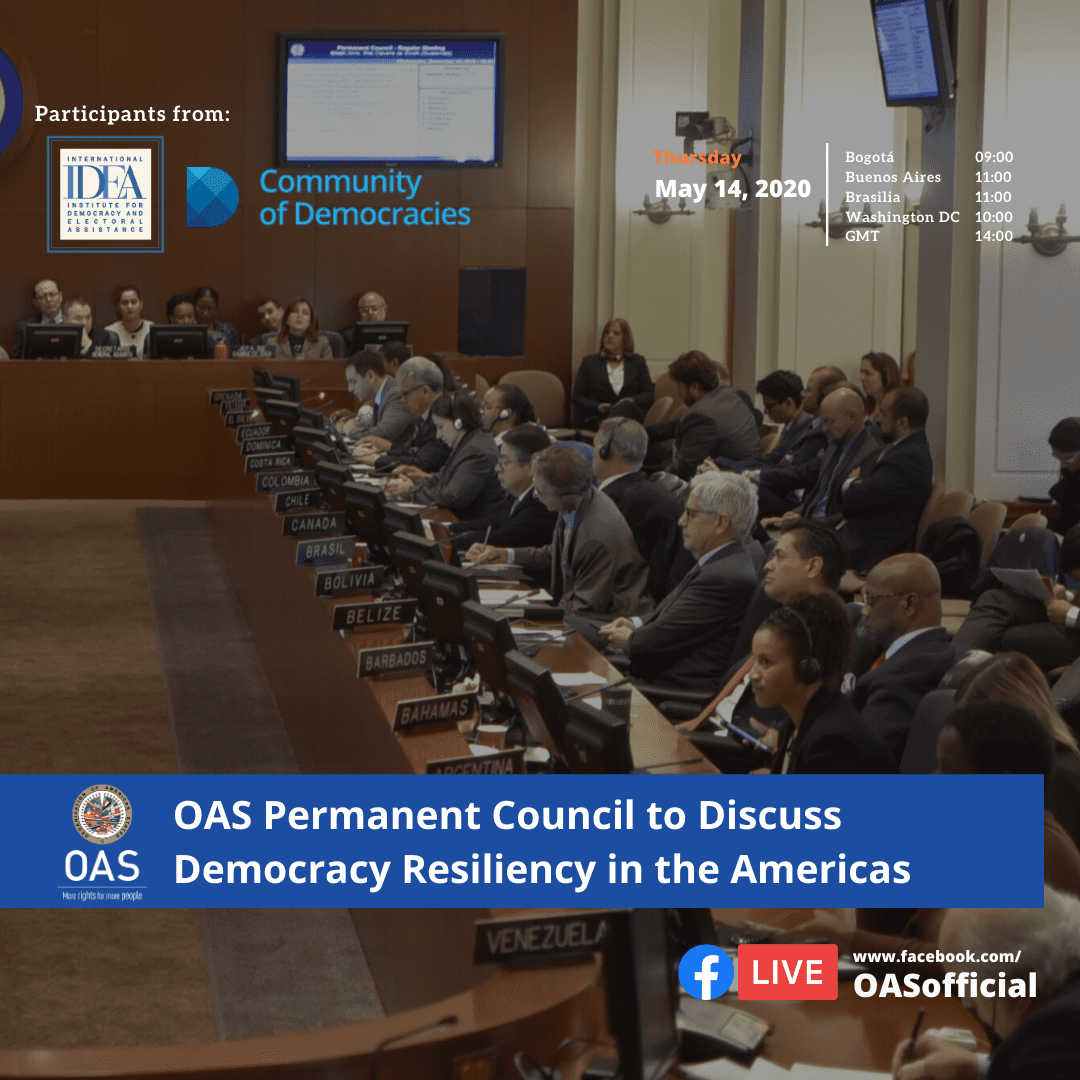 SG Thomas E. Garrett to participate in OAS Permanent Council session on Democracy Resiliency in the Americas
On May 14th, 2020, Secretary General Thomas E. Garrett will participate in a special session of the Permanent Council of the Organization of American States (OAS) discussing "Supporting Democracy Resiliency in the Americas: Challenges and Best Practices."
As in other regions of the world, the American continent is also facing an unprecedented challenge due to the COVID-19 pandemic. The session will discuss challenges, best practices and opportunities for democracy resilience in addressing the COVID-19 pandemic; reinforcing the importance of upholding democratic values during this difficult time.
The meeting will include presentations by the Secretary General of the Community of Democracies, Thomas E. Garrett; the Secretary General of International IDEA, Kevin Casas-Zamora; the member of Friends of the Inter-American Democratic Charter, Diego Garcia Sayan; and the Secretary General of the OAS, Luis Almagro.
The session will be broadcast live – with interpretation in Spanish, English, French and Portuguese- on the OAS Website and the OAS Facebook page.
The links to the live stream will be also shared on the Community's social media Twitter and Facebook.