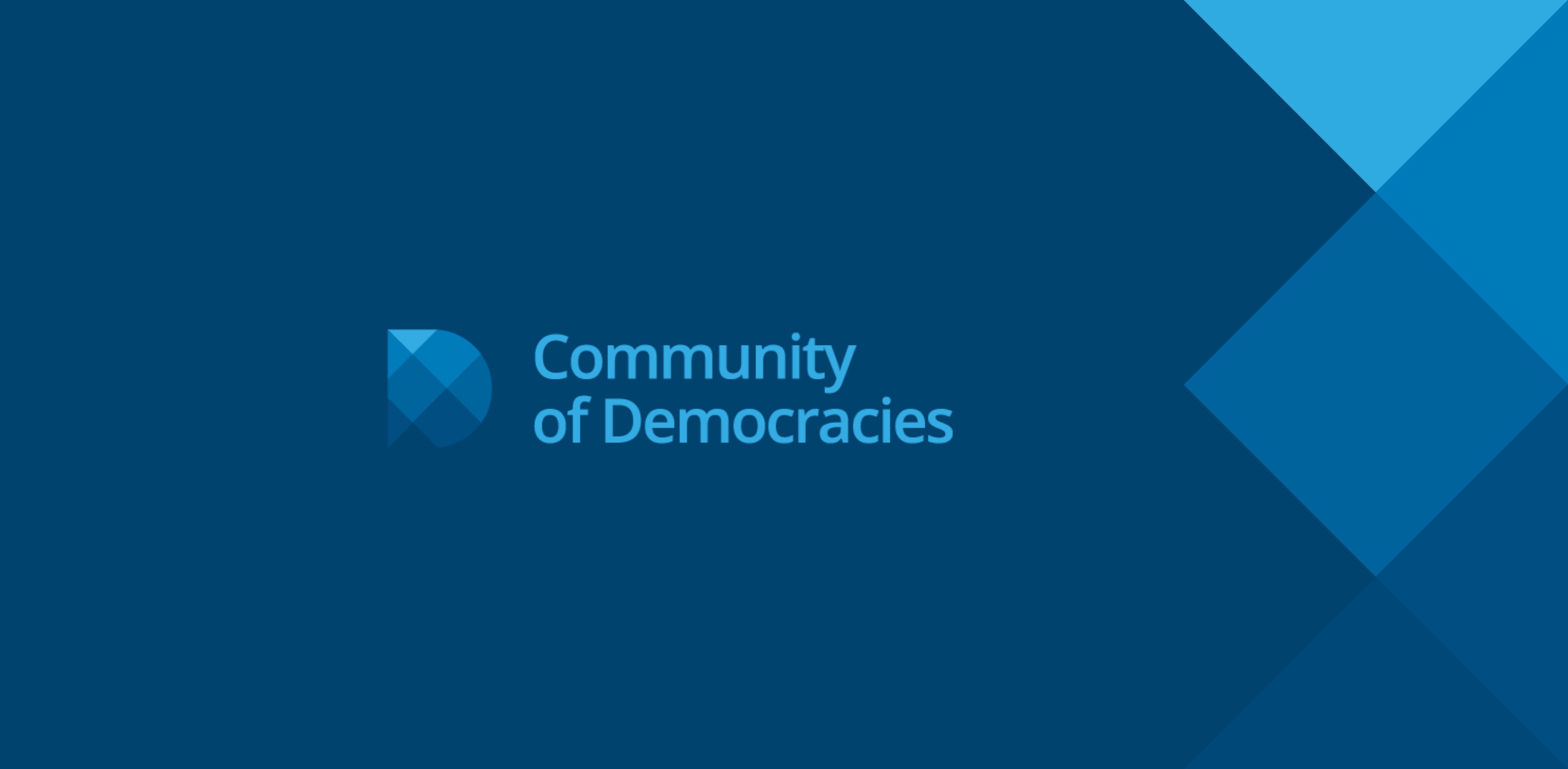 Statement by Secretary General Thomas E. Garrett on International Day of Democracy
As we observed the last International Day of Democracy, in 2020, we focused on the still-unknown impact of the COVID-19 pandemic on democracy. The global pandemic raised many questions on how democracies should most effectively respond to the immediate major crisis while safeguarding human rights and respecting the rule of law. A year on, with lessons learned and more to come, we still look to advance the dialogue on strengthening democratic resilience in the face of future crises.
In many places across the world, the global health crisis has widened social and economic divisions in societies. Democratic governments should increase efforts to tackle inequalities, eliminate all forms of economic, political, or civil discrimination, and create an enabling environment for full and meaningful participation in the decision-making processes by all representatives of society, including women and men, youth, minorities, and disadvantaged groups. Protection of democratic principles based on respect for the human rights of all people is a backbone of strong, sustainable, and resilient democracies.
Digital technologies present the potential to make democratic governments more transparent, accountable, and inclusive. The pandemic has accelerated the process of digitalization in all spheres of life.  It is now critical that democracies foster multi-stakeholder cooperation, together with the private sector, academia, and civil society, to embrace digital technologies supporting good democratic governance and address any cyber threats to democracy posed by domestic or foreign actors, including authoritarian regimes.
Democracy and Resilience: Shared Goals is the theme of the upcoming CoD 10th Ministerial Conference (September 22, 2021) and CoD Youth Forum (September 27-29, 2021) held in a virtual format in the margins of the 76th UN General Assembly. I look forward to these multilateral discussions as they provide a valuable exchange of diverse views among governments of democratic states, civil society representatives, and youth from worldwide locations, all united by their commitment to the core values of democracy and human rights.
As we celebrate today's International Day of Democracy, let me reiterate that democratic solidarity and multilateral action are still the best way forward to develop the most effective approaches to strengthening democracy and making it more resilient now and in the face of future crises.