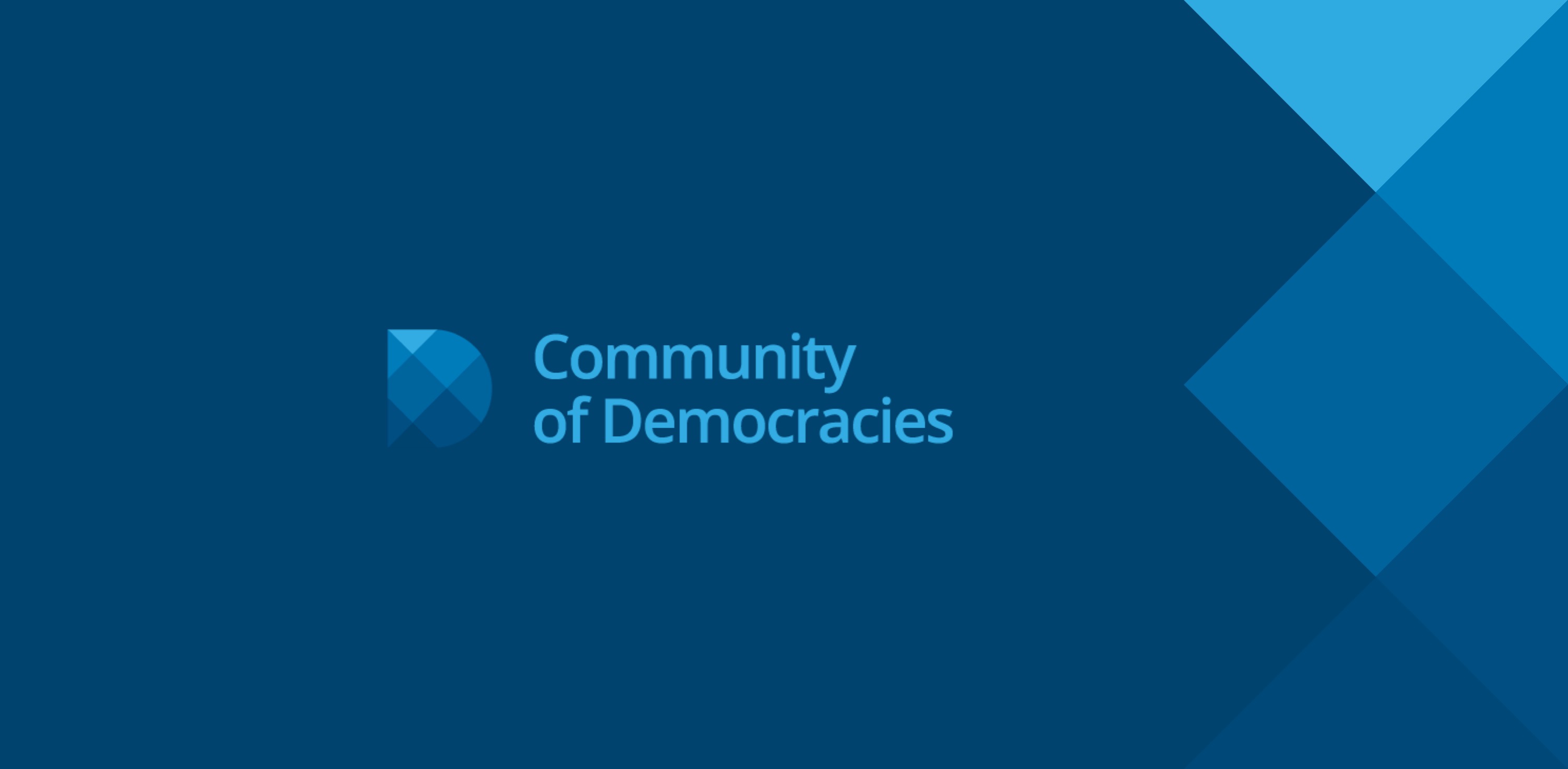 Statement by the Secretary General Thomas E. Garrett following the Summit for Democracy
Long anticipated since it was first proposed by candidate Joe Biden in 2020, the Summit for Democracy gathered over 100 world leaders and democracy stakeholders to reaffirm a shared commitment to make democracies stronger and better. It was a great honor for the Community of Democracies (CoD) to participate in this significant event through multilateral and interactive initiatives in the lead-up and on the margins of the Summit.
As President Biden noted in his inaugural speech: 'Democracy doesn't happen by accident. And we have to renew it with each generation.' Working with the next generation of leaders, the Permanent Secretariat of the Community of Democracies, in partnership with CoD YouthLeads and the European Democracy Youth Network, convened a Youth Assembly for the Summit for Democracy. The event gathered young leaders from across the world for a conversation with high-level global representatives.  Through a series of interactive discussions on the future of values-based multilateralism, the Assembly provided the opportunity for youth to welcome and inform the initial session of the Summit for Democracy.
The key points from the discussions were also presented at the Young Democratic Leaders Discussion hosted by the US Secretary of State Antony Blinken. In addition, the Community of Democracies joined in a multi-stakeholder Global Democracy Coalition Forum convened to facilitate the conversation on democracy as inputs to the Summit for Democracy.
In the challenging and uncertain times marked by the global pandemic, democratic backsliding, and other ongoing internal and external threats to democracy, there is a need for new political commitments and a renewed spirit of democratic renewal. In the Year of Action following the Summit, the focus should be on building broad partnerships of diverse stakeholders, from governments to civil society to academia to the private sector, committed to working together to make democracies stronger and more resilient.
Democratic states, with the support of other stakeholders, should step up efforts to combat backsliding at home and promote democracy abroad, supporting the aspirations for freedom of people living under authoritarian regimes. As we enter 2022, I look forward to working with the CoD Governing Council, civil society, CoD YouthLeads, and other democracy stakeholders to contribute to these efforts to strengthen democratic institutions and promote and defend the shared values of democratic nations.