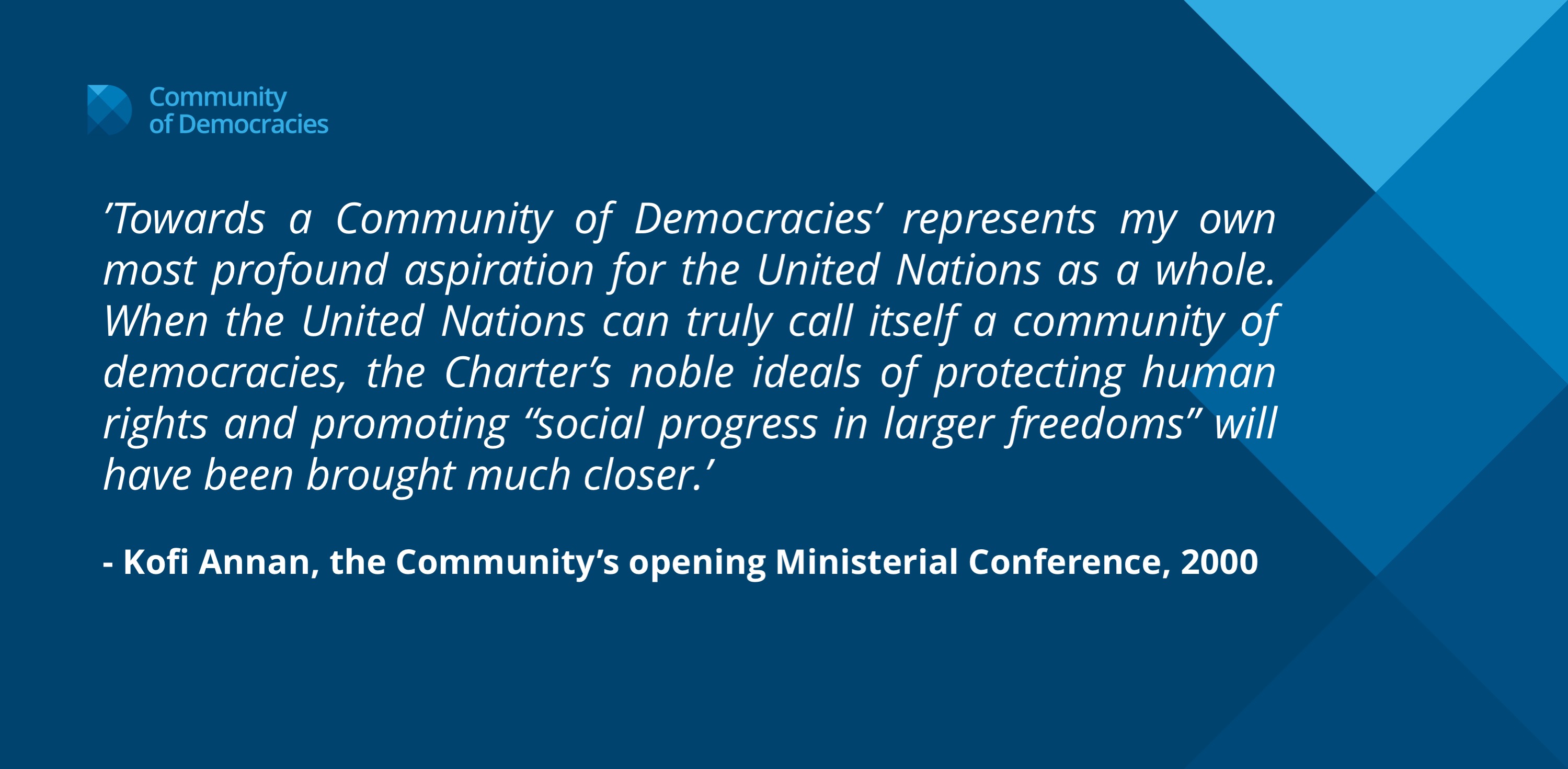 Secretary General's Statement on the passing of Kofi Annan
I was deeply saddened to learn of the death of Kofi Annan. The world has lost a wise and courageous statesman who devoted his life to make the world a more peaceful and just place.
Speaking at the opening Ministerial Conference of the Community of Democracies in 2000, Kofi Annan said: 'Towards a Community of Democracies' represents my own most profound aspiration for the United Nations as a whole. When the United Nations can truly call itself a community of democracies, the Charter's noble ideals of protecting human rights and promoting "social progress in larger freedoms" will have been brought much closer.'
At the Community's third Ministerial Conference in Santiago in 2005 he highlighted that the struggle for democracy required not only constant vigilance against unconstitutional seizures of power, but also the provision for the basic well-being of citizens, without which confidence in democracy could decline – his words couldn't be more relevant today.
The world will always remember his commitment to universal human rights values and tireless efforts for the advancement of peace, justice and development.
I extend my sincere condolences to Mr. Annan's family and friends. The international community has lost a great leader but his legacy will stay with us forever to serve as an inspiration and guidance on the path towards building inclusive, just and peaceful societies.