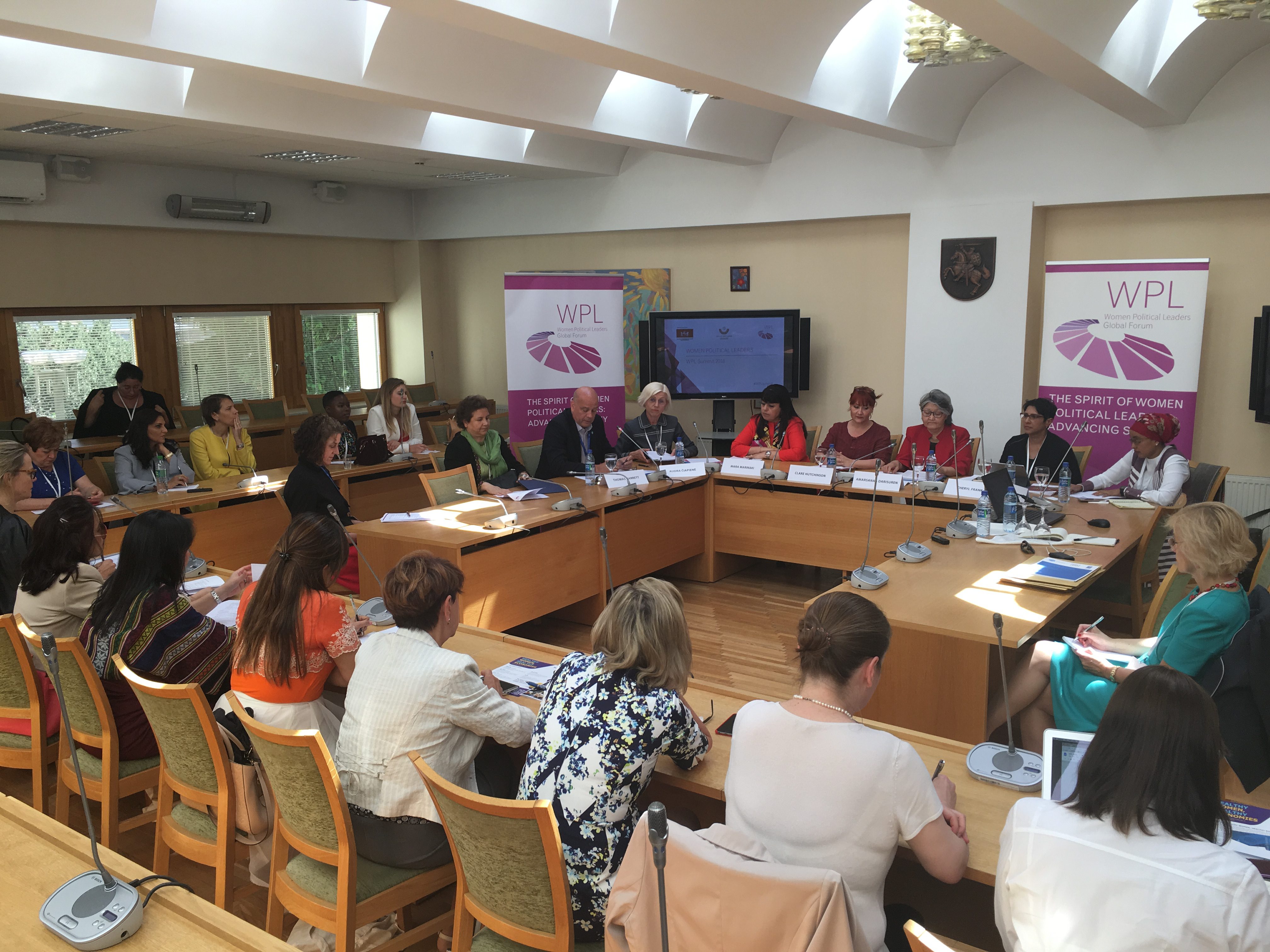 'I strongly believe, that governments, international organizations, civil society and individuals should use all available soft means to motivate and inspire both men and women and, to spread the message that democracy without women's participation in society is only half a democracy.' – said Audra Čiapienė of Lithuanian MFA in her opening remarks at the CoD's policy session on the role of women in countering and preventing violent extremism, held on June 8th  at the Women Political Leaders Summit in Vilnius.
Lithuania is the host of this year's Women Political Leaders (WPL) Summit 2018, which gathered female leaders from across the world to discuss women empowerment and gender equality from different angles.
The conducted policy session on "Women: A Powerful Force for Preventing and Countering Violent Extremism (P/CVE)" facilitated a continued conversation on the findings of the CoD's Democracy and Security Dialogue that highlighted the positive effect of female empowerment and gender equality on the success, impact and sustainability of P/CVE programming.
Thank you to all speakers for sharing their knowledge and expertise:
Audra Čiapienė, Counsellor of the Transatlantic Cooperation and Security Policy Department at the MFA of Lithuania, Chair of the Community's Working Group on Women and Democracy (opening remarks);
H.E. Ms. Mara Marinaki, EEAS Principal Adviser on Gender and on the Implementation of UNSCR 1325 on Women, Peace and Security;
Ms. Clare Hutchinson, Special Representative for Women Peace and Security, NATO;
Ms. Cheryl Frank, Head of the Transnational Threats and International Crime Division, Institute for Security Studies;
Ms. Fauziya Abdi Ali, President of Women in International Security (WIIS) Kenya;
Ms. Amarsanaa Darisuren, Senior Advisor on Gender Issues, OSCE
The session was moderated by Secretary General Thomas E. Garrett.
 Visit our Twitter profile @communityofdem to explore more about the event.