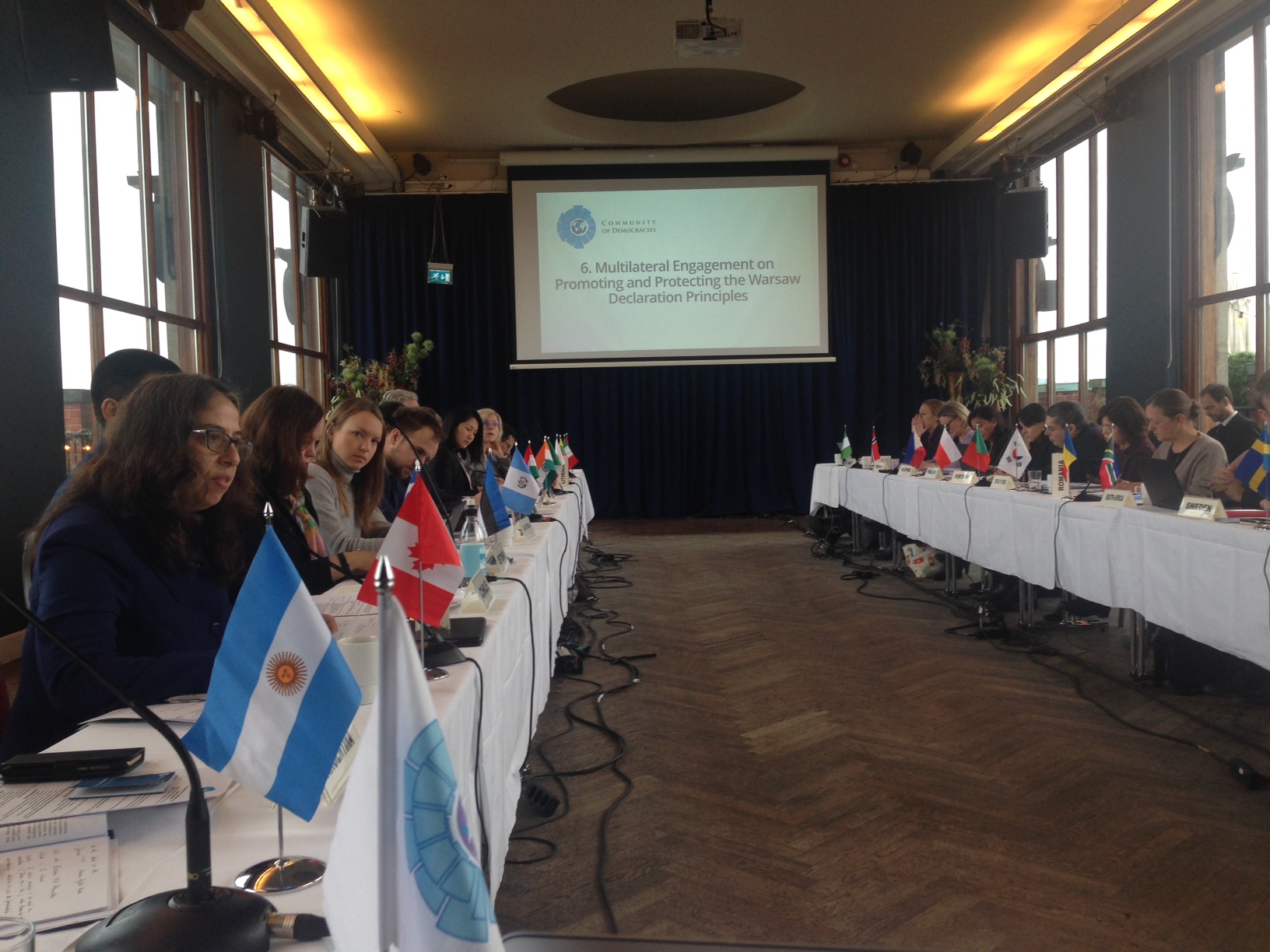 ''One of the factors that make the Community of Democracies unique is its inclusive approach to civil society''– highlighted Jens Frølich Holte, State Secretary for International Development at Norway's MFA, in his opening remarks at the CoD's Governing Council session held today in Oslo. Click here to read the full statement.
The Governing Council member states convened to discuss the Community's engagement in the upcoming 37th Human Rights Council in Geneva and the 2018 regular session of the ECOSOC NGO Committee.
The Community's ongoing activities with civil society, including the Busan Democracy Forum, the upcoming event in Geneva on the role of youth in the peace and security dialogue and the CoD's work on the Sustainable Developmental Agenda were presented to the Governing Council, while invited representatives from the International IDEA provided an overview of the recent Global State of Democracy report.