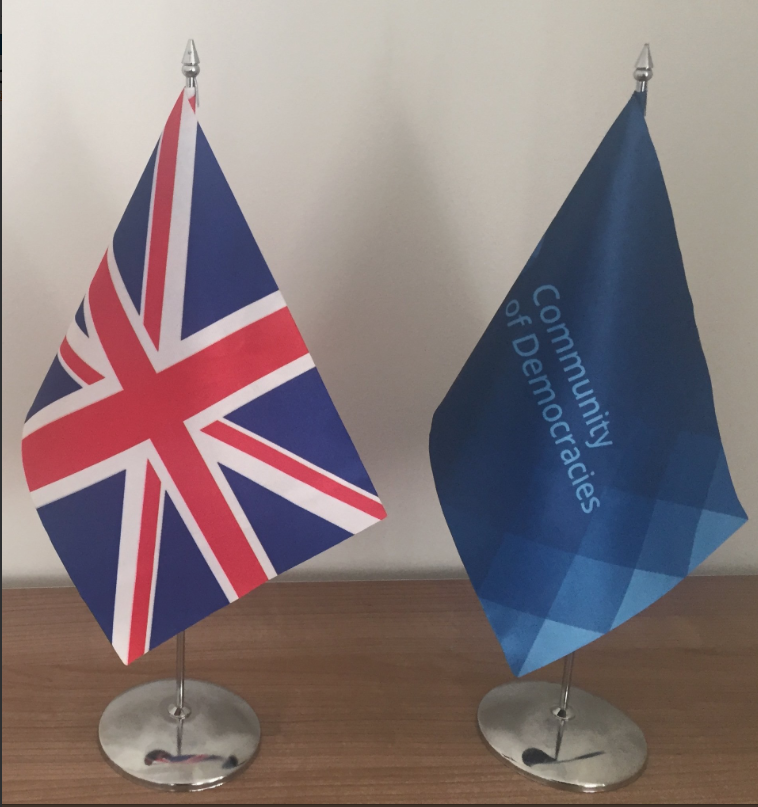 The Community of Democracies thanks the United Kingdom for its chairmanship of the CoD's Executive Committee
As the United Kingdom's six-month chairmanship of the Community of Democracies' Executive Committee drew to an end, the Community thanks the United Kingdom for its leadership and guidance.
In January 2019, the United Kingdom hosted the Community's 29th Governing Council (GC) meeting in London. In addition to decisions on the Community's plans and activities for the year, the Governing Council meeting featured discussion by Member States on a number of important democracy-related aspects such as democratic resilience, democratic participation and media freedom, with participation of high-level government officials from within and outside the CoD as well as representatives of civil society organizations.
One of the important achievements of the 29th Governing Council session included the adoption of the Statement on Media Freedom and Violence Against Journalists, in which GC Members reaffirmed their commitment to the promotion and protection of media freedom, freedom of expression online and offline and the protection of journalists and other media workers. The statement is an important step towards addressing one of the most serious challenges to democracy and encouraging adherence to the democratic principles of the Warsaw Declaration, in particular Principle 7 on press freedom and Principle 4 on the freedom of opinion and of expression.
"The UK is honoured to have been Chair of the Executive Committee and I was particularly pleased to open the meeting of the Governing Council in January and discuss with esteemed colleagues from member states the importance of democratic participation. The UK will continue its commitment to the Community of Democracies through membership of its Executive Committee and its Working Groups. We will also be giving financial support towards the Community of Democracies' fact-finding missions with an aim to encourage political resilience in emerging democracies, as agreed by the Governing Council. The UK warmly welcomes Poland as the next Chair of the Executive Committee."- said Lord Ahmad of Wimbledon, Minister of State for the Commonwealth and the UN at the Foreign and Commonwealth Office.
With the conclusion of the United Kingdom's chairmanship, from March 15th until September 15th, 2019, the Executive Committee will be chaired by Poland.