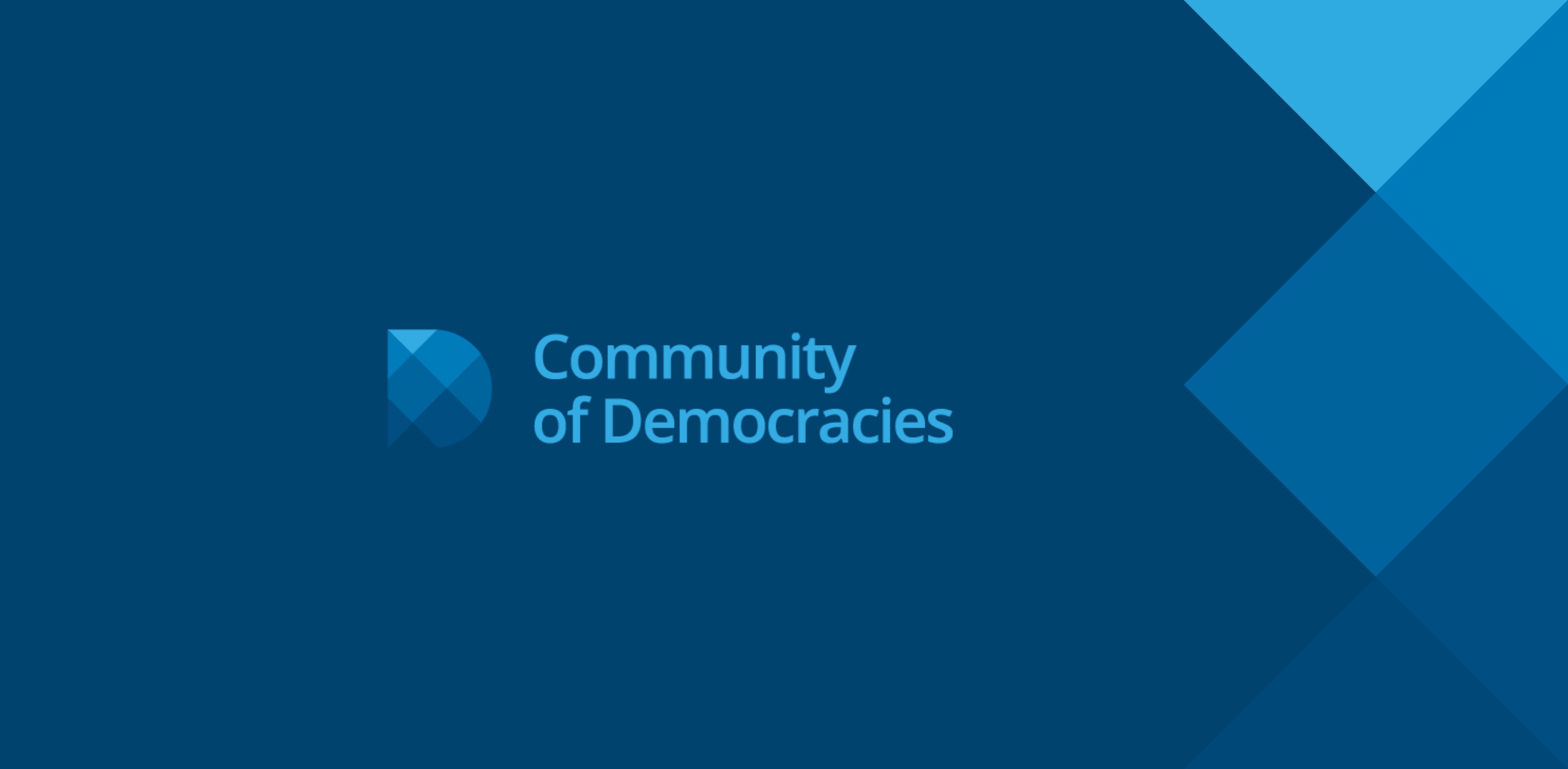 The Community of Democracies to suspend Mali following the second military coup
PRESS RELEASE  
WARSAW, June 22, 2021- The Community of Democracies (CoD) suspends the Republic of Mali's membership in its Governing Council due to violations of the core democratic principles outlined in the Warsaw Declaration and subsequent Ministerial Declarations. The decision to suspend Mali was taken in a voting process following discussions at the Extraordinary Governing Council on the Situation in Mali, held by CoD Presidency Romania on June 11, 2021. The suspension takes immediate effect until the rule of law and constitutional order is restored.
'The arbitrary detention of civilian authorities in May 2021, following the abrupt removal of Mali's elected government by the military in August 2020, stand in grave violation of the democratic principles stated in the CoD founding document, the Warsaw Declaration. At this critical time for Mali's future, the Community of Democracies remains committed to support Mali in the restoration of the democratic order, including organization of free and fair elections, and to assist a future democratically elected government to fulfill the criteria to reinstate the country's membership in the Community's Governing Council'- said CoD Secretary General Thomas E. Garrett.
In his earlier statements on the situation in Mali, SG Garrett called for urgent release of the detained officials and for the democratic transition process to be resumed. He also reiterated continued CoD support towards the rebuilding of democratic norms and institutions in Mali.
One of the founding members of the CoD Governing Council, Mali held the CoD Presidency in 2005-2007 and hosted its Ministerial Conference in 2007. In 2012, Mali's membership in the Governing Council was suspended in response to a military coup d'etat. Following the suspension, the CoD worked to support Mali as it restored its democracy, and in 2014 the country was reinstated as the Member of the Governing Council.
The Community of Democracies is a global intergovernmental coalition of states that support adherence to shared democratic values of the Warsaw Declaration and are committed to strengthening and advancing democracy worldwide.
For media enquires, please contact media@community-democracies.org