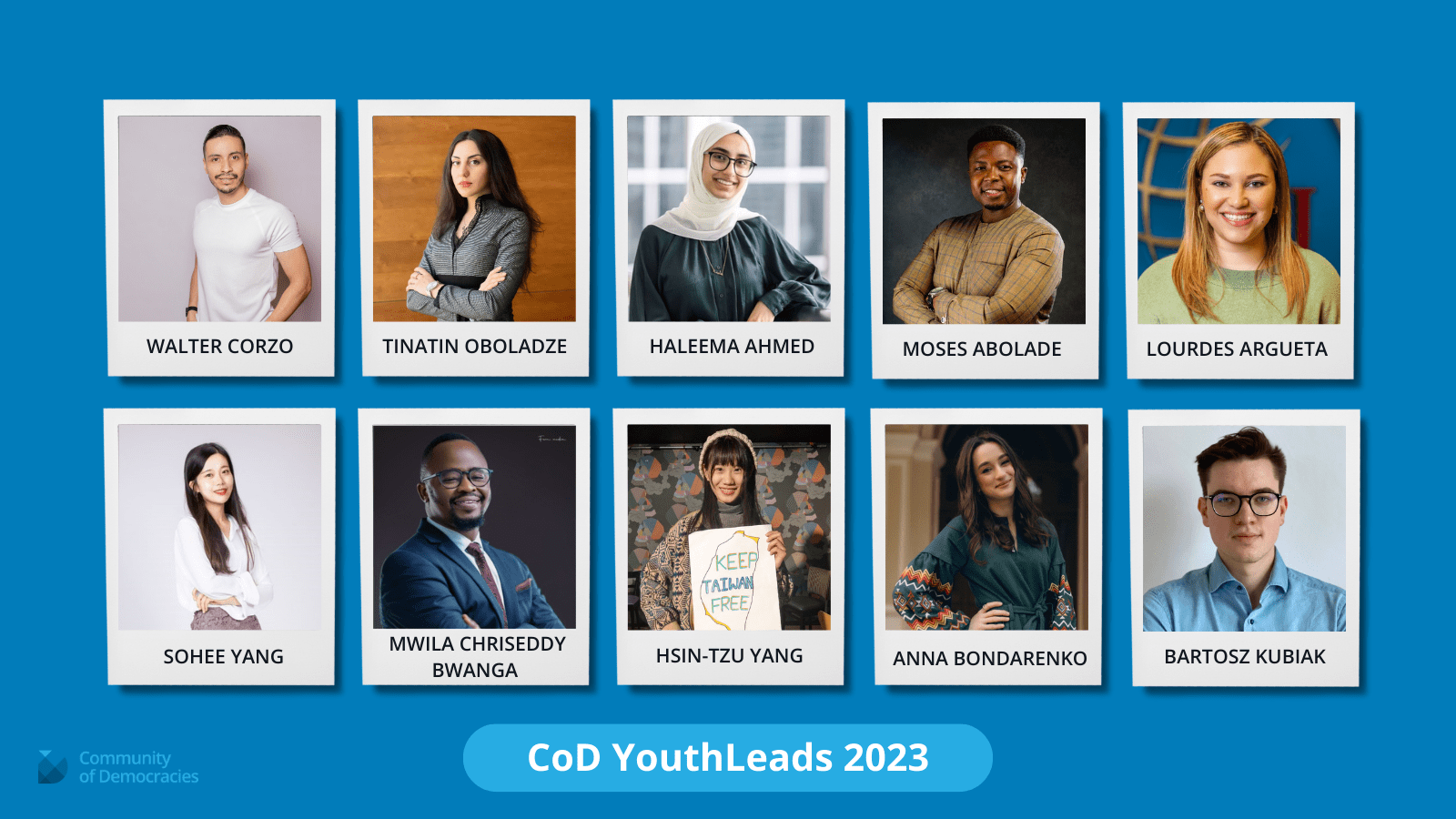 The Community of Democracies welcomes a new cohort of CoD YouthLeads
August 9, 2023 
Ahead of International Youth Day, the Community of Democracies (CoD) welcomes a new cohort of CoD YouthLeads, comprised of young democracy leaders worldwide.
"Advancing youth engagement in public life and democratic processes is key to building stronger democracies and inclusive societies. I am delighted to welcome a new CoD YouthLeads cohort, and I look forward to working with these bright minds to promote and strengthen democracy worldwide," said Secretary General Thomas E. Garrett.
The CoD YouthLeads will play an integral role in the forthcoming global Youth Democracy Network (YDN), announced at the Summit for Democracy II in Costa Rica and scheduled to launch in 2024. The YDN will strengthen intergenerational ties and increase peer-to-peer connections empowering the next generation of leaders to work together to foster solid democracies and promote respect for human rights. As the YDN's advisory board, the YouthLeads will drive YDN content development, identify intergenerational partners, invite participants to the network, and help support YDN-related events.
Youth engagement is one of the cross-cutting themes mainstreamed into all CoD activities.
The CoD YouthLeads is an informal, voluntary group of young pro-democracy advocates advising the Member States of the Community of Democracies on effective practices, strategies, and actions to enhance youth engagement in democracies worldwide.