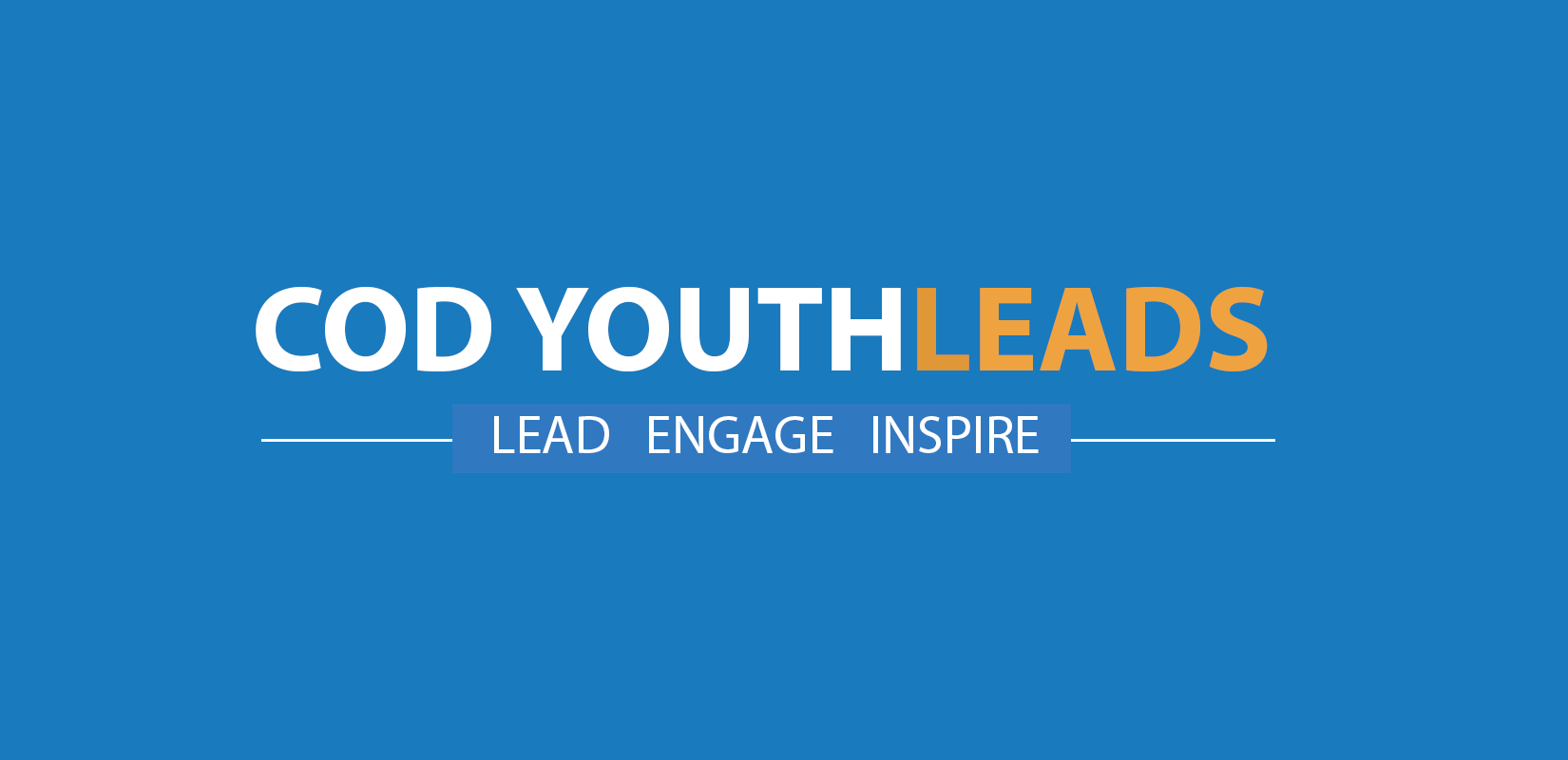 The Community of Democracies welcomes new additions to the #CoDYouthLeads team
As the Community of Democracies continues its engagement with young democracy leaders, we are pleased the welcome new additions to the #CoDYouthLeads.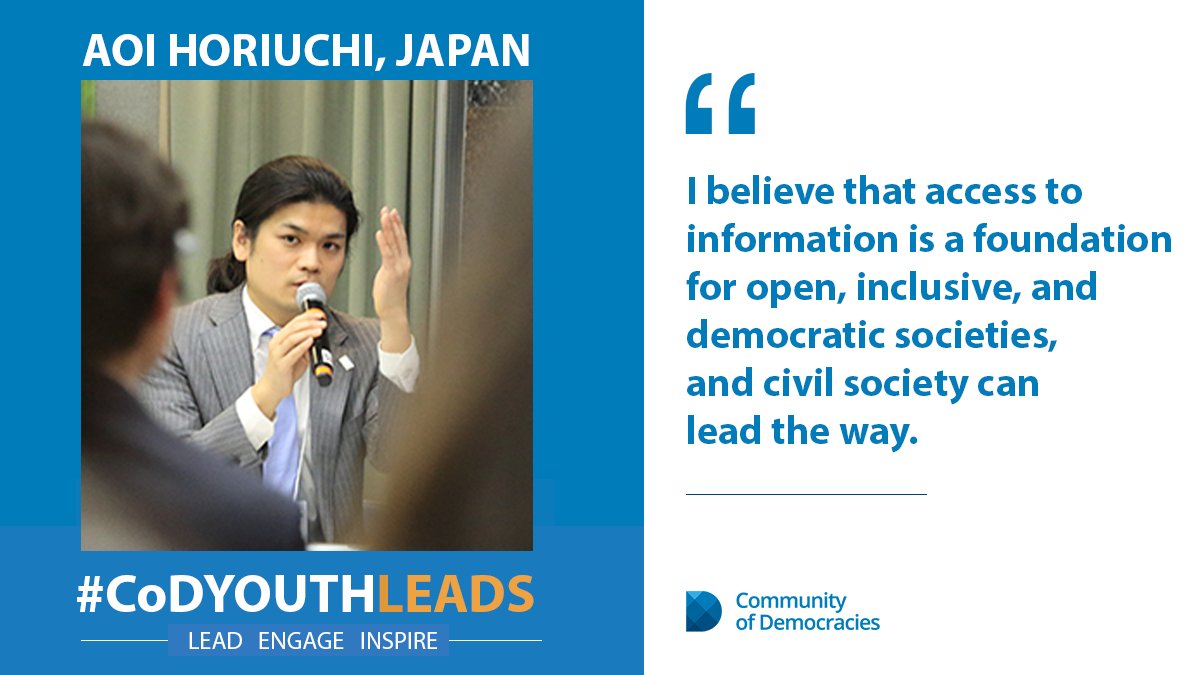 Aoi Horiuchi, Japan
Aoi is Senior Advocacy Officer at Japan NGO Center for International Cooperation and mostly focuses his work on the implementation of Sustainable Development Goals, especially SDG 16.
Deepta Naha, India
Deepta has been working on creating safe spaces since 2013. She is the Co-Founder of Hackergram, a network based on social equity exchange that includes individuals, groups and communities. She has been studying and experimenting with various paradigms, processes, and practices that make a space unsafe and eliminating those through different approaches of Human Centred Design, Innovation Labs, propagating sustainable behaviours that build cohesive communities, and hosting residents at Hackergram Safe Spaces for life skills training programs. Deepta holds a Bachelor's degree in English Literature and a Master's degree in Social Work. She is currently a Global fellow at the Global IDEX Accelerator.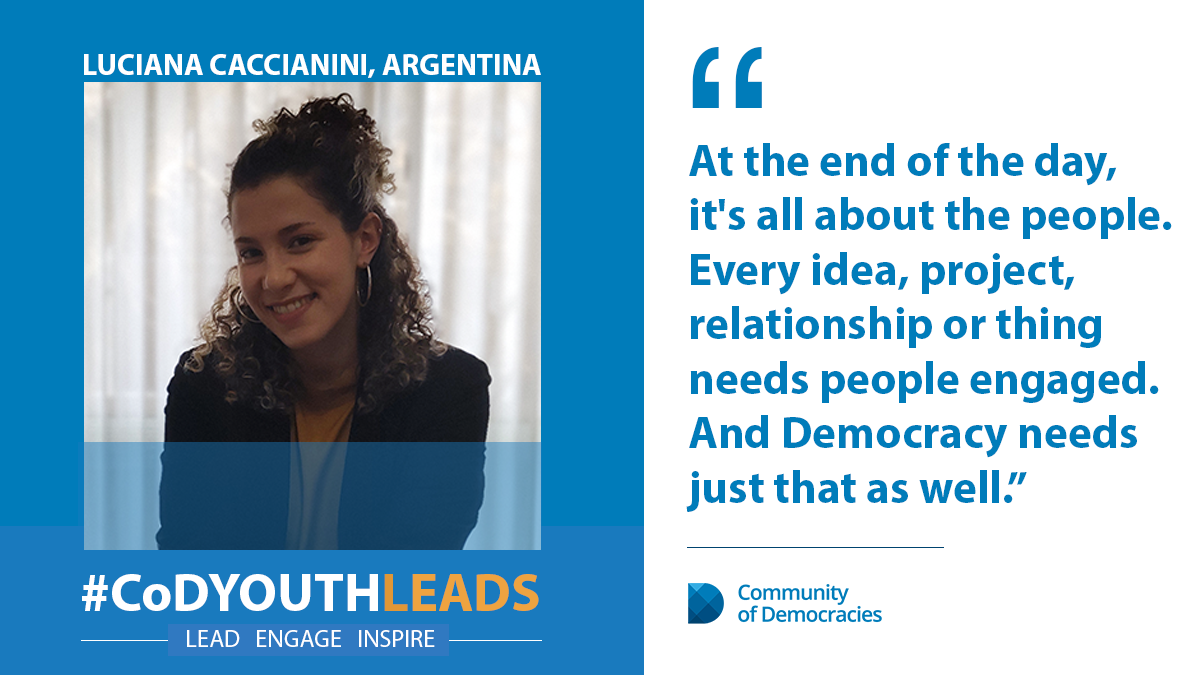 Luciana Caccianini, Argentina
Luciana has more than six years of experience in planning, coordination, monitoring and management control in the government and NGOs. Having held positions of State Director, Director of Research and Principal Researcher. Currently, she leads the Future of Work initiative in Argentina for a NGO and provides public policy recommendations for inclusion of disadvantaged populations, such as the young. With a Bachelor ́s in Political Science and International Affairs, she is specializing in Public Policy Evaluation.