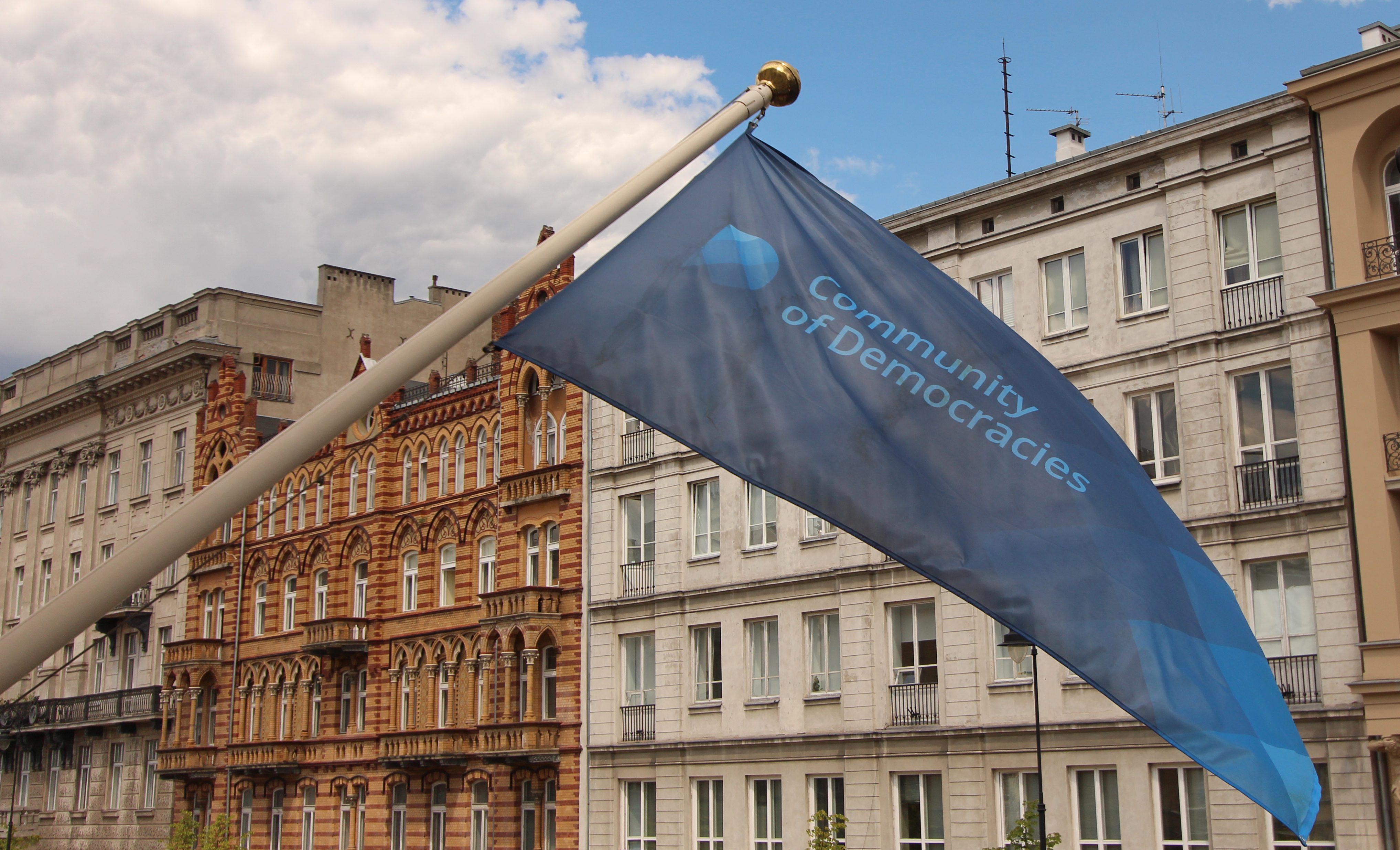 The Community of Democracies welcomes North Macedonia as a new member of the Governing Council
Warsaw, November, November 25th, 2019- The Community of Democracies (CoD) is pleased to welcome North Macedonia as a new Member of its Governing Council. The accession comes as an acknowledgment of North Macedonia's progress in democratic development and is based on the review of quantitative indices ranking the country's progress on the democratic path, including the state of fundamental rights, political rights and civil liberties.
The engagement of North Macedonia with the Community of Democracies began with the adoption of the Warsaw Declaration in 2000 and continued over the years, as the country participated in all Ministerial Conferences of the CoD. In May 2019, the CoD Secretary General Thomas E. Garrett visited North Macedonia and met with Minister of Foreign Affairs H.E. Mr. Nikola Dimitrov, civil society organizations, and ambassadors of the CoD Governing Council Member States to gain a better understanding of North Macedonia's democracy-related opportunities and challenges.
Speaking at the Extraordinary Governing Council which occurred during the 74th UN General Assembly, Foreign Minister Dimitrov said: "My country's thirst and work to create a stable and prosperous European democracy at home, fully coincides with vision and efforts for a strong, stable and prosperous Europe, and furthermore for a more democratic world, in line with the principles of the Warsaw Declaration. My government, therefore, considers the joining of the Governing Council of the Community of Democracies to be a natural next step and stands ready to take part in the activities of the Community directed towards achieving contributions for democracy worldwide.''
Commenting on North Macedonia's accession, the Secretary General Thomas E. Garrett said:
 "The story of North Macedonia's democracy is an important one in many ways, representing both adherence to and aspirations for the Warsaw Declaration. As the first country of the Western Balkans to join the CoD Governing Council, North Macedonia brings valuable experience and adds to the diversity of the GC. I look forward to working together with North Macedonia to promote and protect shared democratic values worldwide."
North Macedonia is the second country to join the Governing Council in 2019, following Georgia in October. The Community's Governing Council, comprised of member states from most world regions and at different stages of their respective democratic journeys, provides a unique venue for countries that share democratic values to support each other and advocate globally on issues of mutual concern.