The private sector and civic space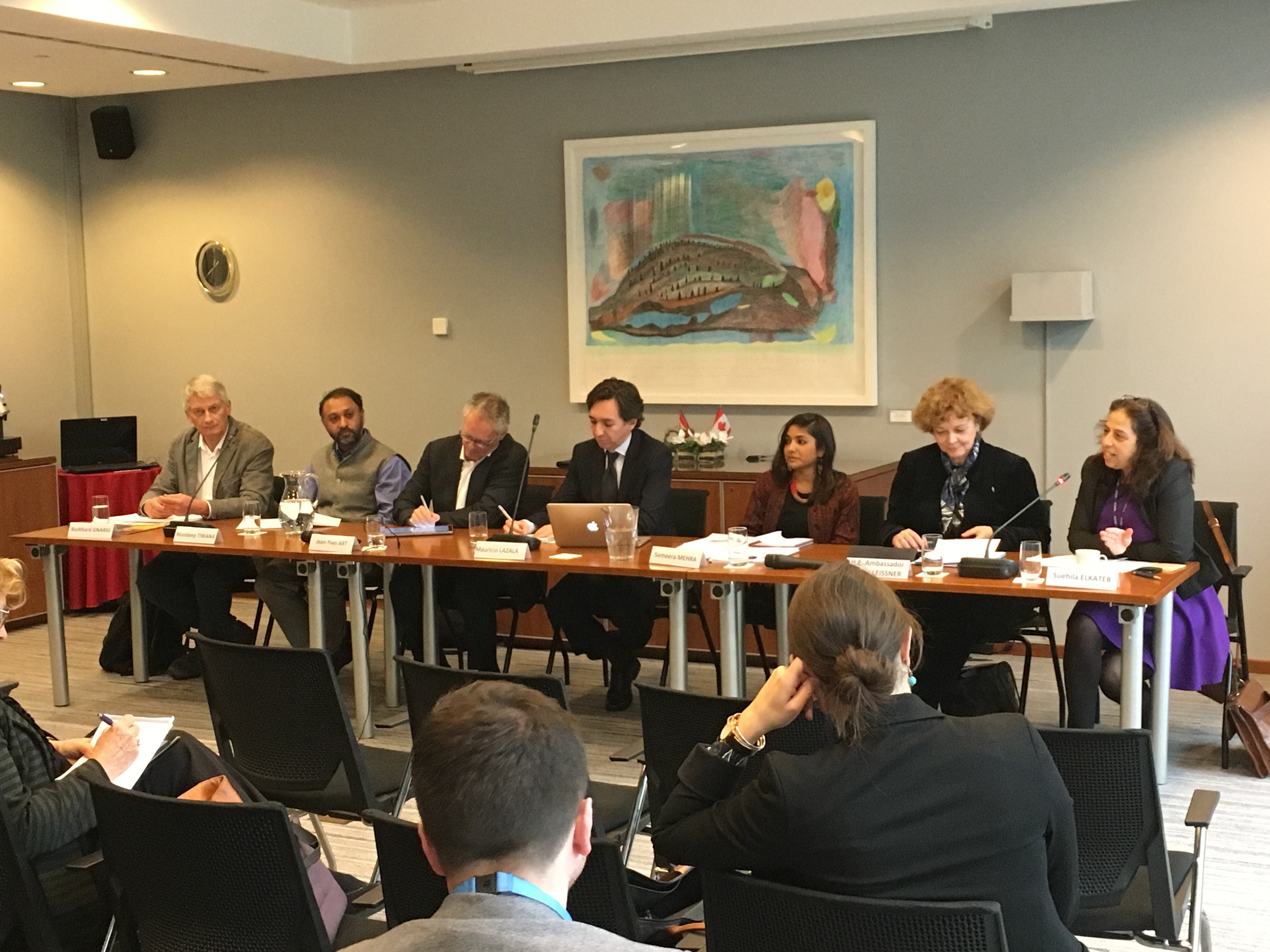 The role of the private sector in supporting civic space was discussed at ,, The Private Sector an Civic Space'' – a side event at the 34th Human Rights Council session and the Community of Democracies 24th Governing Council meeting.
The event, held on  1st March in Geneva, was organized by the Permanent Mission of Canada in partnership with the CoD Working Group on Enabling and Protecting Civil Society.
The objective of the meeting was to raise awareness among civil society groups, international organizations, the diplomatic community and the private sector, on the potential catalyzing role of the private sector in enabling and protecting civic space. The event was moderated by Secretary General Maria Leissner.
Please visit our Twitter page to see quotes from the event.