The role of parliamentarians in strengthening democracy- a conference by the Parliamentary Forum for Democracy at the U.S. House of Representatives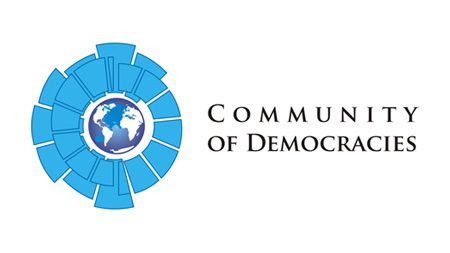 September 27, 2013
The Parliament is an essential institution in any modern state, and in democratic states parliamentarians have the power to influence policy and lead the country. How can parliamentarians use their influence to strengthen democratic norms and practices in their countries as well as in other countries? An attempt to answer this question was made in a special conference by the Community's Parliamentary Forum for Democracy, honoring the International Day of Democracy.
The Conference was organized in cooperation with the Lithuanian Embassy in the United States (in the framework of the Lithuanian Presidency of the European Council) and in association with the U.S. National Endowment for Democracy, the National Democratic Institute, the International Republican Institute and the European Parliament's Liaison Office with the United States.
Taking place on September 18 in the U.S. House of Representatives in Washington D.C., the conference hosted over 300 senior parliament representatives and democracy activists from around the world, among them Ambassador Maria Leissner, Secretary General of the Community of Democracies and former Member of Parliament in Sweden, Natalia Gherman, Deputy Prime Minister and Minister of Foreign Affairs of Moldova, Vidas Gedvilas, Chairman of the Lithuanian Parliament, and John Boehner, Speaker of the U.S. House of Representatives.
While asking how can parliamentarians support democracy in their countries and in the world, and how can the Parliamentary Forum for Democracy develop its role as an institution for promotion of democracy, participants of the conference focused on three main regions- the middle east in the aftermath of the Arab Spring, the inter-American system and the Eastern Partnership of the European Union. On topic were currently growing threats to democracy in these different regions, when each of them has its own context and particular challenges, requiring different measures to respond to the challenges.
"Very often, the role of parliaments is overlooked. And still, this is where democracy takes place. This is where citizens voice their demands, where prime ministers are elected, where accountability is demanded and where the rules of the democratic game is set" said in the Conference the Secretary General of the Community, Ambassador Maria Leissner.