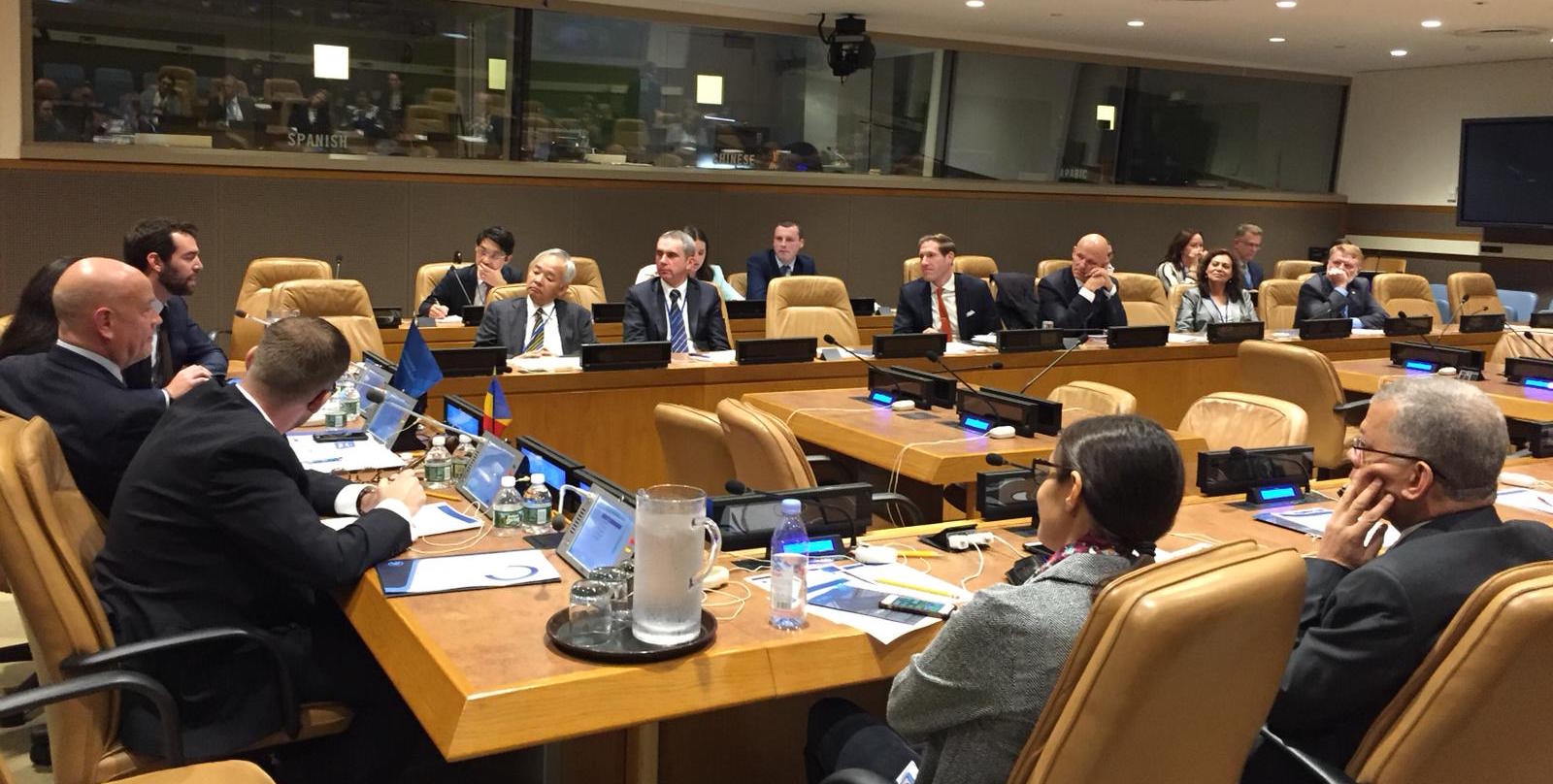 Held on the the margins of the 73rd UNGA session in New York, the panel discussion on 

"

The Role of Youth in Democratic Resilience" fostered a dialogue on the importance of youth's civic engagement and political participation in democracies to create peaceful and sustainable societies.
"Let me confess that every opportunity to speak about young people and their potential is a very remarkable effort because young people represent our future, but they primary represent our present. I personally had the chance to work with young people, most of the time I gained energy from them and I have been inspired by them, truly understanding that sometimes impossible can be turned into possible." – said Foreign Minister of Romania H. E. Mr. Teodor Meleşcanu in his welcome remarks.
The session hosted young leaders who discussed ways to better engage with youth activists, good practices for youth participation in the democratic decision making process and reducing barriers to youth engagement.
Speakers:
John T. Wright, the President and Founder of "Nuestro Tiempo" (Political Party), Former Member of Parliament of El Salvador
Rajaa Altalli, Co-Founder and Co-Director of the Center for Civil Society and Democracy (CCSD), Syria
Valentin Florea, Secretary-General of United Nations Youth Association of Romania (BISMUN)
The event was organized by the Permanent Secretariat of the Community of Democracies and hosted by Romania.