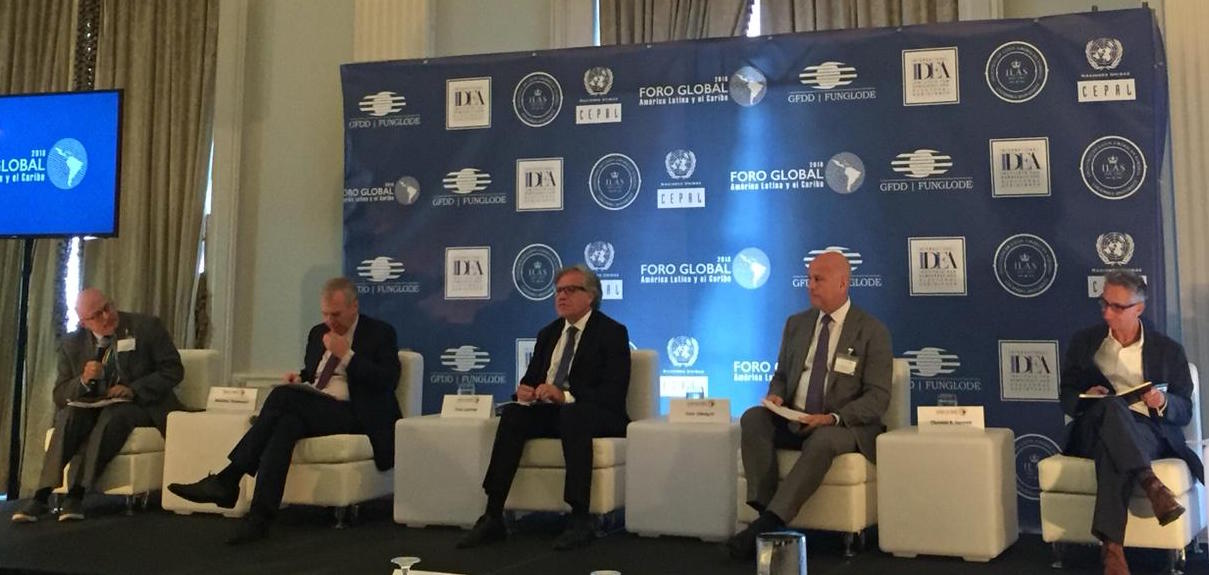 The panel discussion on "The Value of International & Regional Democratic Instruments for Sustainable Democracies" was organized by the Community of Democracies in cooperation with International IDEA and the Organization of American States (OAS) on the margins of the 73rd UNGA session in New York.
The panel discussion served as an opportunity to foster a dialogue on the importance of international and regional instruments, specifically the Community's Warsaw Declaration and the Inter-American Democratic Charter of the OAS, both essential elements for the promotion, protection and sustainability of democracies. 
"The Community's Warsaw Declaration defines essential practices and norms for the effective establishment and consolidation of democracy, emphasizing the link between peace, development, human rights, and democracy" – said Secretary General Thomas E. Garrett.
The discussion was also connected to the UN 2030 Sustainable Development Agenda, specifically SDG16, in relation to democratic backsliding alongside with specific case studies from the Americas.
Speakers: 
Luis Almagro, Secretary General of the Organization of American States (OAS)
Thomas E. Garrett, Secretary General of the Community of Democracies
Yves Leterme, Secretary General of International IDEA
The discussion addressed the following issues: 
The role of global and regional democratic instruments to strengthen and uphold democratic institutions;
How to encourage states to commit to preserving democratic principles;
The potential for international and regional organizations to increase opportunities for dialogue and joint strategies to counter democracy backsliding;
The role of multicultural organizations in supporting democratic processes in key post-conflict areas.