The role of the Presidency of the Community of Democracies is fulfilled by one of the Member States of the Governing Council elected for the period of two years. The Presidency oversees, coordinates and facilitates the activities of the CoD and provides leadership to meet the strategic objectives of the CoD. The Presidency works with the Governing Council, the Executive Committee and the Secretary General.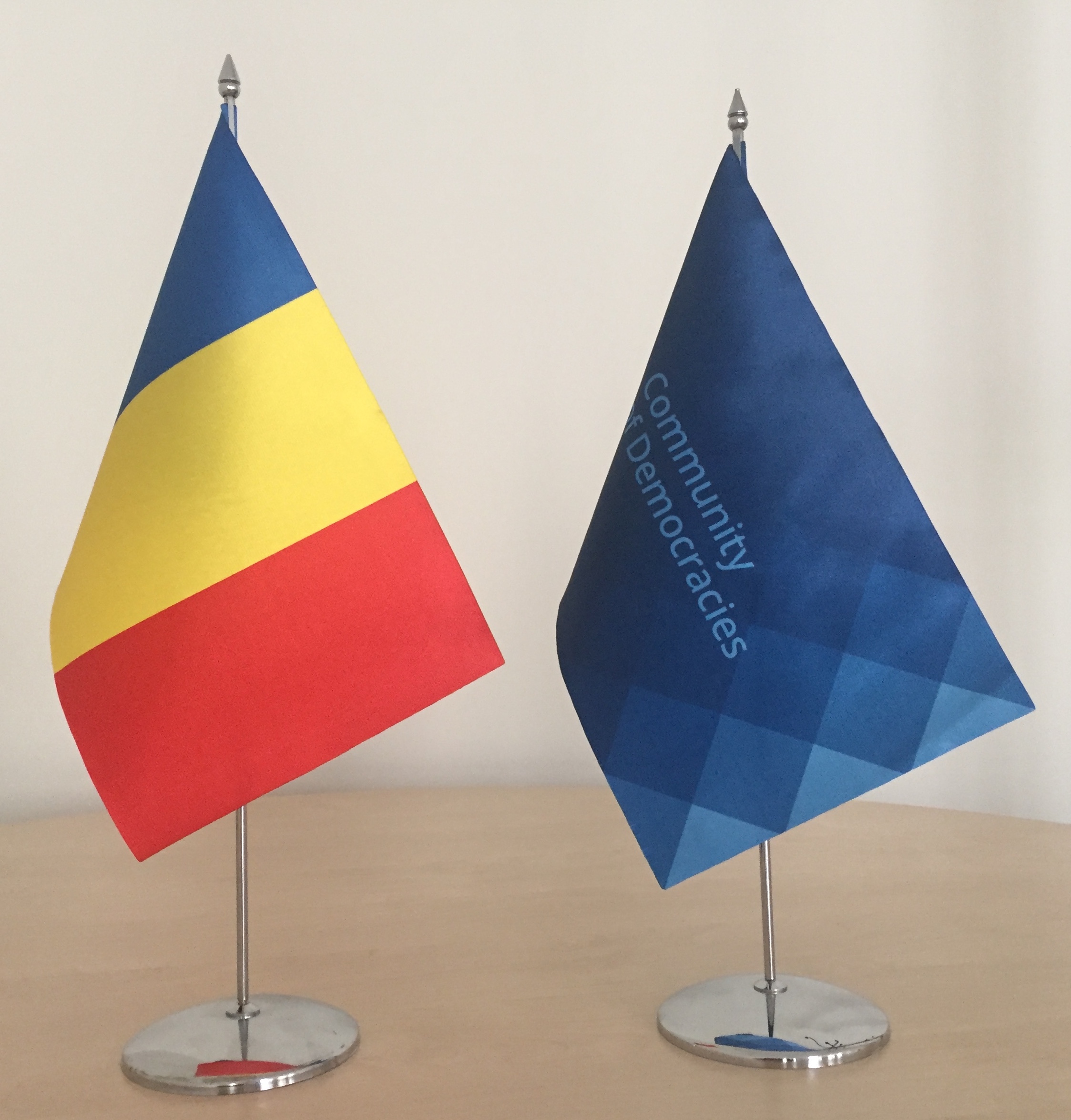 As of September 15th, 2019, the Presidency is held by Romania (2019- 2021).
Previous Presidencies were held by:
South Korea (2001-2003), Chile (2003-2005), Mali (2005-2007), Portugal (20017- 2009_, Lithuania (2009-2011), Mongolia (2011-2013), El Salvador (2013-2015), the United States (2015-2017). Between Sept 2017-Sept 2019, the CoD was led by a collective chairmanship of the CoD Executive Committee.