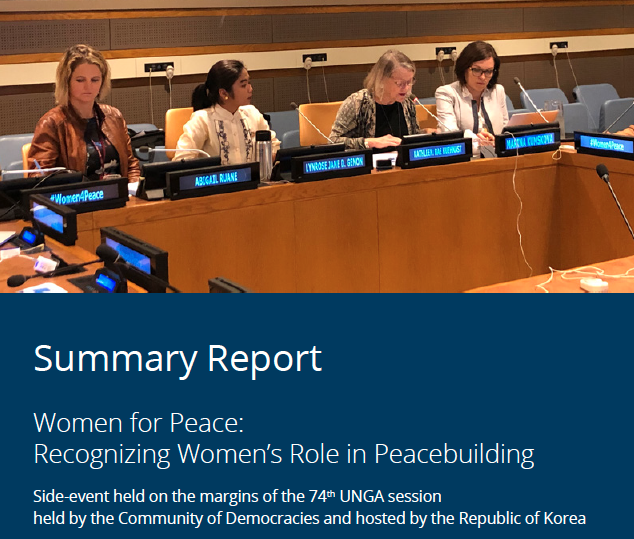 Women for Peace:
Recognizing Women's Role in Peacebuilding
Summary Report
The report provides a summary of the discussions held at the CoD side event: 'Women for Peace: Recognizing Women's Role in Peacebuilding', held on September 26th, 2019, at the 74th session of the UN General Assembly.
The event consisted of a launch of the CoD new publication:  "Engaging Women in Sustaining Peace: A Guide to Best Practices", followed by a panel discussion on the importance of women's meaningful participation in peace processes and political agreements, including:
Women's engagement in sustaining peace within political bodies, i.e. via the implementation of the women, peace and security agenda by parliaments;
Women's involvement in post-conflict resolution processes, i.e. peace talks, transitional justice, mediation;
Further recommendations and areas for future research on engagement of women in sustaining peace.
The event was held as part of the CoD project: "Engaging Women in Sustainable Peace", funded by the Republic of Korea.