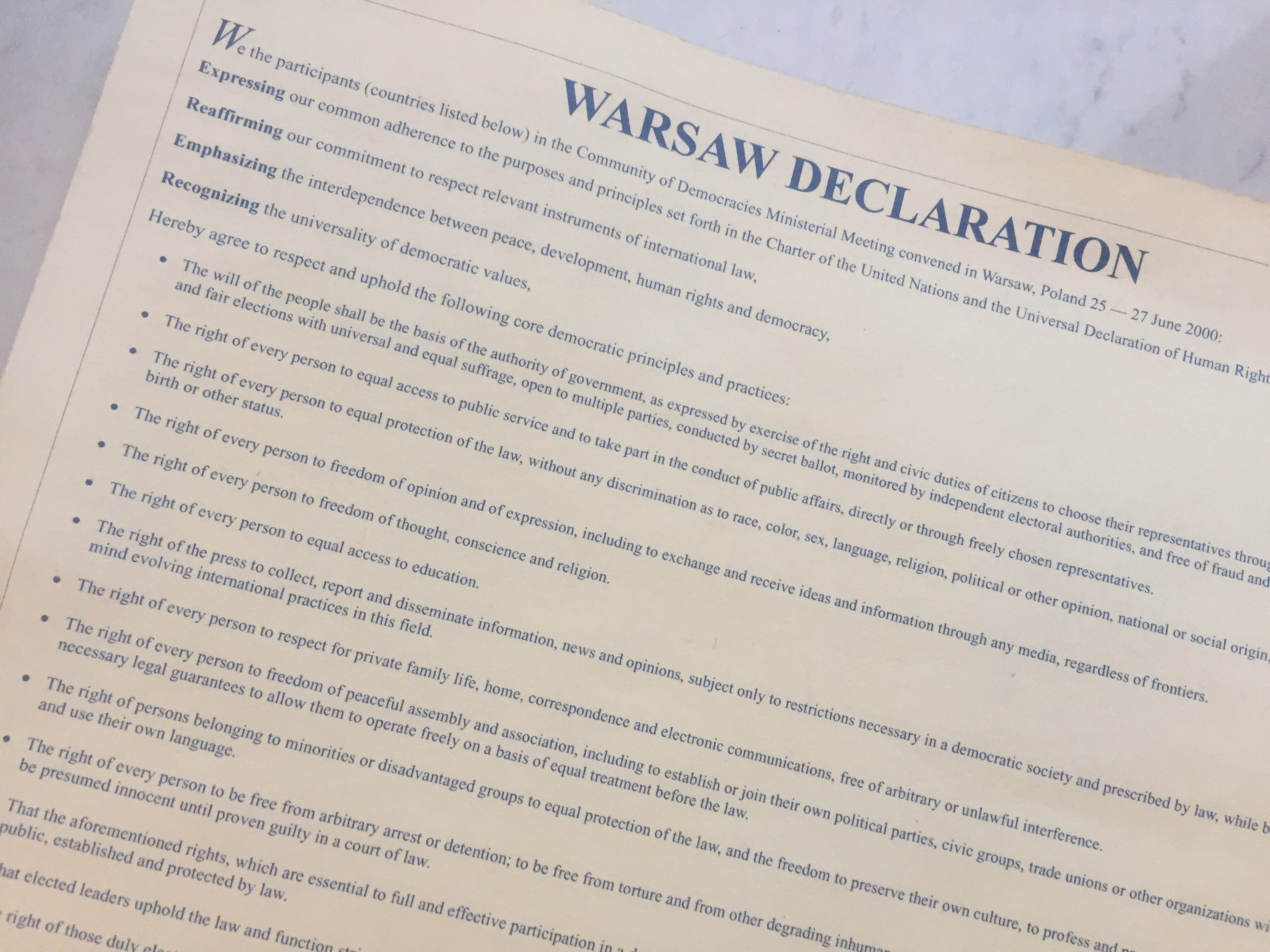 2020 marks the 20th anniversary of the Community of Democracies and the Warsaw Declaration
For the past two decades, the Community of Democracies has been working together with governments and civil society to defend, promote, and strengthen democracy worldwide.
2020 will be a special year for the Community of Democracies.
June 2020 will mark the 20th anniversary of the Community of Democracies and its founding document, the Warsaw Declaration, which outlines 19 basic principles for a state to flourish as a democracy.
Since its establishment in 2000, the Community of Democracies gradually developed from a conference initiative into a global intergovernmental coalition of democratic states and a multi-stakeholder platform for dialogue and discussion. Throughout the year, many of the CoD activities will be focused on the 20th anniversary, highlighting the CoD history, past accomplishments, and plans for the future.
Coinciding with the anniversary, in June 2020 the Community's Presidency Romania will host the 10th Ministerial Conference of the CoD.  Organized every two years, the CoD Ministerials gather government and civil society leaders from across the world to discuss vital democracy-related issues.
Follow @CommunityofDem  on social media for news and updates.