25th session of the CoD Governing Council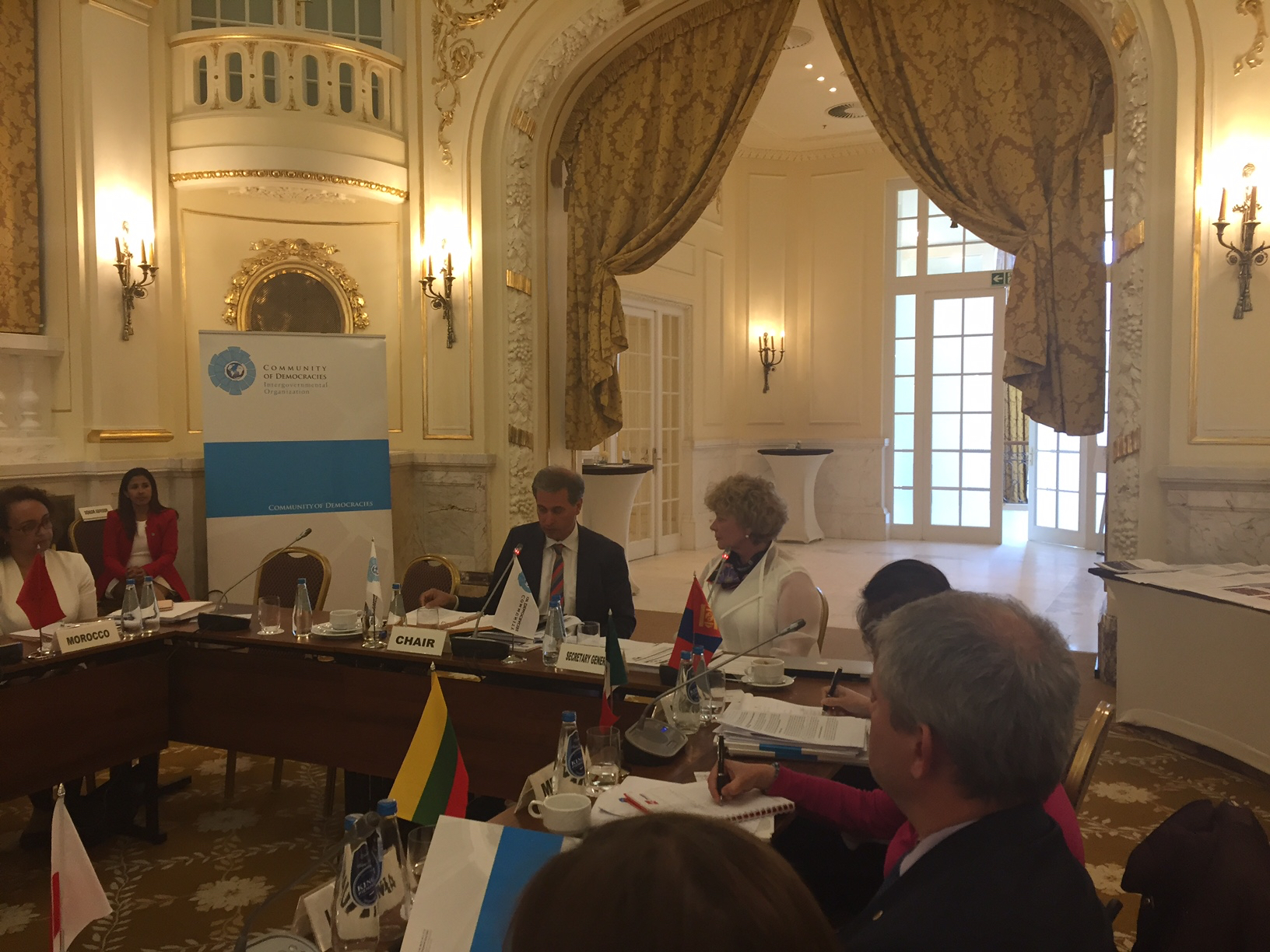 The Community's Governing Council member states convened in Warsaw, Poland, for the 25th session of the Governing Council.
Member states of the CoD Governing Council convened in Warsaw for the 25th Governing Council session to discuss current issues.
By courtesy of the Republic of Poland, a farewell reception in honor of the Secretary General Maria Leissner, was held following the GC session. The Secretary General's tenure ends in July 2017.