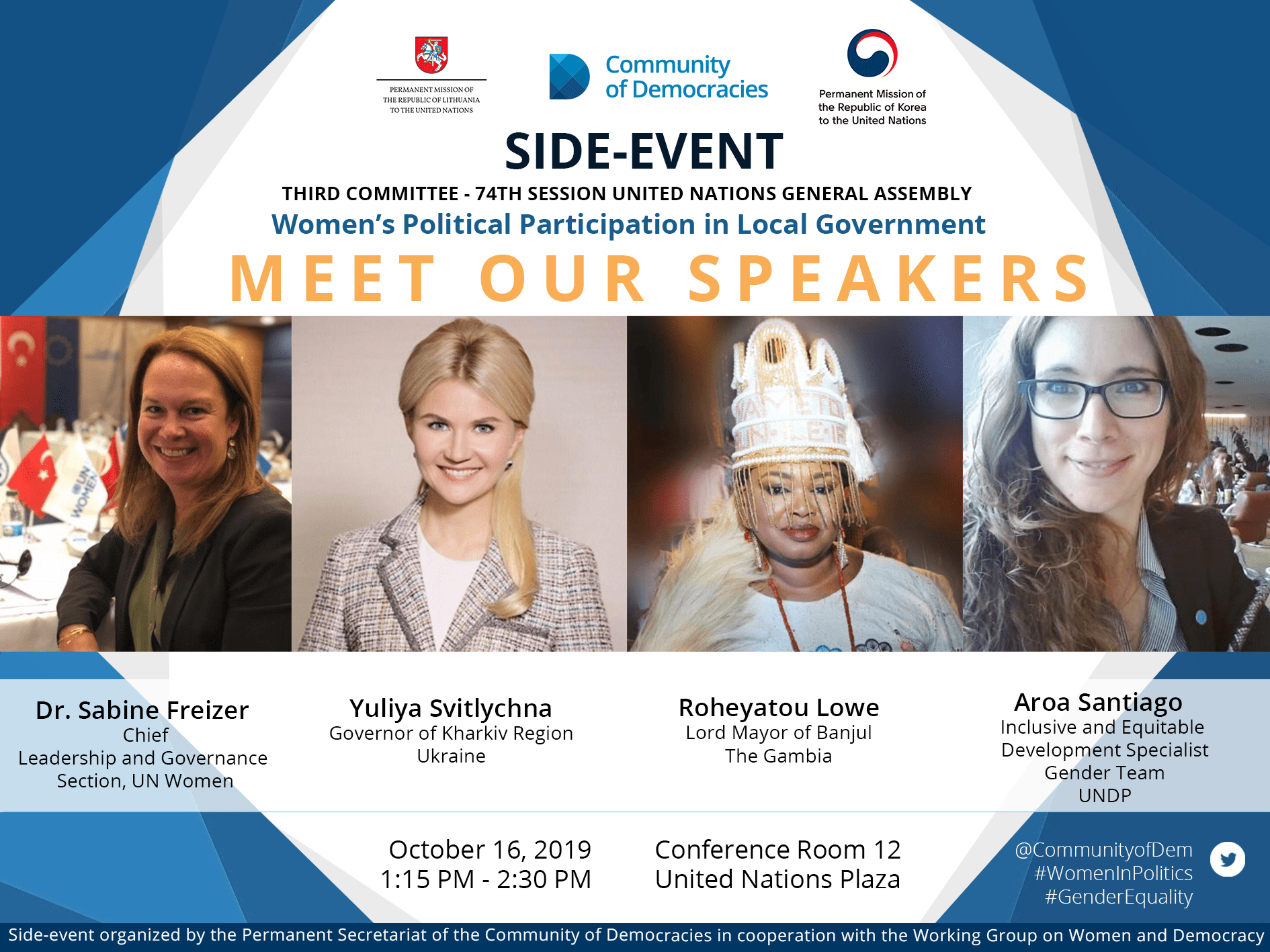 UPCOMING EVENT
Women's Political Participation in Local Government
Side event at the 3rd Committee of the 74th UN General Assembly 
October 16, 2019
The Permanent Secretariat of the Community of Democracies, in cooperation with the Working Group on Women and Democracy, is holding a side-event on "Women's Political Participation in Local Government" on the margins of the Third Committee of the 74th United Nations General Assembly (UNGA).
Date and time: October 16, 2019,  1:15 PM-2:30 PM
Venue:  Headquarters of the United Nations,  Conference Room 12, New York City.
The panel will discuss the role and impact of women in decision-making at different levels of local government. The aim of the panel would be to highlight the valuable contributions that women mayors, governors and representatives of local governments make to inclusive, representative democracies, as well as the challenges faced by women in such roles. The discussion will enable to share best practices and lessons learned regarding women's meaningful participation. It will also serve to identify important issues and provide recommendations aimed at fulfilling both Sustainable Development Goal 5 and 16 and further work of the Community on gender equality.