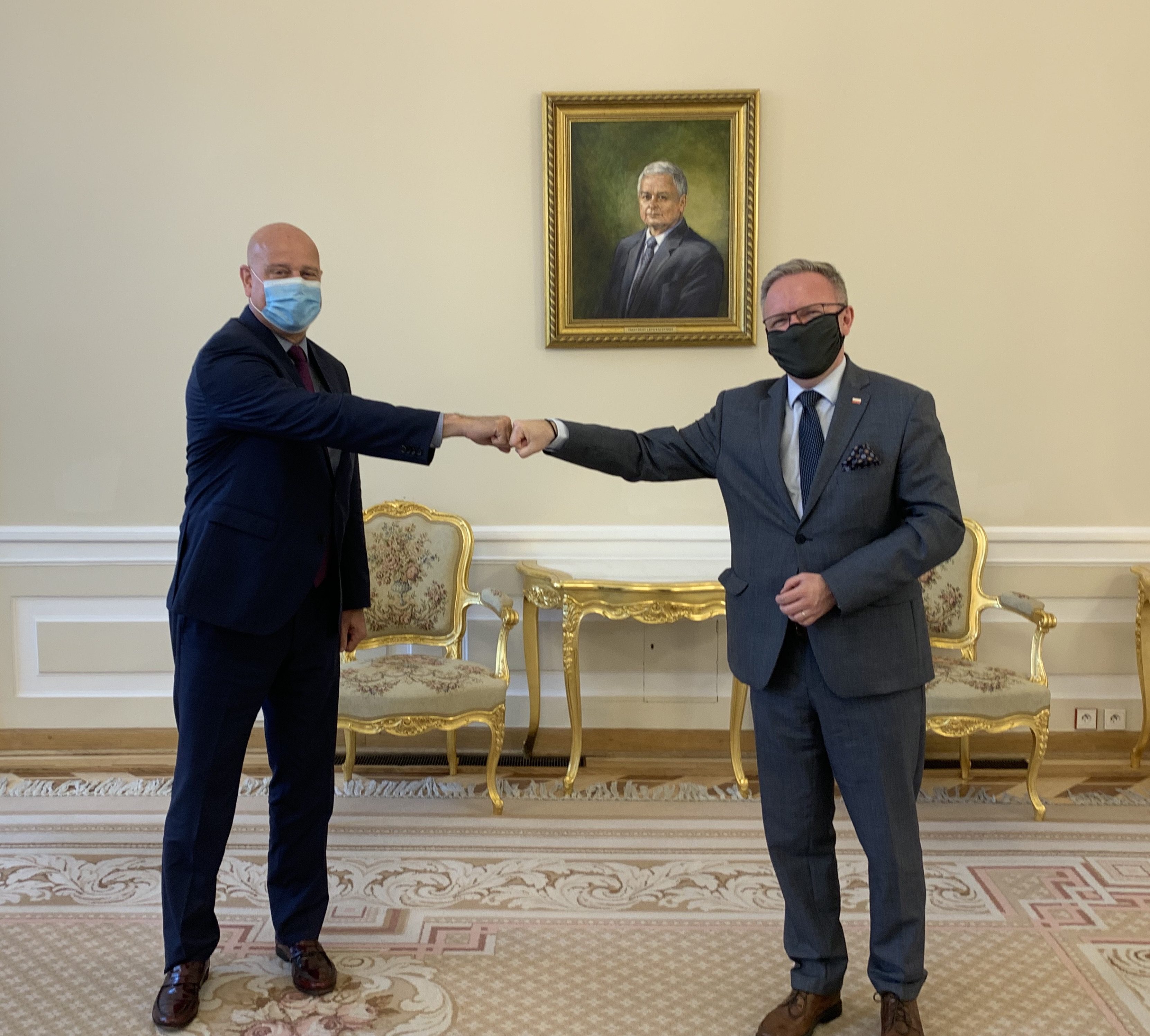 Secretary General Thomas E. Garrett met with Minister Krzysztof Szczerski, Secretary of State, Head of the International Policy Bureau at the Chancellery of the President of the Republic of Poland
July 5, 2021
Secretary General Thomas E. Garrett and Minister Krzysztof Szczerski, Secretary of State, Head of the International Policy Bureau at the Chancellery of the President of the Republic of Poland met today to discuss how intergovernmental coalitions such as the Community of Democracies can enhance multilateral actions on democracy promotion, particularly in view of challenges faced by states around the world.
They spoke of the support for countries in transition, common democracy agenda in multilateral fora such as the United Nations General Assembly and Human Rights Council and putting joint efforts to address concerns associated to polarization and unexpected global events such as the pandemic outbreak.
Secretary General Garrett underlined the crucial role Poland has been playing in the Community of Democracies since its inception and expressed hope for continued cooperation on identifying and addressing ways to strengthen global impact of the Warsaw Declaration democratic principles.
Secretary General expressed congratulations to Minister Szczerski on his appointment as the Republic of Poland Permanent Representative to the United Nations in New York.