Asian Democracy Network launched at the Ministerial Conference in Ulaanbaatar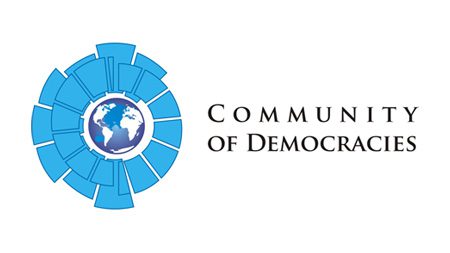 May 7, 2013
High-level representatives of the Asian states participating in the Community of Democracies held a meeting during the 7th Ministerial Conference of the Community in Ulaanbaatar, officially launching the Asian Democracy Network (ADN).
The network will convene periodically at the level of foreign ministers from the Asia-Pacific region ADN is the first initiative in the region based upon the common commitment to democratic values.
The establishment of the network constitutes and important element of the Ministerial Conference, highlighting one of the key messages of the conference- the raise of democracy in Asia.
Together with the Mongolian annual pledge of USD 150,000 to the Community of Democracies, the Network symbolizes Asian states' commitment to the Community and its values. President, T. Elbegdorj of Mongolia and CD Secretary General Leissner praised the launching of the network, as an unprecedented platform for regional cooperation for democracy.