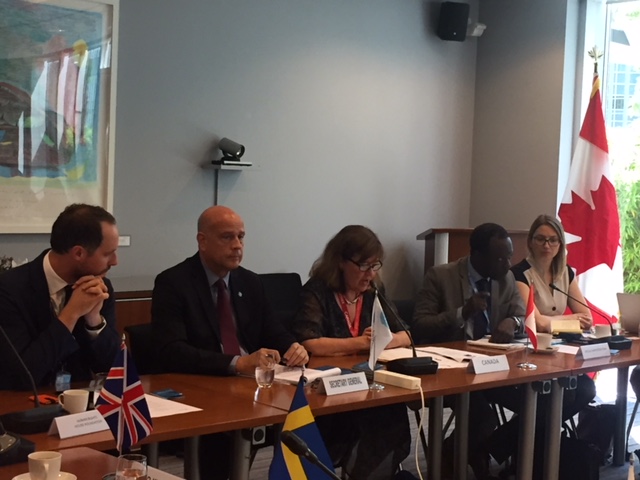 On June 20th, the Community of Democracies (CoD) is hosting a meeting with Clément Voule, the UN Special Rapporteur on the Rights to Freedom of Peaceful Assembly and of Association.
The meeting is held on the margins of the UNHCR 38th session in Geneva and provides an opportunity to hold a dialogue between the Community of Democracies Governing Council member states and the Special Rapporteur to discuss ways on how the Community can work together with the Special Rapporteur to enhance civil society participation and support efforts to protect civic space undertaken in the framework of his mandate.
The event is hosted by Canada, Governing Council member of the Community of Democracies, coordinated by its Permanent Secretariat, in partnership with Human Rights House Foundation (HRHF), ISC member of the Community's Civil Society Pillar.