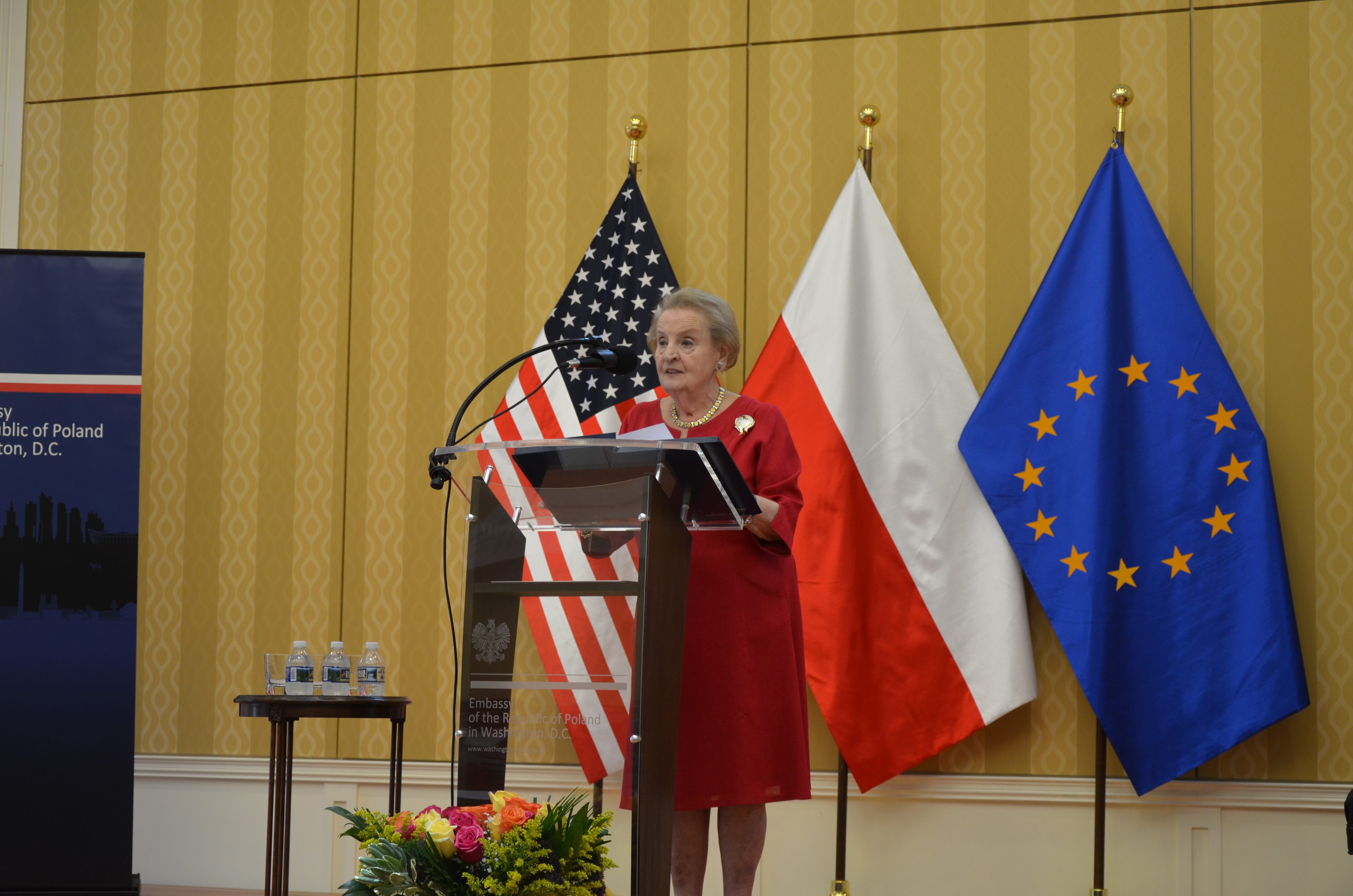 CoD Reception on the Occasion of Poland's Chairmanship of the CoD
On May 23rd, 2019, the Embassy of the Republic of Poland in Washington D.C. together with the Community of Democracies held an event to celebrate Poland's chairmanship of the Community of Democracies (March – September 2019).
The event included speeches by H.E. Ambassador Piotr Wilczek and the CoD  Secretary General Thomas E. Garrett.
The keynote address was delivered by former U.S. Secretary of State Madeleine Albright, who together with Poland's then Foreign Minister Bronisław Geremek initiated the Community of Democracies in 2000 in Warsaw.