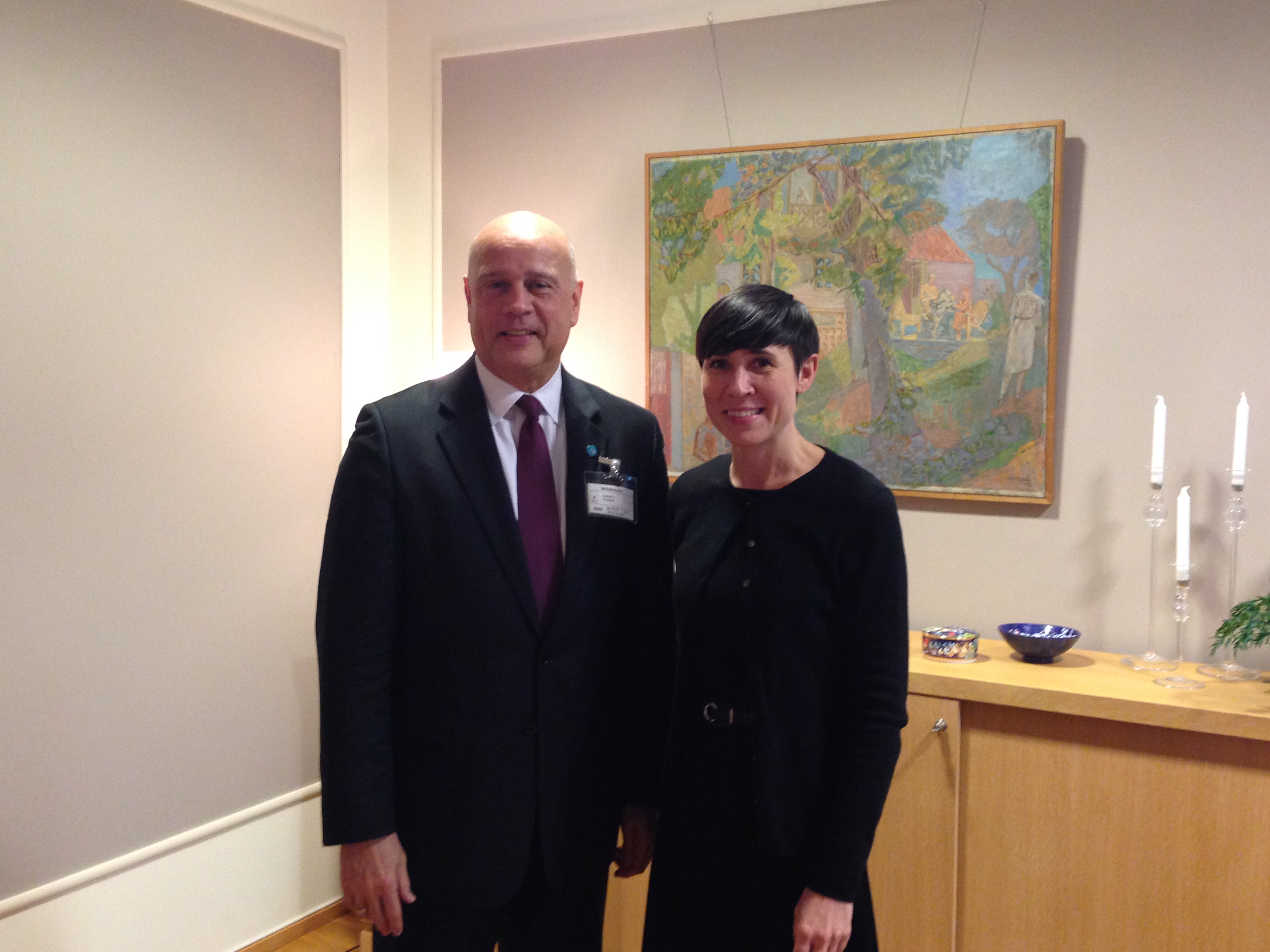 As Norway prepares to pass the rotating chairmanship of the Community of Democracies' Executive Committee to Chile, Minister of Foreign Affairs Ine Eriksen Søreide reminds us that democracy is so much more than clean elections and the will of the majority:
 ''We know from experience that democratisation is not a linear process. Even countries that were once solid democracies can slip back. If left unopposed, nationalism and authoritarian populism can undermine democracy from within. Norway's aim has been for the Community of Democracies to develop further as a diplomatic and political arena where consolidated democracies and states undergoing democratic transition can join forces to promote, protect and preserve fundamental democratic principles. Norway remains committed to the promotion of robust democratic institutions and checks and balances''-  says Foreign Minister Ine Eriksen Søreide.
Since joining the Governing Council in 2015, the Kingdom of Norway has played an important role in the Community of Democracies.  Norway's continued commitment to the Community's shared values enshrined in the Warsaw Declaration was reflected in the country's significant engagement in many international efforts aimed at the protection and promotion of human rights and democratic principles including initiatives related to human rights defenders, freedom of religion and belief, and civil society. Norway facilitated the UN Human Rights Defenders Resolution, an important step towards strengthening the protection of human rights defenders, which was sponsored by Norway and co-sponsored by 24 of the Community's 30 member states.
'' As a member of the Community of Democracies, Norway leads by example being an important advocate for the Community's shared values and implementing them in  both domestic and foreign policies.'' – said Secretary General Thomas E. Garrett.
Norway assumed the first term of a rotating chairmanship of the Community's Executive Committee in September 2017. In the next six months, the Executive Committee will be chaired by Chile.