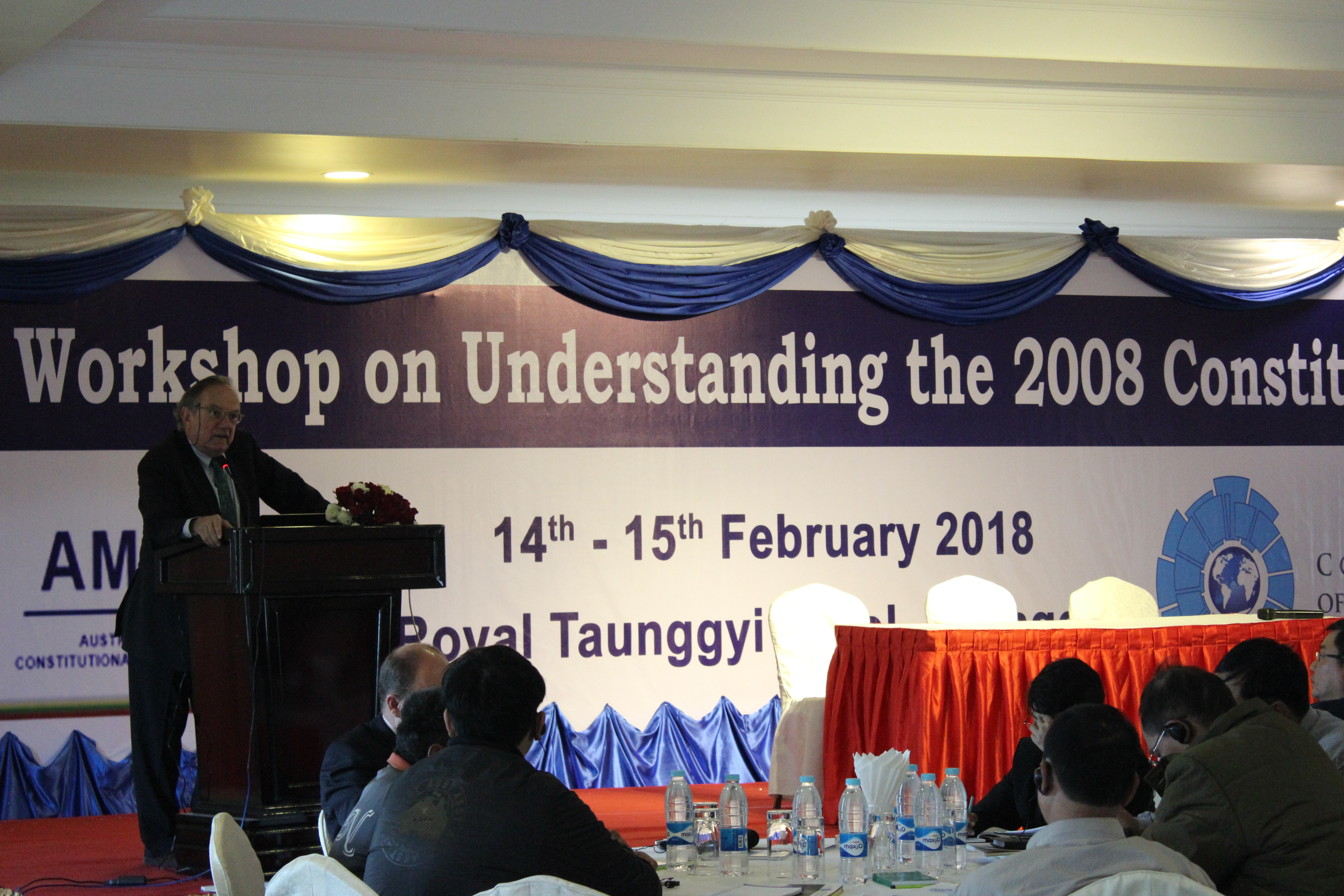 The Permanent Secretariat of the Community of Democracies (PSCD) and the Australia Myanmar Constitutional Democracy Project (AMCDP)  held two constitutional democracy workshops in Myanmar.
"Constitution is not just a piece of paper. It has to be a subject of continuing conversation, also on local level" – highlighted Professor Martin Krygier of the University of New South Wales (UNSW), Co-Director of the AMCDP, in his introductory speech at the first workshop, held on February 14-15 in Taunggyi. "In order to understand own Constitution, it is important to know about the Constitutions of other countries" –  said Professor Krygier.
Secretary General  of the Community of Democracies Thomas E. Garrett provided welcome and introductory remarks at the second workshop, held on February 17-18 in Yangon. "There is no single model of democracy for all to adhere to" – he underlined.
Both events gathered key stakeholders from Myanmar and leading constitutional scholars from around the world who shared knowledge and experiences related to a number of constitutional democracy aspects.
The workshops were organized as part of the Myanmar Constitutional Democracy Project Phase III, which aims to increase the capacity of key stakeholders to participate in the process of democratic reforms in Myanmar, extend their knowledge on constitutional matters as well as encourage them to discuss current 2008 Constitution in order to  better understand its mechanisms.
The activity builds on the PSCD's earlier work in Myanmar, which included support for a series of constitutional workshops, held in 2015-2016, that brought together international experts to share knowledge with a variety of regional actors.
The project is funded by the Republic of Korea.