Creating a Culture of Democracy Through Education: A Strategy for Policymakers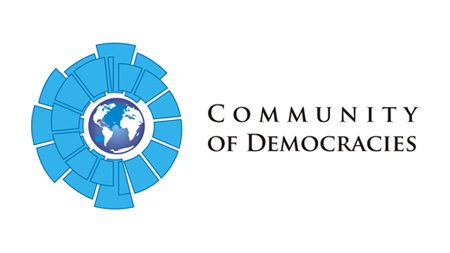 March 21, 2013
On March 11-12, a special conference on education for democracy was held in Charlottesville, Virginia. The conference was organized by the Council for a Community of Democracies (CCD), and supported by the United Nations Democracy Fund and the Taiwan Foundation for Democracy.
Attended by a long list of academia and civil society representatives from all over the world, together with representatives from the Community of Democracies and the CCD, the conference is part of a series of events initiated by the Community, on the topic of education for democracy. Prior to the conference, were the Seminar on Democracy Education, held in Ulaanbaatar in May 2012, and the Asia-Pacific Regional Conference "Education for Democracy: Learning Together", held in New Delhi in January 2013.
During the conference, participants reviewed the peak of last year's initiatives on education for democracy: The United Nations' General Assembly Resolution on Education for Democracy, initiated by the Community of Democracies under the Mongolian Presidency, and amended by the UNGA on November 21, 2012. The resolution places democracy at the heart of the UN's activities, and acknowledges the importance of education towards establishing and reinforcing democratic values in the world, encouraging states and international organization to further promote this goal.
A series of other important panels took place within the frame of the conference. One of them was the discussion towards the establishment of a "Best Practices Handbook" on democracy education, to be published by the CCD. The manual will include case studies of democracy education, describing the challenges faced by the initiators, the methodology used by them, and the results achieved by the action.
In the end, a declaration of the conference was stated, welcoming the UNGA resolution, while urging the different UN agencies and member states to follow the guidelines given in the resolution, and asking the Community of Democracies to collaborate with the UN Democracy Caucus on determining appropriate procedures to monitor the progress of implementation of the resolution. As for the member states of the Community of Democracies, the conference's declaration urges them to develop ann effective democracy education action plan, dedicating resources for this goal.