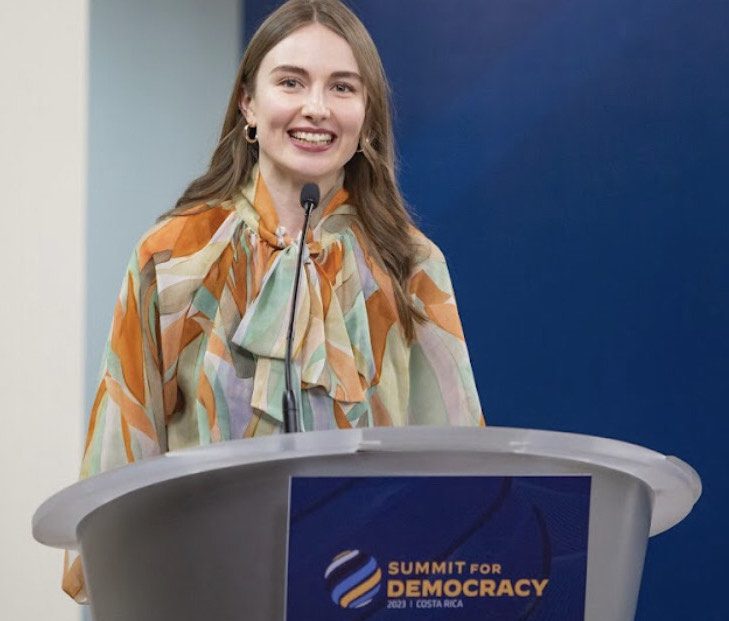 Daryna Onyshko joins the Community of Democracies to coordinate youth engagement programs
Today, Ms. Daryna Onyshko joins the Community of Democracies to coordinate its programmatic activities on youth inclusion and the new Global Democracy Youth Network initiative.
Daryna has more than seven years of experience in program management, advocacy, and research on democratic governance and youth participation. Most recently, as part of the National Democratic Institute, Daryna led and organized the Youth Democratic Leadership Academy, a capacity-building program for young politicians from the Visegrad Group region and Romania. She coordinated a coalition-building project on religious freedom in Poland and Ukraine.
Thomas E. Garrett, Secretary General of the Community of Democracies, said, "More than half of the world's population is under 30; in many democracies, young people are now leading. I am excited that Daryna has agreed to join us in growing our YouthLeads initiative into the Global Democracy Youth Network."
As part of her work to make youth participation in democratic processes more effective, Daryna serves as the elected President of the European Democracy Youth Network, a network of 660+ members from 23 countries in Central and Eastern Europe. As a co-leader in the Youth Cohort of the Biden Administration's Summit for Democracy, she spoke in Costa Rica at the second Summit, where she launched the Youth Participation Handbook.
She studied in Poland and Norway and has an MA in Political Science and Political Advisory and BA in International Relations.