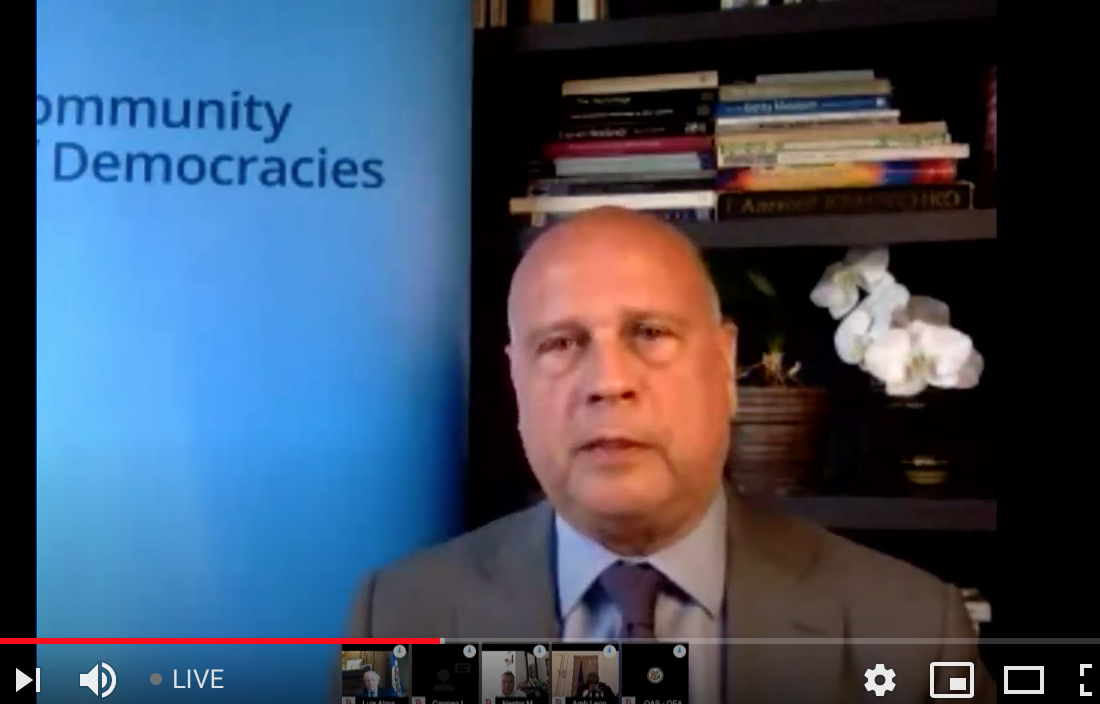 Supporting Democratic Resilience in the Americas- full remarks by SG Thomas E. Garrett speaking at the OAS Permanent Council session
The rapid spread of the pandemic with its consequences to public health and the global economy caught many societies not fully prepared. Yet, resiliency and self-correction are hallmarks of democracy as is teaming up to face a common challenge- underlined SG Thomas E. Garrett speaking at a virtual session of the Organization of American States (OAS) Permanent Council on Democracy Resiliency in the Americas, held on May 14, 2020.
He also highlighted that one of key means to effectively address and respond to the pandemic-related challenges will be upholding the democratic norms and principles of the CoD Warsaw Declaration and the Inter American Democratic Charter, which both provide road map to democratic values and fundamental freedoms.